Former Cover Girl, 'I Am Not Ashamed' Actress Jennifer O'Neill Says Christian Martyrdom Is in America (Interview)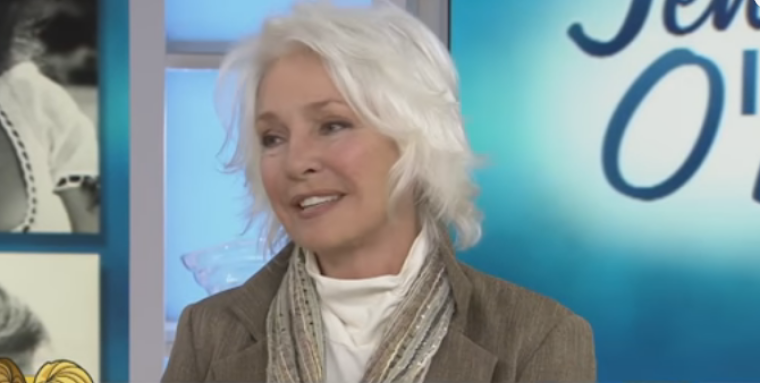 NEW YORK – Former Cover Girl and actress Jennifer O'Neill of the newly released film "I'm Not Ashamed," says American Christians might not all face death for their faith but they are still facing a form of martyrdom.
"I'm Not Ashamed" is about the first student killed at Columbine High School, Rachel Joy Scott, who was targeted because of her Christian faith. Scott was the first of 12 students and one teacher who were gunned down at Columbine on April 20, 1999, and the film is based on her journals, which are said to be honest and heartfelt accounts of her life and faith.
O'Neill, an accomplished author, actress and activist, is widely known for modelling for CoverGirl cosmetics, but she is now using her voice to encourage other Christians, starting with an appearance in this faith-based film. The actress says she really enjoyed being a part of "I Am Not Ashamed" because of its message.
"What I liked about the script, which they held too pretty well, is that she was a real girl, a struggling teenager that was dealing with issues and when she found her foundation in Christ and had that stability in her life she became a billboard for the truth," O'Neill told The Christian Post.
O'Neill says Scott, being a young girl who came to faith and started to live out that faith, had a genuinely noticeable conversion.
"She didn't just gamer about it, she actually walked the talk. She really dealt with the forgiveness issue and I thought the young lady who played her was magical and lovely," O'Neill added.
The actress maintained this film needs to be seen by everyone and her involvement in it was "of course to lift up Jesus Christ."
She continued, "It's an interesting piece because she finds her faith and she's martyred for it in a way. So it's imperative that especially young people who are all over the map and dealing with things that she was dealing with, from partying, smoking and drinking and all of that to find that foundation. Hopefully now all of these years later her story will resonate."
The title "I'm Not Ashamed" is taken directly from Scott's writings.
O'Neill in a way has a similar story to Scott where in they both started off as unbelievers who converted and then took a stand for what they believe in.
"I think everything happens for a reason and Romans 8:28, God turns everything around and He used my insane life before I found the Lover of My Soul to give me a platform for my work and deal with tough issues, [such as] abortion and sexual abuse," the Brazilian-born former model explained.
O'Neill works for several charitable causes including her role as the international spokesperson for the Pro-Life organization "Silent No More Awareness Campaign."
"Every part of my fabric would have like to know what she knew at her age. I was thirty-eight when I came to my faith so I don't even know how I survived all of that. The impact this young lady is going to make is going to be profound and I do see a parallel even though everything is different, but in God's economy He uses all of this for his purposes."
The former Cover Girl says she met Scott's mother, Beth Nimmo, while on the set shooting the film and she knows that Mrs. Nimmo and the creators of the film wanted to be faithful to the young girl's story.