Former IMB Chairman Says Paige Patterson Should Be Reinstated, Calls Firing Improper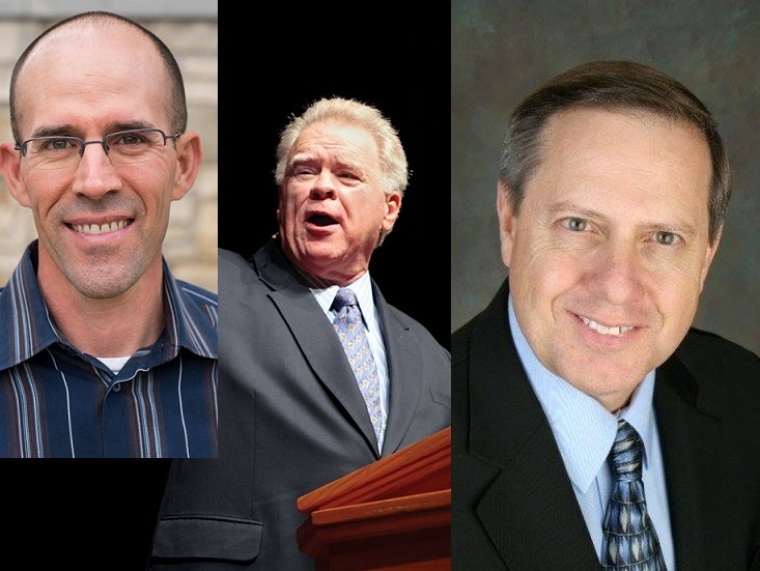 Thomas Hatley, a former chairman of the Southern Baptist Convention's International Mission Board, has called for the resignation of Kevin Ueckert, chairman of the Southwestern Baptist Theological Seminary's board of trustees, as well as the executive board members for firing the seminary's former president Paige Patterson.
Hatley, who served as IMB chairman for eight years and has been a pastor in the SBC for more than 40 years, also called for the reinstatement of Patterson as president of the Texas seminary and an independent investigation of the claims that led to his firing.
"I recommend that the SWBTS board chairman and executive committee resign as board members for the following reasons," Hatley wrote in an open letter to Southern Baptists after noting that conflicts should be handled biblically with both love and grace.
Among the reasons he listed as warranting the resignation of Ueckert and the seminary's executive board is the lack of understanding of the need for decorum, process and honest reporting which "has not been evident in their leadership."
"There has been a failure to enforce the guidelines of Jesus in Matthew 18. Personal conflict should first be handled by one-on-one resolution where possible. If needed, the parties should proceed to resolution with the assistance of several wise leaders. If not resolved at that level, Dr. Patterson's local church leaders and church should be involved. If still unresolved, then the board could take a look at the extreme need and vote on a resolution," Hatley said.
Instead, the seminary abruptly announced on May 30 that effective immediately they had cut all ties with Patterson after new details emerged about his purported mishandling of a report of a rape allegation by a female student against another student in 2003 when he was president of Southeastern Baptist Theological Seminary in Wake Forest, North Carolina.
The announcement came a week after Patterson had resigned from his position as president of Southwestern Baptist Theological Seminary after public uproar over comments he made in 2000 about how he never advises couples to divorce but has counseled women to seek separation if they are being physically abused.
On June 1, a day after the Southwestern Baptist Theological Seminary announced it had severed all ties with Patterson and had terminated him as president emeritus, Sharayah Colter, wife of Patterson's former chief of staff Scott Colter, challenged several of the allegations that led to the firing and revealed how he was unceremoniously let go in a  telephone call after midnight while he was on assignment in Germany.
Patterson's Fort Worth attorney, Shelby Sharpe, also challenged the claims in a statement this week.
Hatley said the manner in which Ueckert and the executive board members fired Patterson was unbiblical and that the evidence used to dismiss him was "spurious."
"There has been a failure to abide by scripture by confirming all matters with two or three witnesses who have direct knowledge of the problem at hand. ('One witness cannot establish any iniquity or sin against a person, whatever that person has done. A fact must be established by the testimony of two or three witnesses' Deut. 19:15 CSB, this verse is also referenced in the New Testament.)," he wrote.
"The second termination of Dr. Patterson was enacted with spurious evidence and with no input from Dr. Patterson or his staff or his lawyer. It is not biblical to condemn someone without hearing from them first. Why could the matter have not waited a few days or weeks to be sure all was done properly?" Hatley asked. "Apparently, hard evidence in this matter was suppressed."
He said that because of the manner in which Ueckert and the executive board acted, they were no longer fit to fairly execute the duties of their positions and called for an "honest 3rd party review of accusations and evidence with Dr. Patterson's and the seminary's lawyers deep involvement."
"That 3rd party would then act as the head of a mediation team to bring a fitting conclusion to this matter. The board, of course would have to vote to accept the findings and conclusions of that mediation team. (One approach would be for our current SBC president to recommend or sign off on the choice of mediator.)," Hatley noted.
He then called for the reinstatement of Patterson at president of SWBTS with conditions including "no direct duties or involvement with any issues involving moral failure at the school."
"Such would be handled by others until his retirement. This would allay anyone's fears that he might mishandle such situations. A condition of his reemployment would be that when the final decision was made by the mediation team and the board that he would abide by their decision even if one of those was that he would no longer serve as president," Hatley added.
Calls made to SWBTS on Friday for comment were not immediately returned.
In a statement posted on the seminary's website late last Friday, Ueckert said that in 2015 a female student had reported to Patterson that she had been raped. "Police were notified of that report," he said. "But in connection with that allegation of rape, Patterson sent an email to the Chief of Campus Security in which Patterson discussed meeting with the student alone so that he could 'break her down' and that he preferred no officials be present."
Stuart Cochran, an attorney of the 2015 victim, has also claimed that Patterson told her it was a "good thing" she had been raped and that her future husband wouldn't care if she was a virgin or not, the Star-Telegram reported last week. "He threatened to sic lawyers on her (mother) for questioning his leadership at the school when she asked why the assailant was allowed on campus."
In an interview with the Telegram on Tuesday, Sharpe admitted what Cochran said was true, but sought to defend Patterson. "Would he have said something like good can come out of a bad situation? He might have said that. But he would never abuse those words or anything like that."
Patterson, 75, was first accused of encouraging women who are abused by their husbands not to divorce but to pray instead. During a Q&A in 2000, Patterson said he never counseled couples to get a divorce even in abusive situations, but stressed that there were cases in which he advised a temporary separation due to the danger of abuse. He said he even received threats at one point when he helped an abused woman leave her husband.
"... on an occasion during my New Orleans pastorate, my own life was threatened by an abusive husband because I counseled his wife, and assisted her, in departing their home to seek protection. In short, I have no sympathies at all for cowardly acts of abuse toward women," Patterson added.
He was also criticized by some who were offended by a January 2014 sermon he gave at a Las Vegas church during a conference in which he recalled a time when a mother was speaking to Patterson about something she was unhappy about while her teenage son and his friend stood nearby. When an "attractive" young girl walked by, one of the teens remarked, "Man, is she built!" The mother then rebuked him, but Patterson defended the boy, saying, "Ma'am, leave him alone. He is just being biblical. That's exactly what the Bible says."
In an April 29 statement about the controversy surrounding his past comments, Patterson said: "I have also said that I have never recommended or prescribed divorce. How could I as a minister of the Gospel? The Bible makes clear the way in which God views divorce."
Last month, Patterson was also accused of having reportedly encouraged a female student in 2003 not to report a rape. The woman, who revealed herself to be Megan Lively two Mondays ago, said she had been raped on campus and that Patterson, then the president of Southeastern Baptist Theological Seminary in North Carolina, urged her not to report it to the police but that she should forgive her alleged assailant.
While Lively told The Washington Post that she met with Patterson and a few other seminarians and was asked to provide details of the rape to them, Sharayah Colter said "Patterson says he does not recall meeting with Lively," a position which she suggests is supported by a letter Lively sent to Patterson dated April 15, 2003.