Former Jets QB Mark Sanchez Says Trade to Broncos Is 'Opportunity From Heaven'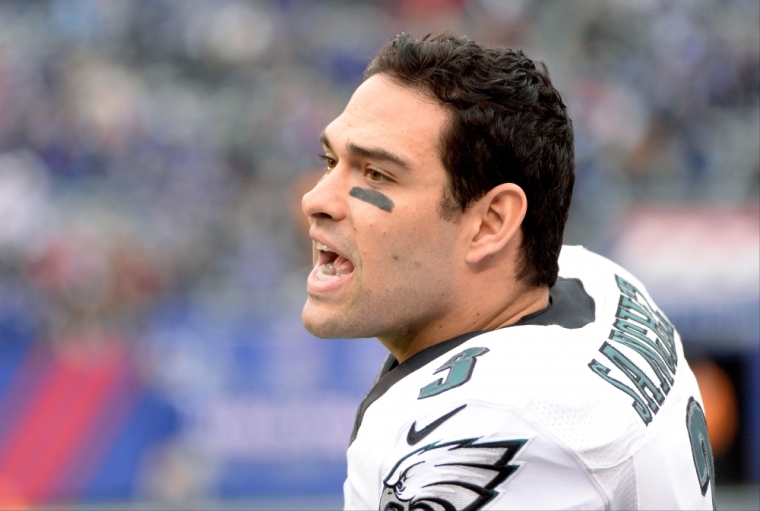 NFL quarterback Mark Sanchez says he's excited to have another chance at his professional football career with his trade to the Denver Broncos.
"This is like a gift-wrapped opportunity from Heaven," Sanchez told NFL Media Columnist Michael Silver last week.
"As soon as it arrived, I told myself, 'Take advantage of things. Assert yourself. Be the guy you know you can be. Win the job. And then go win some games, which is the most important thing of all.'"
Broncos General Manager, John Elway, said neither their quarterback nor the team's other players get much respect.
Elway told Silver, "We think a lot more of Mark Sanchez than maybe the public does. [That's from] watching tape on him, and really watching him in Philly last year, and also since he's been here."
"If you're in New York, they have a tendency to bring the attention to the negative, rather than the positive. And Mark kind of got caught in that rut."
"We hope we're right. The great thing about camp starting, finally, is we can stop talking about it and see who's gonna come to the forefront."
Sanchez is no doubt relying on his Christian faith to help him live up to high expectations.
The Denver QB said, according to The Christian Post in an article last August: "If you love God, how do you show your love for Him? You can't send God flowers. You can't buy Him a car. There's no material thing you can give back. He's already done everything for you, so you obey."
Last season, Sanchez completed 59 of 91 passes for 616 yards with four touchdowns and four interceptions. The previous year, he played nine games and completed 64.1 percent of his passes for 2,418 yards with 14 touchdowns and 11 interceptions, according to SB Nation.
When Sanchez played for the New York Jets some of his teammates anonymously complained about the quarterback's performance.
One said Sanchez was "lazy" and expressed a desire to "bring in another quarterback that will make him [Sanchez] work at practice," CP reported.