Former Members of As I Lay Dying Form New Band of Ex-Christians Called Wovenwar; Set to Release Album August 5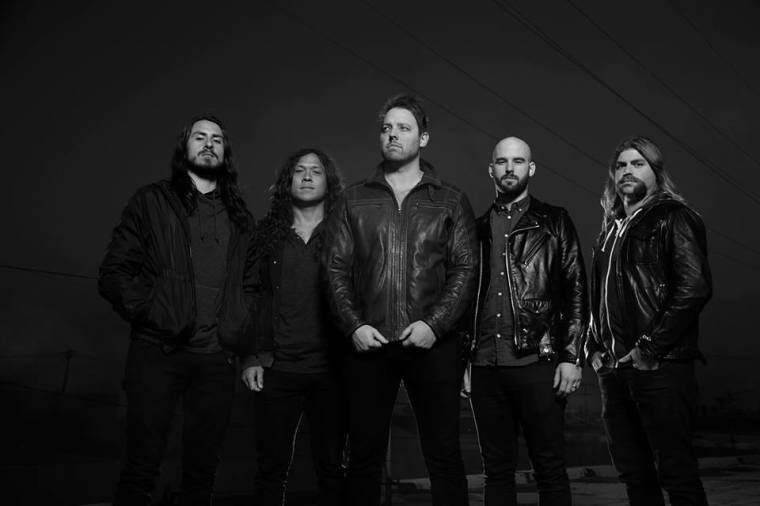 Former members of the Tim Lambesis-led As I Lay Dying metalcore band have emerged from the murder-for-hire scandal of their former frontman with a new band called Wovenwar and they are all declared ex-Christians this time.
Shortly before Lambesis was convicted of plotting to murder his wife in May, As I Lay Dying released a statement published in Metal Injection noting that most of the five-member band were not the practicing Christians some fans had been led to believe.
The statement, later revealed to have been written by Lambesis without the knowledge of his bandmates (guitarists Nick Hipa and Phil Sgrosso, bassist Josh Gilbert and drummer Jordan Mancino), also highlighted that Lambesis' former bandmates would be starting the new band while he served out his prison sentence he later learned would be six years.
"A good starting point is to clarify some things that have often been falsely reported. Tim was not a Christian at the time of his arrest, nor was As I Lay Dying a Christian band in 2013. It hadn't been for some time and, to the best of my knowledge, only one of the people playing in the band even claimed to be a Christian at that time," noted Lambesis in the statement.
Lambesis, who co-founded As I Lay Dying with Jordan Mancino, said starting the new band would give Mancino the opportunity to pursue different things.
"It's a chance for Jordan to be more involved in the songwriting process and enjoy other styles he'd rather play. In fact, they've already recorded their debut album and I'm sure it'll be awesome," wrote Lambesis.
"It's not meant to replace As I Lay Dying because it is something stylistically different under a different name. Interestingly enough, their vocalist is also a former Christian like his new bandmates and was/is the guitar player for Oh Sleeper (Shane Blay)," he added.
That new band released their first single, "All Rise," in April. On Wednesday, they released a new song called "The Mason." According to Loudwire, Wovenwar's self-titled debut album is expected to be released on Aug. 5.
In an interview published in The Weeklings on Monday, however, Nick Hipa appeared a bit more gracious to Lambesis in explaining why the former As I Lay Dying bandmates decided to start a new band and the meaning of Wovenwar.
"Tim, in spite of the things that he was found guilty for, and some of the things he was wrestling with personally, was a great frontman and he was the face of As I Lay Dying, so for us to try and continue on with that didn't feel right," explained Hipa.
"Our natural response was to write music and start another band with a new name and just make it something completely separate from the past. When you invest yourselves in something for over ten years, you're building a career and you're developing a sound that everyone associates you with, but to move on in the same vein with a different person, I felt like would have forced that new project to always live in the shadow of the old," he said.
Hipa noted that the band just started heavily writing their lyrics in June and explained that what they are doing with Wovenwar is something completely different from As I Lay Dying.
Their work in this new band will endeavor to reflect the gamut of their personal experience and the things they are passionate about.
"The name is just something that we collectively settled on based on the idea that at our core, we're all the same. As human beings, there's a common thread that runs through us, and we have the spectrum of love and hate and everything in between; we're born exactly the same but as we age and go through life, certain parts of our character are cultivated, whether it's a belief system or whether it's a religious belief or a political belief, or prejudices or anything," Hipa told The Weeklings.
"Those are influenced by the people who are raising you or the environment you're reared in. You see so much bigotry, hatred violence and war, but they're all fabricated – they're not necessary, but they're just created. I think people lose sight of the fact that the human heart is the same in all of us and that's where the name comes from," he said.
"We chose 'Wovenwar' instead of 'Wovenhearts' or something like that because we had to go with the heavier-sounding one and that might sound superficial, but the idea is there. If you recognize that those things are all created, then you can choose to live a life in opposition to that," he explained.