Interview: Former Muslim Nabeel Qureshi on 'Do Muslims & Christians Worship the Same God?' (Part 1)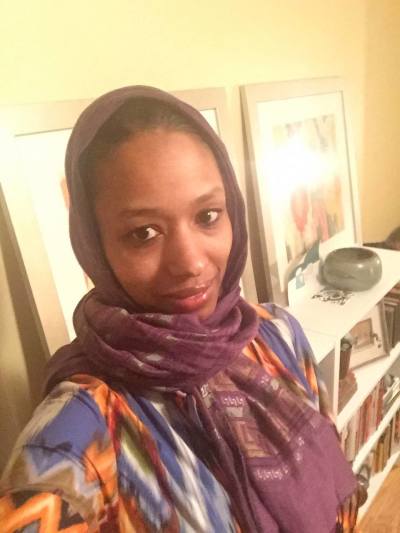 Do Muslims and Christians worship the same God? This has become the focus of a national discussion following the controversy over this issue at Wheaton College. Wheaton last week suspended political science professor, Larycia Hawkins, after she donned a hijab, or Muslim headdress, to show solidarity with Muslims, and then posted the following on her Facebook page: "I stand in religious solidarity with Muslims because they, like me, a Christian, are people of the book. And as Pope Francis stated last week, we worship the same God."
Today, the Chicago Tribune reported that talks between the college and Dr. Hawkins have reached a stalemate. Hawkins reportedly rejected an offer by the college that would revoke her tenure for two years, but would allow her to teach again in the fall.
Some, like author and theologian Miroslav Volf, have supported Hawkins' statement and alleged that her suspension was due to anti-Muslim bigotry. Yet, others are praising Wheaton College, saying the suspension was justified to protect sound theology. But few, if any, have the unique perspective that Nabeel Qureshi has.
Qureshi grew up in a devout Muslim home, but began researching his faith and questioning its tenets when he was in college. After several years of seeking, Qureshi converted to Christianity, a journey he details in the New York Times Best-Seller, Seeking Allah, Finding Jesus. Qureshi is an itinerant speaker with Ravi Zacharias International Ministries and is pursuing a doctorate in New Testament studies at Oxford University.
A few days ago, I interviewed Qureshi to get his thoughts on the current controversy.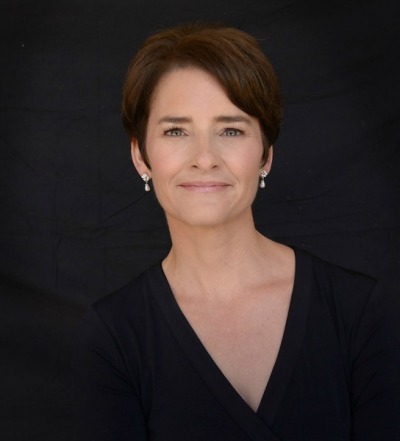 Julie Roys: Many Christians and Muslims believe that they worship the same God. After all, Muslims acknowledge the Old Testament God of Abraham. Yet, they deny the Trinity and say Jesus was merely a prophet. What's your perspective on this issue?
Nabeel Qureshi: If you ask a Muslim, "Do you worship the Trinity?" they will say no. In fact, they will say that the Trinity is blasphemy.
We worship a triune God, and I think the Trinity makes all the difference. We're talking about a God who is a Father. The Bible says that over and over and over again that God is our Father. Now, we're talking about a God who is love — 1 John 4. We're talking about a God who's willing to come into this world and, in fact, has come into this world many times both in theophanies in the Old Testament and then the incarnation in the New Testament.
None of these things is the Islamic god. He's not willing to come into this world. He is not your father. Chapter five, verse 18, of the Quran makes that very clear — God is not the father — as does the whole chapter 112 of the Quran. And, he's certainly not Triune . . .
In what way do we worship the same god? We see Islam doing this with many terms. For example, the term "Messiah." It takes the term, and then it gives it a totally different semantic meaning, but it pretends as if it's the same word.
That's what's happening with this concept of God. It'll say that it's the same God, but the semantic content behind the idea of the Islamic god is very different from the Christian, and in fact the Judeo-Christian view.
Julie Roys: Do you believe that this actually does damage to our efforts to build bridges with Muslims, and to reach them with the gospel of Christ, to say that we worship the same god?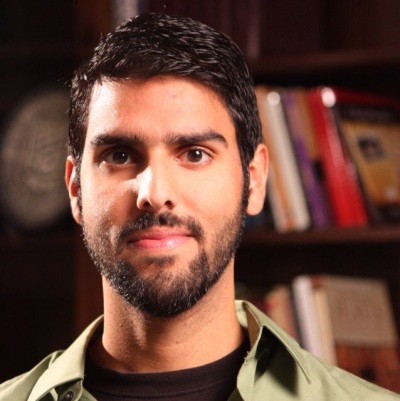 Nabeel Qureshi: Not necessarily. Here's why: Muslims already believe that we worship the same god. Now, when a Christian says that Muslims worship the same god as Christians, I understand that to be a form of capitulation to Islamic theology, because that is what Islam teaches . . . . When Christians say "We worship the same God," they are saying something that Muslims already agree with, so there is definitely bridge-building potential there, and so I understand why Christians would say it.
But, I would ask them to be very careful. Because if we assume that Islam teaches that God is a Father, or if we assume that Islam teaches that God is love and that He loves people unconditionally, then we're taking the beautiful things that are idiosyncratic to Christian theology. Just assuming that other religions believe them too, I think, that's a form of western supremacy complex that our God is so good that other people must believe the same thing. No. It's a western-centric view. Other people do not believe that. The Quran very specifically denies those things, so we shouldn't assume that belief.
Julie Roys: Beyond the theological issues, Christians are debating what's appropriate when reaching out to Muslims. Actually, the Wheaton professor is not the first Christian to wear a hijab to show solidarity with Muslims. A Christian mother of two did the same thing this past spring. Do you think that these sorts of gestures are helpful or are they confusing?
Nabeel Qureshi: I have zero problem with someone wearing a Hijab. In fact, I have zero problem with someone saying that they are supporting Muslims or showing solidarity with Muslims as long as they clarify that they do not agree with their theology. They're not saying that their theology is correct when they support them. They're supporting them as people who deserve rights, who should be loved, whose voices should be heard, who should not be persecuted.
In those ways, I support Muslims all the time and I try to make it clear. I mean, my parents are Muslims. My sister is a Muslim. All my cousins are Muslim. I love Muslim people, and so I want to show solidarity with them.
During the month of Ramadan for example, I oftentimes do fast to show solidarity with my Muslim friends, but only after I let them know I am not fasting out of submission to Islam, or even saying Islam is true. I'm fasting to join hands with you to let you know that I love you and care for you because that's what my God has called me to do.
As long as we clarify that we're not submitting to a foreign theology and we're not endorsing that theology, but we're uplifting the people, I think it's fine to show this kind of solidarity.
Julie Roys is a speaker, freelance journalist and blogger at www.julieroys.com. She also is the host of a national radio program on the Moody Radio Network called, Up For Debate. Julie and her husband live in the Chicago suburbs and have three children