Benjamin Watson points CNN viewers to Jesus while discussing Damar Hamlin health scare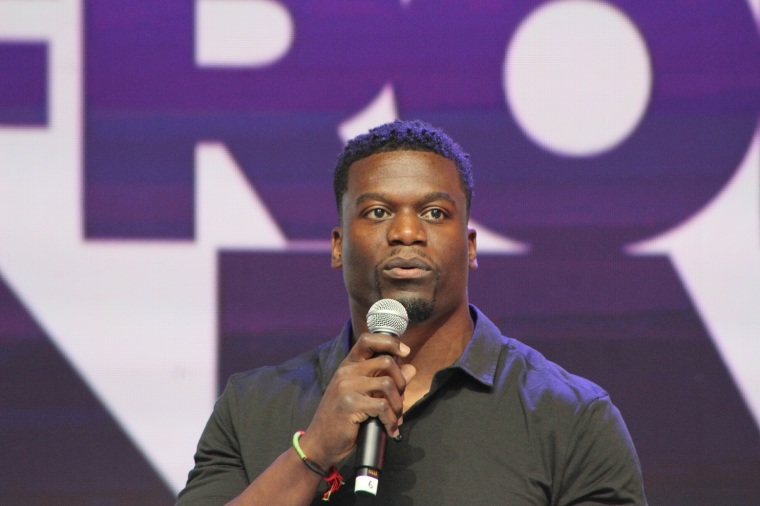 A former Super Bowl champion used his appearance on CNN earlier this week to share the good news of Jesus Christ and stress the importance of remaining aware of life's blessings as the sports world unpacks the unprecedented health scare surrounding Buffalo Bills safety Damar Hamlin.
Fifteen-year NFL veteran tight end Benjamin Watson appeared on CNN's "Anderson Cooper 360" Tuesday to discuss Hamlin's collapse during Monday night's game against the Cincinnati Bengals.
Hamlin suffered cardiac arrest during the game, and his heartbeat had to be restored on the field. The game was suspended, and he was transferred to the University of Cincinatti Medical Center, where he was in critical condition. He has woken up and regained consciousness after three nights in the ICU. 

Host Anderson Cooper described the situation involving the healthy young athlete as "a reminder not only of … the violence that is at the heart of the game of football but it's the frailty of human life, that somebody in their prime, an incredible athlete at the top of their game, life can change in the blink of an eye … and it can for all of us."
Watson, an outspoken Christian, seconded Cooper's analysis.
"These times bring us face to face with our own mortality," he said. "We all have a day to be born, and we all have a day to die. And so often, in between those two points, we feel invincible."
The former University of Georgia standout said that whether you're a professional athlete or someone who feels healthy, "there's a reminder that ... all of us have an appointment with death.'"
The 42-year-old father of seven said that such situations give people an opportunity to reflect on "where are we, where do our hearts stand."
"If that were to be us laying on the field or if that were to be us laying in a hospital, what would our next steps be?" Watson asked. "On the flip side, it was such a tragic event; there is a tremendous opportunity."
Watson said he is praying for "players in both of those locker rooms" and "for the chaplains" tasked with "counseling and comforting players who saw a brother in a near-death experience and who is still fighting for his life."
Earlier in the interview, Watson shared how football players have a "brotherhood" mentality that extends across teams. He highlighted how football players pray before games with the complete understanding that "we aren't in control of everything."
"The questions about what happens after this life, where will you spend eternity" are "coming up for all of us, not just for the football players, but thank God that he provides an answer through his son Jesus Christ," Watson concluded.
The most recent update from Bills on Hamlin's condition, posted Friday, stated that Hamlin's breathing tube was removed overnight.
"He continues to progress remarkably," the team added. "His neurologic function remains intact and he has been able to talk to his family and care team."
A previous update, posted Wednesday, informed fans that "Damar Hamlin is now able to communicate through writing and asked the doctors who won the game Monday night." In response, the doctors informed him, "you won," adding, "you won the game of life."
On Thursday, the NFL announced that the week 17 game between the Bills and the Bengals, suspended following Hamlin's collapse on the field, "will not be resumed and has been cancelled."