Former NYC Mayor Bill de Blasio, wife separate so they can see other people
Couple will continue living in same house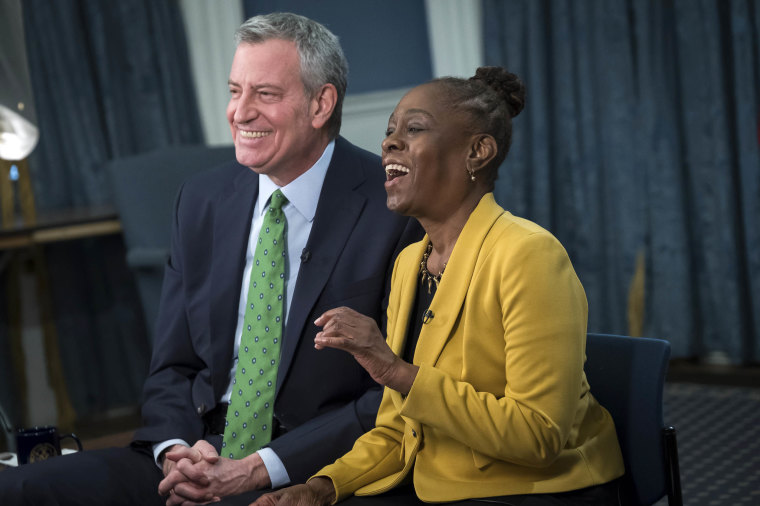 While they have no plans to divorce or stop living together in the same house, failed 2020 Democratic presidential candidate and former New York City Mayor Bill de Blasio and his wife, Chirlane McCray, have announced they have formally separated so they can see other people.
Blasio, 62, and McCray, 68, who formerly identified as a lesbian, have been married since 1994 and have two children together.
The couple revealed in an interview in The New York Times that they agreed to their modern family arrangement after a heart-to-heart conversation two months ago about why McCray hadn't been "lovey-dovey anymore."
"You can feel when things are off," de Blasio told the publication, "and you don't want to live that way."
De Blasio said that while he had become confident in the strength of their marriage, he did worry at times about how McCray's past would reflect on its staying power.
"For the guy who took the chance on a woman who was an out lesbian and wrote an article called 'I Am a Lesbian,'" he said, "there was a part of me that would at times say, 'Hmmm, is this like a time bomb ticking? Is this something that you're going to regret later on?' So I always lived with that stuff."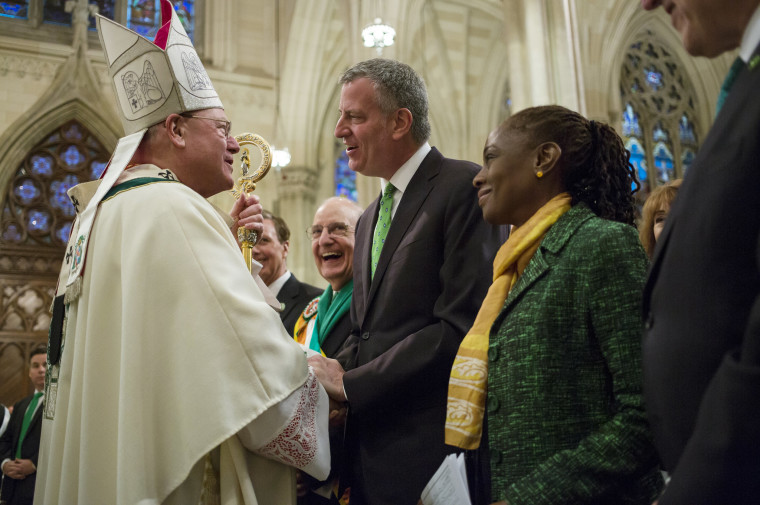 In the September 1979 issue of Essence magazine, McCray wrote an article entitled "I am a Lesbian," where she spoke openly about her sexuality at the time.
"I survived the tears, the isolation and the feeling that something was terribly wrong with me for loving another woman," she wrote. "Coming to terms with my life as a lesbian has been easier for me than it has been for many. Since I don't look or dress like the typical bulldagger, I have a choice as to whether my sexual preference is known."
McCray has since rejected placing a label on her sexuality.
De Blasio, who ran a longshot 2020 presidential campaign, which he suspended just four months after it began, said he wished he had catered more to his wife by asking questions such as, "Are you happy?"
"I can look back now and say, 'Here were these inflection points where we should have been saying something to each other,'" de Blasio said. "And I think one of the things I should have said more is: 'Are you happy? What will make you happy? What's missing in your life?'"
The couple both agree that the demands of being mayor, along with the COVID-19 pandemic, had a significant impact on their marriage.
De Blasio revealed that he began seeing a therapist but didn't make enough time for the process at a time in his life when he was planning for life after office. 
McCray said even though she thought his presidential run was a "distraction," she supported him as his spouse.
As they look forward to their new life together, McCray revealed in the interview that she looks forward to having the attention that comes with being married to a public figure.
"I just want to have fun," she said. "There's a certain weight that goes with being with Mr. Mayor."