NYC Council approves bill making it easier to sue officers for misconduct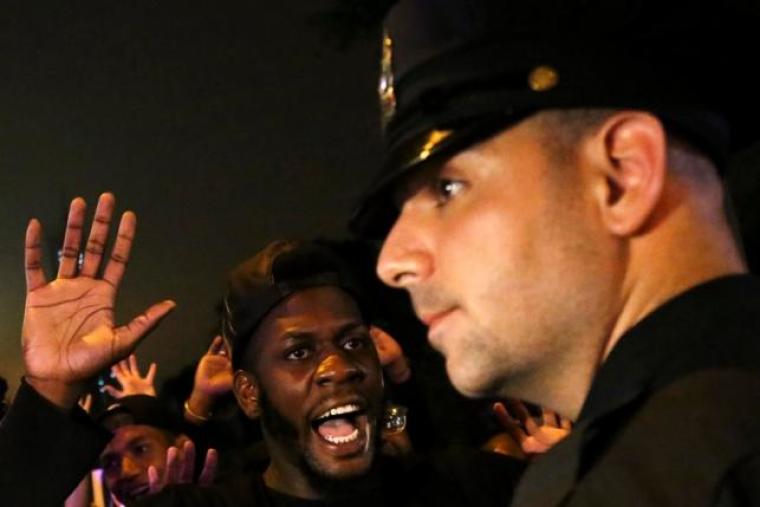 In a bid to increase police accountability and improve public safety, particularly for communities of color, the New York City Council passed a bill Thursday to end qualified immunity, which shields police officers performing discretionary functions from civil liability.
"The @NYCCouncil just voted to end qualified immunity for police officers, making NYC the first city in the country to do so. Qualified immunity was established in 1967 in Mississippi to prevent Freedom Riders from holding public officials liable even when they broke the law," NYC Council Speaker Corey Johnson announced in a statement on Twitter Thursday.  "Rooted in our nation's history of systemic racism, qualified immunity denied Freedom Riders justice and has been used to deny justice to victims of police abuse for decades. It should never have been allowed, but I'm proud that we took action today to end it here in NYC."
The move comes as the U.S. House of Representatives approved earlier this month, the George Floyd Justice in Policing Act that aims to overhaul American policing and "eliminate  'qualified immunity' for all local, state and federal law enforcement officers. Under qualified immunity, government escape any legal liability for civil rights violations unless the victim can show that their rights were clearly established at the time," Forbes reported.
In a statement Thursday, Mayor Bill De Blasio, who noted that the bill is in line with the George Floyd Justice in Policing Act, said it builds on proposals outlined in the New York City Police Reform and Reinvention Collaborative draft plan and confronts the "painful history" of racialized policing.
"These reforms will confront centuries of overpolicing in communities of color and strengthen the bonds between police and community," de Blasio said. "I'm grateful to our co-sponsors — Jennifer Jones Austin, Wes Moore, and Arva Rice — for their vision and leadership throughout this process, as well as Speaker Johnson and Chair Adams. Together, we'll make our city safer and fairer for generations to come."
The Council Resolution on Police Reform, as the legislation is known, will focus on: "The decriminalization of poverty; the recognition and continual examination of historical and modern-day racialized policing in New York City; transparency and accountability to the people of New York City; community representation and partnership; and creating a diverse, resilient, and supported NYPD."
All of the initiatives under the reform plan are expected to be launched, and many fully implemented, this year. The city will also publish a commitments tracker that includes implementation timelines, implementation status, and metrics for all proposals under the plan by May 1.
"We believe the plan ratified today by the City Council reflects the themes brought forward with reforms that center squarely on bringing an end to such policing, the criminalization of poverty, and the lack of transparency and accountability in the NYPD. We know there is more to be done," Police Reform and Reinvention Collaboration co-sponsors Jennifer Jones Austin, Wes Moore, and Arva Rice, said in a statement. "Now the work begins to implement this plan without delay, and ensure that the City's budget is fully aligned."
Not everyone supports the bill, however.
"Ending qualified immunity will prevent the best young men and women in our city from joining the police force," Councilman Robert F. Holden, who voted against the measure, told The New York Times.
Patrick J. Lynch, president of the Police Benevolent Association, told the publication it would "chill the operations of law enforcement" and remove "longstanding safeguards protecting police officers" who are acting in good faith.
"New Yorkers are getting shot, and police officers are on the streets day and night, trying to stop the bloodshed," he said in a statement.
In the wake of the death of George Floyd while in police custody in Minneapolis, Minnesota, last May and the global protests against police brutality and racial inequality that followed, there has been strong support for ending qualified immunity for police officers. Last June, NFL quarterback Tom Brady was among 1,400 professional athletes calling to end the policy.