Former Planned Parenthood Abortionist and Fertility Doctor Accused of Sexually Molesting Patients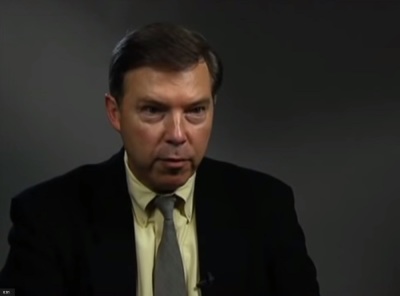 A fertility doctor and abortionist accused of sexually abusing his female patients in incidents which were noted as early as 2004 has turned in his medical license.
Several colleagues of Dr. Roger Ian Hardy and a former patient have accused the reproductive endocrinologist of touching women inappropriately, including when they were under anesthesia.
"I was afraid...that something criminal had been done to me,'' a patient who accused Hardy of sexually molesting her during a procedure in December 2003, wrote in a report in 2004.
Hardy denied her claims in 2004, arguing that he had not been alone with the patient but that there had been three other "professional assistants" in the room with them, ultimately convincing the medical board to avoid taking action against him, reported The Boston Globe.
The Globe said it was unsure why nothing had been done as it found a letter from medical board investigators sent to Hardy's attorney, which gave the testimony of over 18 individuals including, "nurses, surgical technicians, colleagues and other fertility physicians," many of whom argued that they had feared losing their jobs if they spoke out against Hardy.
Last October, a fellow doctor filed a complaint to the board, reporting that a longtime patient had informed her that Hardy "had touched the patient sexually and rubbed her genitals under the guise of examining her surgical incision." This had happened several times in 2011, while the patient and Hardy were in the room without others.
The doctor reported the incident and her patient soon issued her own complaint. The latest accusation ultimately caused the medical board to reconsider and reverse its 2004 decision, saying that he had deliberately touched her genitals.
Hardy's colleagues at the fertility clinic additionally accused Hardy of touching other women with a medical instrument while they were anesthetized and touching the breast of both an anesthetized patient and female employee.
The doctor resigned from his position in January. Maine and New Hampshire had suspended his medical license, but he can legally practice in Rhode Island and California.
According to LifeNews.com, Hardy not only helped women get pregnant, he also worked at Planned Parenthood offices in Santa Clara, California, in 1991 and Massachusetts in 1992, where he performed abortions for the organization. Later that decade, "documents show he was accused of at least one case of medical malpractice as evidenced in a suit filed against him and Planned Parenthood related to an incomplete abortion."
The article does not specify why Hardy left Planned Parenthood.
"Sexual abuse of patients and staff is more common than people realize among those who work as abortionists. These men have access to women when they are extremely vulnerable. It's an unspeakable betrayal," Troy Newman, president of Operation Rescue, told LifeNews. "Adding to the scandal is the reticence of medical boards to take action when women bravely come forward to file complaints. Hardy's situation is a case in point."
Part of Newman's work includes documenting abortionists who have been accused of molesting, and in some instances, raping their female employees.
"Our list of abusers could go on and on, but the point is that authorities often look the other way when receiving complaints that women have suffered from sexual abuse and harassment at the hands of abortionists," said Newman. "Boards should show more respect for the clinic workers and patients who have the courage to come forward, and take their allegations more seriously. That could help prevent dozens, if not hundreds of women from being raped, molested and otherwise abused."
Operation Rescue tries to incentivize would-be whistleblowers fearful of repercussions from employers to speak out by offering them a $25,000 reward for the arrest and conviction of abortionists who are breaking the law.
"If the board had taken the 2004 complaint against this man seriously, perhaps it would have spared countless women from being abused," said Newman. "We've seen this kind of behavior with abortionists more times that we can stomach."