Former ROC Megachurch Pastor Speaks for First Time About Sex Crime Charges
A former Virginia megachurch pastor, Geronimo Aguilar, spoke to a local CBS news affiliate in Richmond, Va., in a broadcast aired Monday evening about his aggravated sexual assult charges, after a judge lifted the gag order.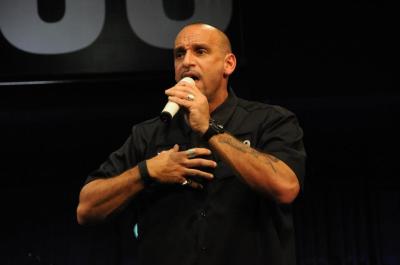 The broadcast was the first time Aguilar spoke publicly about the case.
Aguilar, founder and ex-pastor of the Richmond Outreach Center (ROC) in Richmond, Va., currently faces seven charges in Fort Worth, Texas, for allegedly committing sex crimes against two underage girls in the mid-1990s. In his interview, he denied any wrongdoing and says his tarnished reputation is solely based on judgments.
"No, absolutely not, absolutely not," said Aguilar when asked if he committed the crimes he is accused of. "There's obviously going to be some people that judge you from the 30 minutes that they see you on television or what they hear in the news," he said. "But the people that really matter, the people that I want to love me and believe the best, those are the ones I focus on."
He says he was surprised when the alleged victims, who are now adult women, came forward with their accusations and he emphasized it has been "extremely hurtful." Despite him still awaiting trial, many people have already decided that he is guilty, to which he says is a shame and wishes people would wait to judge until they know all of the facts and information about his case.
"It would be wonderful if people would wait until the end to find out that this isn't true," said Aguilar.
He said that once he was accused of the crimes, he decided to step down as head pastor of the church, but did not expect to face as much backlash as he did.
"I can't think of anything that quite compares to seeing my wife and children have to struggle with things being said and the obvious change in our lifestyle as far as having to deal with something so devastating to ourselves and to our church," said Aguilar.
Before the end of the year, Aguilar and his family will have to leave his home granted by the church, a $600,000 parsonage, and because of the turbulent nature of his case, he "hasn't gotten that far" in thinking where his family will move to.
Yet amid the scandal that stripped him from his ministry work after leading ROC Church into becoming a recognized pillar in the Richmond community, he says his faith has remain unwavering.
"It's made me lean on God more than ever. Obviously, I've never been through anything, any trial quite at this level before in my own personal life," said Aguilar.
Currently, ROC church seeks to fill his position as well as other pastor roles since three other pastors stepped down with Aguilar in May.
"It's very difficult walking away from the church," said Aguilar. "But I love the church and I want what's best for our church."
He added, "I believe in the leadership of the ROC that they will make the right decision and they will find people or several people to come in and do a great job."
When asked if he would go back to his church if he was found not guilty, he said he had not put any thought into the idea.
"To be honest with you my mind is not even that far as to what I'm going to do in the future, once this is all over and put behind me. I know that I am going to serve God for the rest of my life. That's what I've been called to do and that's what I've been doing for 25 plus years," said Aguilar.
Another thought he has not entertained is the possibility of life in prison if he is convicted.
"I believe that I am not going to be found guilty. I believe that I'm going to be able to move on from all of this and life is going to be wonderful. So, to be honest with you, I haven't even thought about that one time," said Aguilar.
Pastor Geronimo Aguilar, Testimony