Fort Hood Shooter Hasan Sends Warning Letter to Pope Francis and Religious Leaders, Describes Himself as 'Soldier of Allah'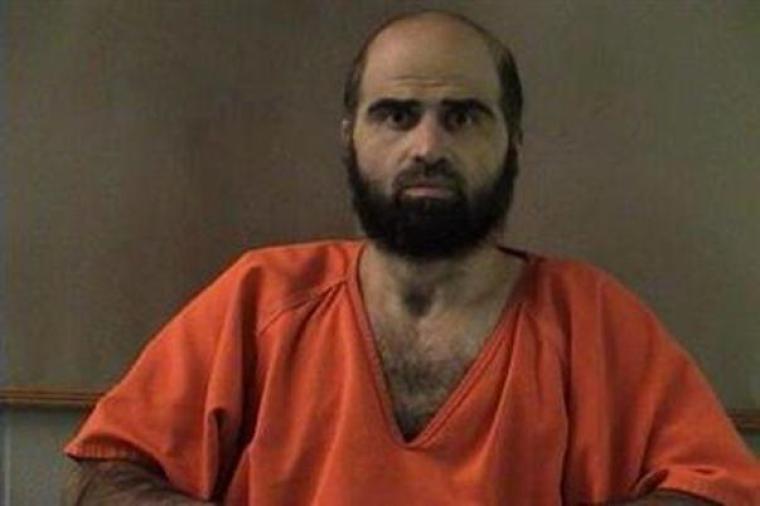 Fort Hood, Texas, shooter Nidal Hasan, who killed 13 people in 2009 and has been sentenced to death, has sent a warning letter to Pope Francis and other religious leaders, describing himself as a "soldier of Allah" and praising jihadism.
Fox News reported on Friday that the six-page hand-written letter was titled "A warning to Pope Francis, members of the Vatican, and other religious leaders around the world." Hasan apparently directed his attorney, John Galligan, to mail the letter.
The former U.S. Army psychiatrist, who killed 13 people and wounded over 30 others during the mass shooting on Nov. 5, 2009, at Fort Hood — that the Obama administration has declined to classify as a terrorist attack — refers to himself by the acronym "SoA," or soldier of Allah several times in the letter. He referenced the Quran, and praises "the willingness to fight for All-Mighty Allah," in a subsection titled "Jihad."
Hasan states that "fighters … have a greater rank in the eyes of Allah than believers who don't fight."
Galligan shared his thoughts on the letter, and said that it "underscores how much of his life, actions and mental thought process are driven by religious zeal. And it also reinforces my belief that the military judge committed reversible error by prohibiting Major Hasan from both testifying and arguing how his religious beliefs" motivated his actions during the shooting.
Hasan has pledged his allegiance to terror group ISIS, which is active in Iraq and Syria, and its leader Abu Bakr al-Baghdadi.
Hasan, who was paralyzed from the waist down after being shot by police in the 2009 attack, is on death row at Fort Leavenworth in Kansas.
The former psychiatrist told a military judge that what motivated his attack on Fort Hood was his belief that American soldiers were about to be deployed to Afghanistan and posed an immediate threat to Taliban leaders.
Pope Francis has prayed numerous times for those suffering religious persecution and especially for the people fleeing ISIS in recent months.
In September, the pontiff reached out to an Iraqi priest helping refugees who had written a letter to Francis telling him of the crisis.
"He said he was very sorry for everything that was happening to us and he said, 'Know that I am with you in prayer always. I never forget you,'" Fr. Behnam Benoka said in an interview, recalling the pontiff's phone call.
Pope Francis has urged the international community to find a way to stop ISIS' actions, but distanced himself from any support of war.
"In these cases, where there is an unjust aggression, I can only say that it is licit to stop the unjust aggressor," Pope Francis told journalists in August. "I underscore the verb 'stop.' I'm not saying 'bomb' or 'make war,' just 'stop.' And the means that can be used to stop them must be evaluated."