Biden HHS may require foster agencies to place LGBT kids with parents who affirm identity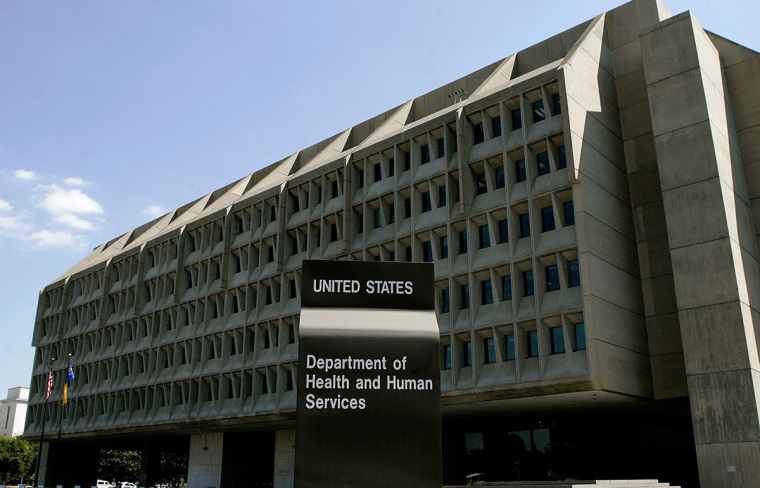 The Biden administration has proposed a new rule that would require foster care agencies to place LGBT-identified children with families that will affirm their gender identity and sexual orientation.
The U.S. Department of Health and Human Services' Administration for Children and Families unveiled on Thursday a proposed rule on LGBT children in the foster care system.
According to the proposal, "agencies must ensure that a safe and appropriate placement is available for and provided to any child in foster care who identifies as LGBTQI+ and requests such a placement."
"For example, under the proposed requirement, a provider who used derogatory language or slurs about a child's LGBTQI+ identity would not be a safe and appropriate placement," the proposed rule states. 
"Similarly, a provider who attempted to undermine, suppress, or change the sexual orientation, gender identity, or gender expression of a child, including through the use of so-called 'conversion therapy' would not be a safe and appropriate placement."
The rule proposal states that "the agency must not place LGBTQI+ identifying children with a provider who unreasonably limits or denies a child's ability to express their sexual orientation, gender identity, or gender expression."
"For example, to be considered a safe and appropriate placement, a provider is expected to utilize the child's identified pronouns, chosen name, and allow the child to dress in an age-appropriate manner that the child believes reflects their self-identified gender identity and expression," the proposal reads.
The rule will be open for comments until Nov. 27.
In a statement, the HHS said the rule would place LGBT youth in "environments free of hostility, mistreatment, or abuse based on the child's LGBTQI+ status."
"And the proposed rule would require that caregivers for LGBTQI+ children are properly and fully trained to provide for the needs of the child related to the child's self-identified sexual orientation, gender identity, and gender expression," the statement reads.
"This proposed rule supports the Executive Order on Advancing Equality for Lesbian, Gay, Bisexual, Transgender, Queer, and Intersex Individuals and continues to move the child welfare system closer to the Administration's goal to better support LGBTQI+ children with resources and services that are designed appropriately to meet their needs."
The prominent LGBT advocacy group the Human Rights Campaign praised the proposed rule. 
"This proposed rulemaking is an important step toward ensuring LGBTQ+ youth in foster care, who make up nearly one in three of the children in the foster care system, have the safe, healthy, and affirming environments they need in order to thrive," HRC Vice President for Government Affairs David Stacy said in a statement.
"We applaud the Biden-Harris Administration for proposing such a critical new rule and look forward to working together to protect these young people."
The American Principles Project, a socially conservative advocacy group, argued that the proposal was part of a host of attacks on the traditional family unit.  
APP President Terry Schilling said in a statement Thursday that he believes that the president has become "a clear and present danger to American families."
"Since entering the White House, he has repeatedly attacked parental rights, even sending federal authorities after parents protesting at school board meetings. His administration has abetted efforts by schools to hide information from parents about their children," stated Schilling.
"And now, he is threatening to remove children from loving foster families simply because their parents reject the harmful lies of gender ideology."
Schilling contends that children within the foster care system "deserve true care" instead of "the false promise that living as the opposite sex and denying their own body will make them happy."
"However, this rule will likely discourage many good parents from seeking to help these children and instead possibly attract individuals who would prey upon them. This is a travesty that should outrage every decent American," he continued.  
"As poll after poll has shown, voters do not support the radical, anti-family agenda that Biden and his administration are attempting to impose on this country. They should expect to answer for it politically next year."
Faith groups have expressed concern with other rule changes the Biden HHS has proposed. 
Earlier this month, the U.S. Conference of Catholic Bishops released a letter speaking out against an HHS rule proposal published in July that adds language clarifying that the department interprets prohibitions on discrimination based on sex to include discrimination based on sexual orientation and gender identity.
The letter states that the proposed rule would "govern a wide array of health and social service programs," such as programs to "prevent incidents of family violence, domestic violence, and dating violence; to provide immediate shelter, supportive services, and access to community-based programs for victims; and to provide specialized services for children exposed to family violence."
"Their operation of these charitable ministries presents numerous fact-patterns that could create conflicts between the NPRM's requirements and Catholic teaching," the letter warned.
The USCCB contends that the proposed rule could present problems for Catholic ministries, specifically those that "provide emergency shelter for victims of domestic violence."
"Some of those shelters are single-sex facilities for women, in order to offer an environment that is as safe and comfortable as possible for women who have been abused by men," the letter explains. "Instead of offering agencies that operate these shelters flexibility to respond to the unique circumstances and needs of those in their care, the NPRM would arguably mandate them to house biological men who identify as women in single-sex facilities."
The rule could also force faith-based migration support agencies to place unaccompanied immigrant children and refugee children who identify as members of the opposite sex in sex-segregated facilities that align with their stated gender identity or place them with same-sex foster parents. 
"Any charity that has separate men's and women's bathrooms or changing areas could be required to allow men to use the women's facility and vice versa; any charity may be required to address an employee or beneficiary by pronouns that do not correspond with his or her biological sex," the USCCB letter continues. "Catholic ministries will always serve the least among us to the greatest extent we are able. The NPRM, by placing unconstitutional conditions on participation in government programs, threatens our capacity to carry out this service."