'Four Blood Moons' Director Says 'Affection for Jews and House of Israel' Was Motivation to Join Movie Based on John Hagee's Prophecy Book
The Academy Award-winning filmmaker directing the "Four Blood Moons" docu-drama has said he was drawn to the project because of his fondness for "Jews and the House of Israel." The film is based on the bestselling book of the same name written by Texas megachurch pastor John Hagee.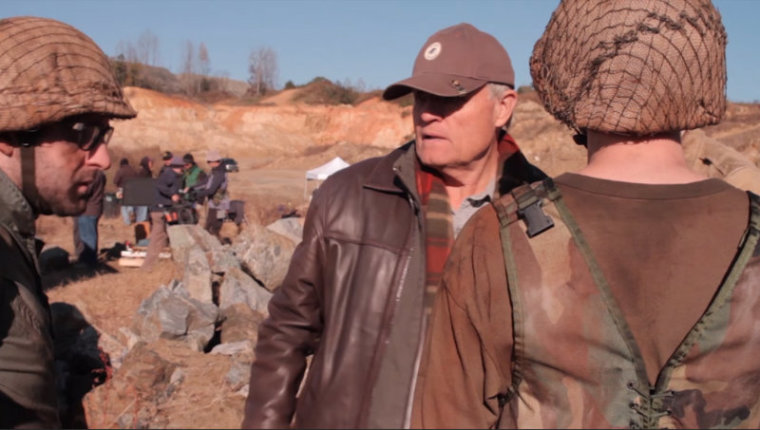 Keith Merrill, who won an Oscar for his 1973 documentary "The Great American Cowboy," made the remark in a statement emailed by Lovell-Fairchild Communications publicist Michael Conrad to The Christian Post.
He explained that he had "several" reasons for wanting to work on the "Four Blood Moons" movie project.
"I believe in the Bible and have always been interested in the connection between prophecies and events in the world," Merrill said. "But most of all, I was eager to get involved because of my affection for Jews and the House of Israel. That coupled with my tremendous respect for Pastor Hagee and his tireless efforts to unite Christians and Jews made the invitation to participate irresistible."
Merrill, a member of the Church of Jesus Christ of Latter-day Saints, is also a writer and producer and has undertaken several faith-based and family-oriented projects in his long career. He and "Four Blood Moons" co-producer Rick Eldridge also share screenwriting credits for the film.
For his part, Eldridge wants the docu-drama to inspire some self-reflection among viewers.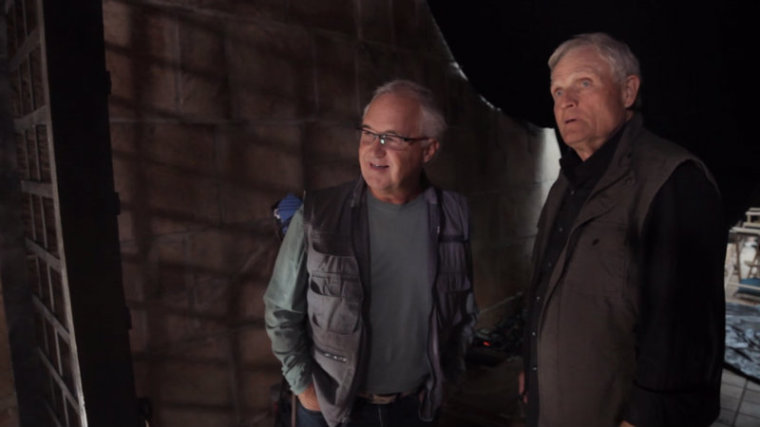 "Of course we want to entertain… To challenge… To educate… And inspire. Most importantly… We hope that the messages of the story and powerful words of some brilliant people that share some of their wisdom with us through this film… Will cause our viewers to look deeper into what they believe and consider God's purpose in our world as well as their own personal lives," Eldridge said in a statement included with Merrill's.
The "brilliant people" Eldridge references include folks like "America" filmmaker, speaker and author Dinesh D'Souza; radio host and author Dennis Prager; and controversial author and historian David Barton.
The dramatized documentary based on Hagee's book will be playing in movie theaters across the U.S. when the film is released in March, but just for a single night.
"Four Blood Moons" will be "on over 660 screens nationwide," Lovell-Fairchild Communications' Conrad told CP.
The docu-drama is being distributed in theaters by Fathom Events, an entertainment company that specializes in various one-night events.
"We are focused on the theatrical event for now, but will announce details on home entertainment and other platforms later in the year," Conrad explained when asked what would follow the one-night theater screening of "Four Blood Moons."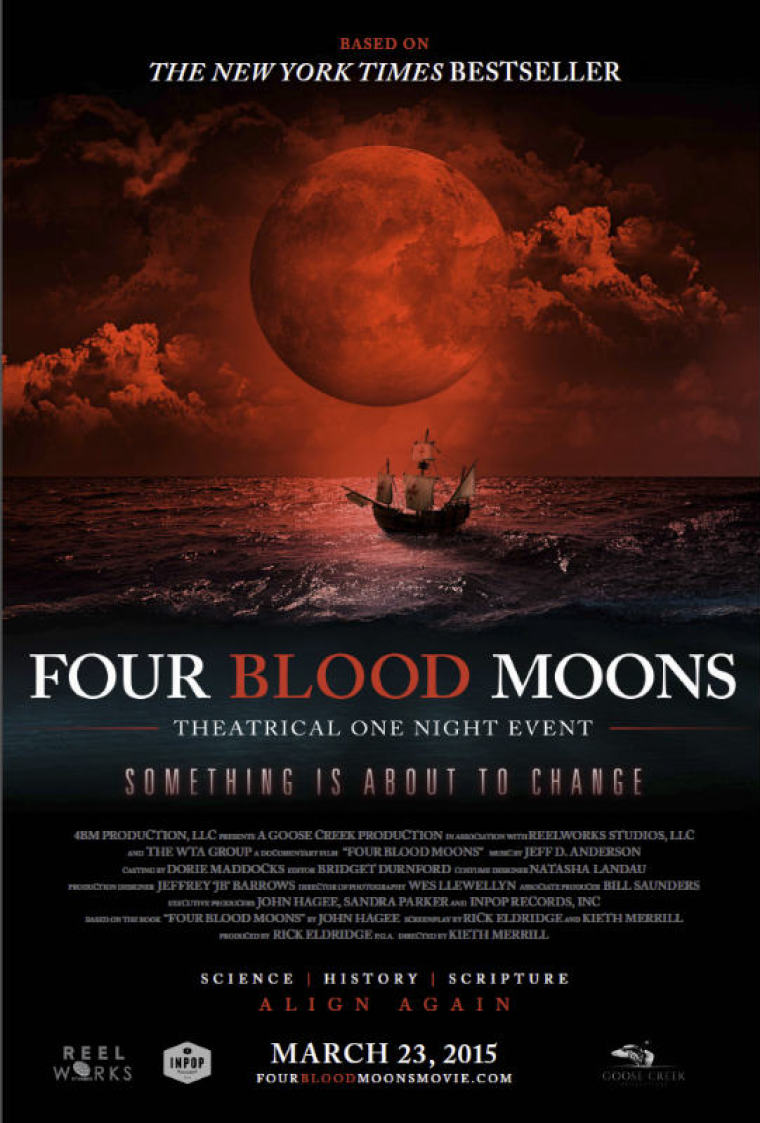 In his 2013 book, Four Blood Moons: Something Is About to Change, Hagee claims God has been using lunar eclipses as special "signals" pointing to dramatic earthly events, specifically tied to Israel.
Based on the megachurch pastor and Christians United for Israel founder's reasoning, tetrads (four consecutive lunar eclipses) occurring on Jewish holy days have coincided with significant historical events, such as the founding of Israel in 1948.
"A blood moon occurs at a lunar eclipse when the earth comes between the sun and the moon. As the sun shines through our atmosphere, it throws a shadow on the moon, making the moon look red," Hagee has explained.
The "Four Blood Moons" movie, said to "combine Scripture, science, history and big-screen live action spanning centuries," will take a look at some of these "lunar occurrences and the earth-shaking changes around them." The dramatization also examines "our current four blood moon cycle and its possible meaning for Israel, the Middle East and the world," according to a press release.
Hagee, senior pastor of 20,000-member Cornerstone Church in San Antonio, Texas, hopes "Four Blood Moons" attracts people who might otherwise hesitate to visit a church, pick up a religious book or watch a religious television program.
"But give them popcorn, a Coca-Cola and put them in a dark theater, and they'll watch what you put on film. So that's why we're doing it," Hagee says in a promotional video. "And 'Four Blood Moons' is now reaching the world through the miracle of film."
Tickets for "Four Blood Moons" go on sale Friday, Feb. 13 and the film's one-night theater screening is on March 23. Learn more on the film's official website: http://fourbloodmoonsmovie.com.
"Four Blood Moons" is a Goose Creek Production presented by 4BM Productions, and produced in association with ReelWorks Studios and The WTA Group.