Fox News Cuts Ties With Ben Carson as Presidential Bid Looms; 'A Breath of Fresh Air' To Air This Weekend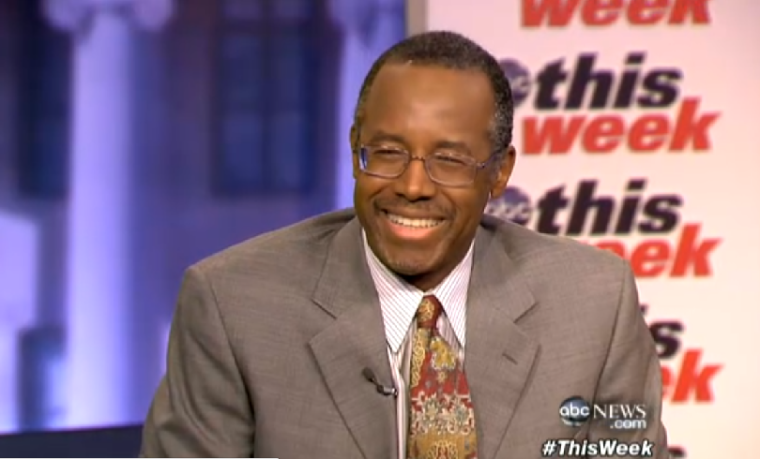 Newly minted Republican and conservative superstar Ben Carson, 63, has parted ways with Fox News as strong indications of a looming 2016 presidential bid have dominated media reports since Republicans crushed Democrats at the polls in Tuesday's midterm elections.
A Fox News spokeswoman told The Washington Post that they had cut ties with Carson who was a regular contributor to the network.
The Fox News spokeswoman explained that Carson understood the network's reasons for terminating his contributor status and that the separation was amicable.
Carson, a celebrated neurosurgeon is set to introduce himself to the American people this weekend in an hour-long documentary titled "A Breath of Fresh Air: A New Prescription for America".
A schedule posted on Carson's website Friday, highlighted 22 states where the documentary will be aired including New York, Texas, Ohio, South Carolina, North Carolina and Washington D.C.
Many headlines including the initial announcement of the documentary first highlighted by ABC News billed the move as Carson being the first to throw his hat in the ring for the 2016 presidential race.
On Friday however, ABC backtracked on that announcement in an update to their initial report chalking it up to an "editing error."
"Due to an editing error, an earlier version of this story incorrectly stated that Ben Carson made an opening bid for the Republican presidential nomination. Carson has not made a formal announcement for president, but has said he is 'starting to think about it.' ABC News regrets the error," the report noted.
Carson told conservative commentator Hugh Hewitt on "The Hugh Hewitt Show" in September, however, that that if he sees strong support for his candidacy, and voters indicated they wanted a country "for, of and by the people," he would give it his all to win the Republican nomination and the presidential election.
"I know you like debating. And so, the question arises: Will we be seeing you on the presidential debate circuit next year that the Republicans are organizing for those who want the nomination of the party?" Hewitt asked Carson during the interview.
Carson replied: "I think the chances are reasonably good of that happening. I'm waiting for a few more months. I want to make sure that it's clearly something my fellow Americans want me to do. And I'm also waiting to see what the results are in November, because if the people indicate that they truly do want a nation that is for, of and by the people, then I, along with many other people, would be willing to give it everything we possibly have."
In a video posted to YouTube on Tuesday, Carson is shown switching his political affiliation from independent to Republican.
His following of social media sites like Facebook have also shown a sharp increase in followers. Carson's followers jumped from a few hundred thousand a few weeks ago to more than one million as of Friday.