France Tightens Security as Terror Sleeper Cells Activated; 'Many More Terrorists Coming,' Charlie Hebdo Gunman Warned Before Death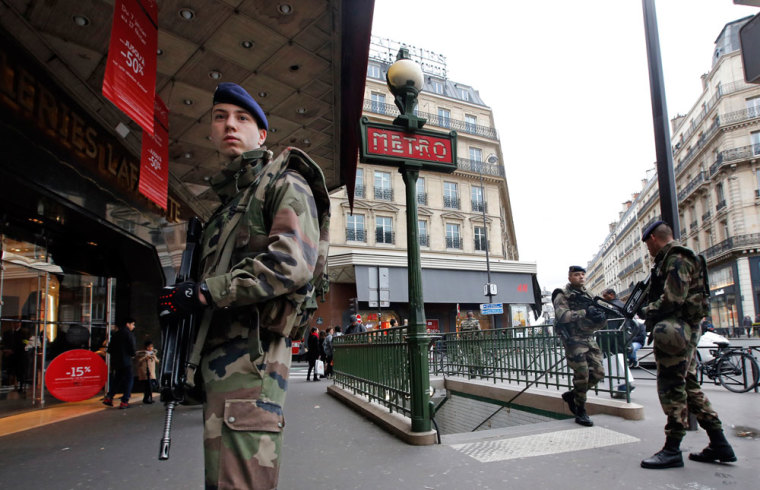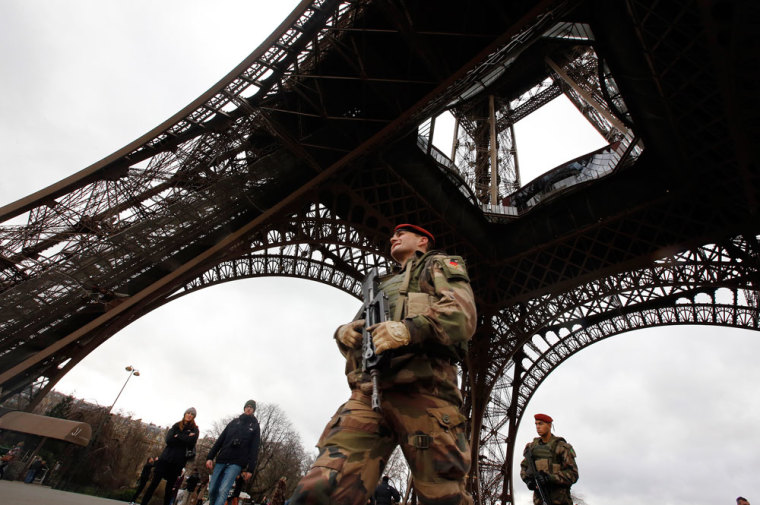 View Photos
France has told law enforcement officers to remain alert and armed all the time, as terror groups have allegedly activated sleeper cells in the country. The gunman involved in a deadly standoff at a kosher market in eastern Paris is also believed to have told hostages before being killed that "more and more" militants are now going to come.
Authorities have asked French officers to remove their social media presence and be ready with weapons due to the activation of sleeper cells over the last 24 hours in the country, according to CNN.
Hostages at the kosher market also heard gunman Ahmedy Coulibaly – before he was killed by forces Friday – speaking on phone with unknown people discussing targeting of police officers in France, says another report by the news channel.
Coulibaly had also told hostages that "militants are going to come. There are going to be more and more."
French Radio station RTL claims to have recording of arguments between hostages and the gunman, who said they were responsible for their country's operations against Muslim militants abroad because they pay taxes to the government.
"They (France) need to stop. They need to stop attacking ISIS," the man believed to be Coulibaly was quoted as saying. "They need to stop asking our women to remove the hijab," he added, referring to the ban on the burqa in France.
The gunman killed four hostages soon after he stormed the kosher market Friday, the day police ended two hostage standoffs, one of which involved brothers Cherif and Said Kouachi, the two alleged gunmen in the Wednesday's Charlie Hebdo attack in which 12 people were killed.
The brothers were engaged in a standoff just outside Paris and had taken a woman hostage before being killed by officials. The brothers had previously told authorities that they wanted to "die as martyrs" for Islam. The hostage was released and reported safe by officials.
Police are now frantically looking for Coulibaly's girlfriend, Hayat Boumeddiene, who was described as "dangerous and armed." However, Turkish authorities have told The Associated Press that she could have fled to Syria.
Before his death, Cherif Kouachi told French channel BFM-TV on phone that he was financed by al Qaeda preacher Anwar al Awlaki in Yemen, an international recruiter who was killed in September 2011 in a drone strike.
"I was sent, me, Cherif Kouachi, by Al Qaeda of Yemen. I went over there and it was Anwar al Awlaki who financed me," he said.
Coulibaly also separately called BFM-TV, and said he wanted to defend Palestinians and target Jews. He also said he is linked to Islamic State, or ISIS, and alleged he had jointly planned the attacks with the Kouachi brothers.
The Kouachi brothers were known to the intelligence agencies having tipped off by U.S. intelligence agencies.
French authorities placed Said Kouachi under surveillance from November 2011 to June 2014, and his brother Cherif until the end of 2013.