Frank Ocean Taps Gospel Legend Kim Burrell for New Album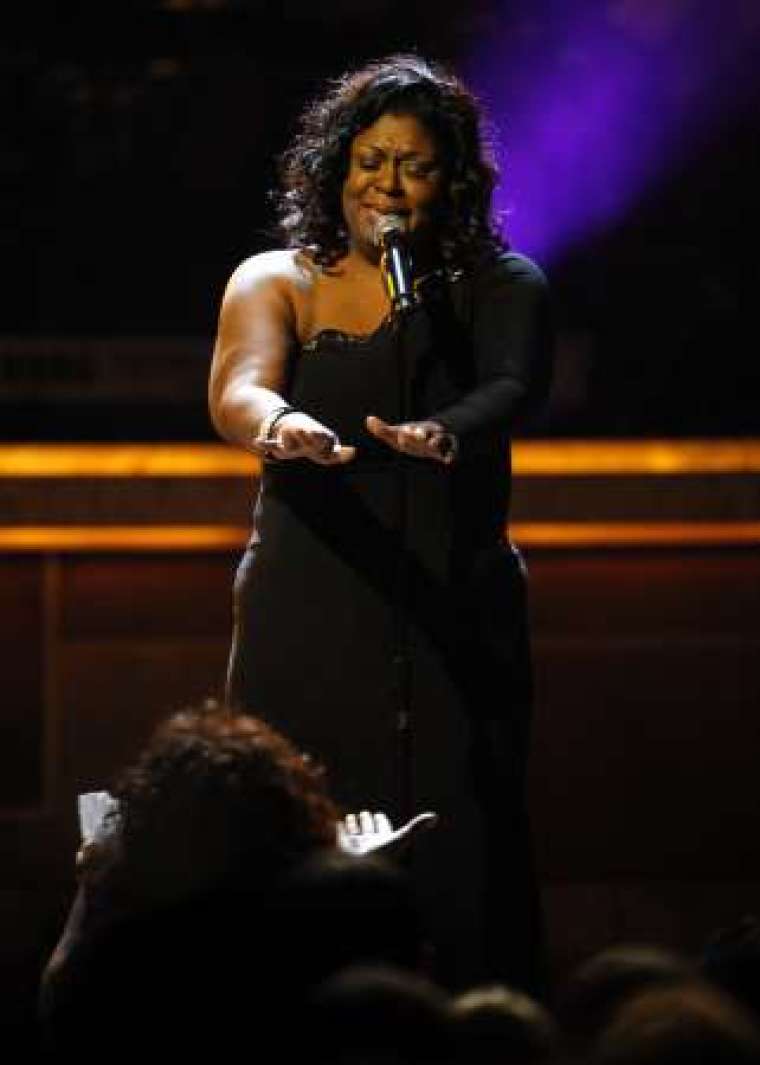 Frank Ocean's latest critically acclaimed record, Blond, features the talents of a gospel music legend he has admired for some time – Kim Burrell.
Ocean's song "Godspeed" features vocals from Burrell, vice president of the International Music Department of the Church of God in Christ. Burrell, who also serves as the senior pastor of The Love & Liberty Fellowship Pentecostal Overcoming Holy Church in Houston, Texas, lent her vocals to the song about bidding farewell to a love interest.
This is not the first time that Burrell, a singer in her own right who has made her mark on the gospel music industry, has worked with a secular music artist. She has collaborated with Stevie Wonder, Missy Elliott, Puff Daddy, and Whitney Houston.
In a 2010 letter shared with Gospel Pundit, Dr. Judith McAllister, the COGIC president of the International Music Department, shared a message from Burrell concerning her work in the secular music industry.
"Unfortunately a lot of people that don't sing gospel, that are involved in the music industry, don't feel welcome in our church circle because they feel condemned or judged. Before they can come over and receive Christ, we've already killed them because of the messages that they've given," Burrell said according to Gospel Pundit. "It's not to say that the messages that they've given are necessarily opposite of what God requires from a saved and Christian life. We understand that, just by the content. It's my understanding that does not exclude them from an opportunity to live with Jesus forever."
While Ocean has not subscribed exclusively to Christian beliefs, the 28-year-old singer, songwriter and composer who opened up about his homosexuality in 2012 was raised in a Christian household.
"My grandmother was a pentecostal evangelical. She brought much of that fire and brimstone back to her household," Ocean wrote in a previous Tumblr post. "... So as you may or may not expect, my mother was, and still is, less than imposing when it comes to a particular system of belief. I was a practicing Catholic for a short time."
Still, the singer revered church singers, including a video of a Burrell church performance in the Tumblr post.
"I never sang or played in the church though, unfortunately. I remember being kind of intimidated by the idea of it actually," he revealed. "Church was the hood Juilliard to me. All the coldest musicians came out of there. The lady in the video (Burrell)…summa cum laude."
As a performer, Burrell has been vocal about her desire to impact people while she is on stage.
"I give them what comes natural in the form of a performer, but my projection is that of a pastor's nature. I want them to 'get it'; I don't want them to just enjoy my voice," Burrell previously told Houston Press earlier this year "My projection and energy is that of the mind-set of a leader, someone who is responsible for them. I know there's a lot to take on, that people are not necessarily signing up to be your member in the middle of your concert but that has changed my perception as an entertainer for the religious community, that when I step onstage, I want them to 'get' the God of the music and not just the sound."