Franklin Graham Blasts NYC Mayor Bill de Blasio's Chick-fil-A Boycott Call as Intolerant Bullying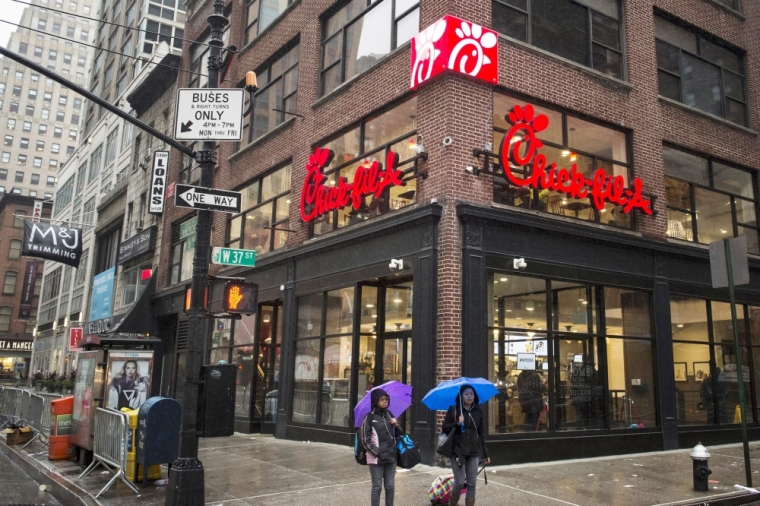 The Rev. Franklin Graham has strongly condemned Mayor Bill de Blasio's call for a boycott of popular fast-food chain Chick-fil-A, which is opening a new location in the New York City borough of Queens, just because its Christian owners believe in the biblical definition of marriage.
"Can you imagine a city where a popular, successful business is singled out and attacked by the mayor who calls for a boycott — all because the business owners let it be known that they operate by Christian principles and believe in God's definition of marriage?" Graham, the president of Samaritan's Purse and Billy Graham Evangelistic Association, wrote on his Facebook page.
"That's exactly what just happened to one of America's most successful businesses. Chick-fil-A has almost 2000 restaurants and sales of more than $6 billion annually. You'd be hard-pressed to find anyone that doesn't like their chicken sandwiches — and their high quality service," Graham adds.
De Blasio is backing openly gay Councilman Danny Dromm who has jurisdiction over the area where the restaurant will be situated and is calling for an all-out boycott of the fast food joint, NY1 News reported.
In response, Chick-fil-A issued a statement: "The Chick-fil-A culture and service tradition in our restaurants is to treat every person with honor, dignity and respect — regardless of their beliefs, race, creed, sexual orientation or gender. We are a restaurant company comprised of 80,000 individuals who represent different backgrounds and beliefs, and we are all focused on offering great food, service and hospitality."
De Blasio also spoke out about his distaste for the chicken chain during a recent unrelated press conference, urging New Yorkers not to support the restaurant. "What the ownership of Chick-fil-A has said is wrong. I'm certainly not going to patronize them and I wouldn't urge any other New Yorker to patronize them."
Graham said he has known the owners of Chick-fil-A, the Cathy family, for many years and has great respect for them. "They just opened a new store in New York and Mayor De Blasio took the gloves off and came after them, calling for a boycott. Doesn't this sound like bullying, intolerance, and discrimination? All because someone won't roll over to the LGBT agenda."
Graham added, "I hope Chick-fil-A has record sales in their New York stores — and tell them how much you appreciate them in the comments below."