Controversy Erupts at Univ. of Nebraska at Kearney Over Chick-fil-A CEO's Support for Traditional Marriage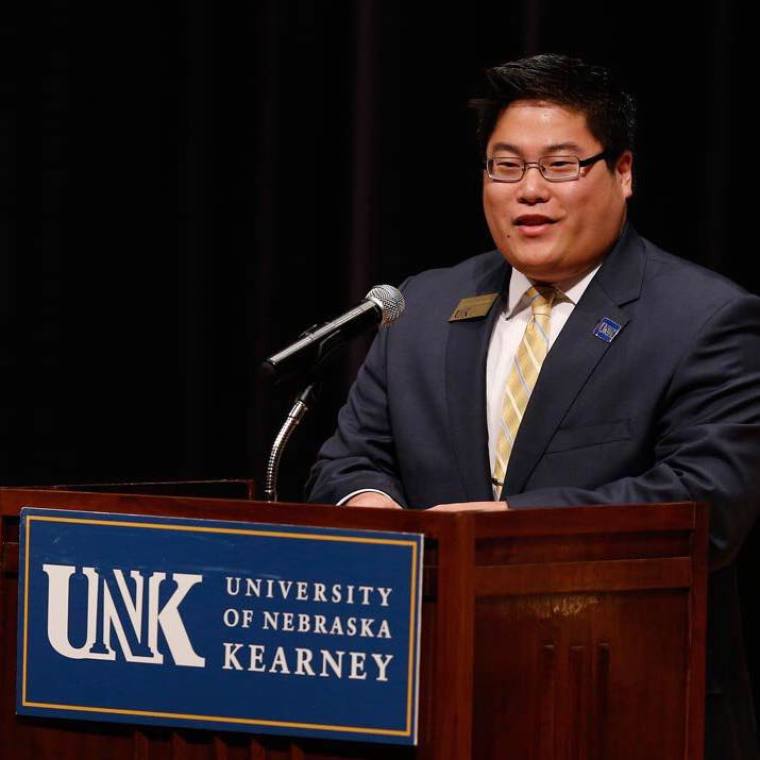 The student government at the University of Nebraska at Kearney has come under fire after an attempt was made to scuttle a strong request by students to get a Chick-fil-A restaurant on campus due to CEO Dan Cathy's support for traditional marriage.
On Jan. 19, UNK student body President Evan Jay Calhoun invited students via a message on his Facebook page to weigh in on plans to renovate the school's student union building through a short survey. The survey included a vote to expand the dining options at the union and Chick-fil-A emerged as the top requested franchise.
More than three weeks later on Feb. 12, however, Calhoun, through another Facebook post, informed students that even though Chick-fil-A was the top requested restaurant in the survey, it would not be in the best interest of the school to seek to get a Chick-fil-A on campus due to the company's values.
"As a follow-up to the Jan. 19 survey of students about preferences for new dining options in the Nebraskan Student Union, we decided, after much consideration, to poll students again. Of the options presented for your initial feedback, Chick-fil-A received the most responses. The next top choices were Panda Express, IHOP, and A&W," wrote Calhoun.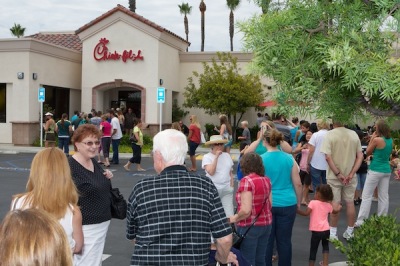 "When we learned more about Chick-fil-A and its corporate values and discriminatory policies, and after hearing these concerns raised by a section of our student body, we concluded that these corporate values are not aligned with our values as a student body, and it is not in the best interest of our UNK community to pursue Chick-fil-A right now," he added.
He then suggested another chicken restaurant called Raising Cane's as a replacement but not everyone took the decision quietly.
The Daily Wire reports that Trevor Wiegert, a third-year UNK student and campus chancellor's ambassador wrote a strong letter to the UNK student senate decrying the push to exclude Chick-fil-A.
"I think it is ridiculous and appalling that this is a situation we are faced with as a campus and student body, due to the preconceived notions of a very small minority. This is a country that was built and has thrived on the notion of free speech. Taking a man's opinion on his belief in the traditional family and construing it to supposedly encompass his entire company's corporate values and discriminatory policies in order to feel 'safe' or like you're not being 'persecuted' is simply asinine," wrote Wiegert.
Another UNK student, Aaron Ohri, wrote: "Your email on why Chick-fil-A does not 'Align with our student body values,' and that this is why it cannot be a restaurant on this campus, is a complete and total slap in the face to many of us on this campus who believe that Chick-fil-A is not wrong in what they believe. I understand that a Christian lifestlye [sic] in this day and society is completely 'Disrespectful' but please do not ever again send me an email speaking for the 'whole student body' when you do not have a clue what most of us actually think."
A release from the UNK on Monday said while several meetings and other discussions have been held about the values of the top student-preferred Chick-fil-A restaurant an official decision has not yet been made on the matter and shot down reports that Chick-fil-A was "banned."
"No decision about preferences to be presented to administration or food service contractors has been made, and no restaurant has been selected or 'banned,'" said the release.
"University of Nebraska at Kearney administration today announced it is moving forward with student-identified restaurants and beginning preliminary negotiations with those interested in locating in the Nebraskan Student Union," it continued before highlighting that Chick-fil-A is still being pursued as a dining option.
"Those moving forward will be Chick-fil-A, Raising Canes, Panda Express, IHOP, A&W, sbarro, and Johnny Rockets. These restaurants are allowed in the Union under the university's agreement with its food services contractor Chartwells, and were preferred by students," it said.
Student government, said the University, will be kept informed of the business-viability determination and negotiation process.
"There has been a lot of dialogue and discussion about restaurants and options over the past weeks, along with a lot of emotional debate, much of which is outside the realm of the intent of the polling," said Kelly Bartling, UNK assistant vice chancellor for communication and community relations.
"The primary consideration, after obtaining student feedback, is to look at the business end: market potential and needs for these corporations, renovation costs, and ultimately what is feasible financially. This is what the administration is doing now."