Franklin Graham Calls on Christians to Join Him in Praying for the Democratic National Convention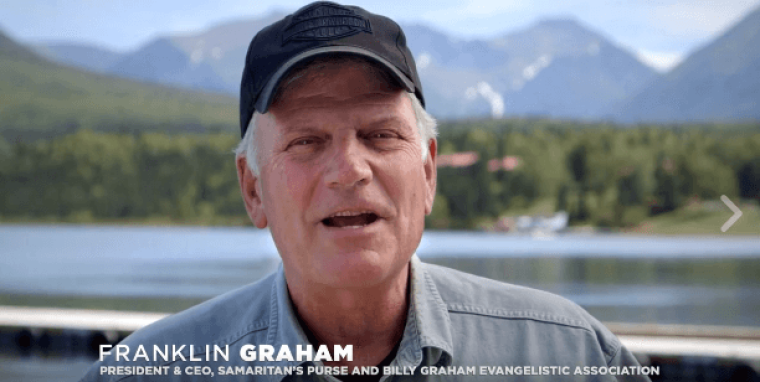 Even though Franklin Graham has conservative convictions, that isn't stopping the influential evangelist from praying for Democratic leaders.
Graham announced on Facebook that ahead of the Democratic National Convention on Monday, he will be leading an online prayer at 2 p.m., just as he did before the first night of the Republican convention.
In a series of posts this month about the two conventions, Graham urged followers to pray along with him.
"Join me in continuing to pray for all the candidates on the 2016 ballot," he wrote. "We prayed for the GOP Convention, our leaders, and the nation this past Monday and I will do it again this coming Monday, July 25 at 2 p.m. EDT just before the opening of the Democratic National Convention."
Graham said that over 50,000 people had joined him to pray before the GOP Convention in Cleveland, Ohio, and asked that they unite again to pray for those who will be meeting in Philadelphia, Pennsylvania, for the DNC Convention.
"Will you join me to pray from wherever you are — on your phone or your laptop? And share this with others who will pray."
The Samaritan's Purse CEO has said he believes that if America prays God will touch the hearts of its politicians so that they listen to Him.
In a separate Facebook post, Graham wrote, "One thing's for sure — our politicians and this country need our prayers. Prayer can make a difference, so please join me on Monday — and share this with others who will pray!
He then quoted Zechariah 4:6: "'Not by might nor by power, but by My Spirit, saith the Lord of hosts.'"
The Christian Post previously reported that Graham has been busy criss-crossing the nation as part of his "Decision America" prayer rally tour, which he says has so far reached more than 150,000 people in over 35 states. It has cost the BGEA $10 million thus far, according to the The Kansas City Star.
Feeling that America has become a "godless nation," Graham hopes to use his faith-based influence to engage the nation in prayer and bring it closer to God.