Franklin Graham Decries Chicago's 'Grim Milestone' of 546 Murders in 9 Months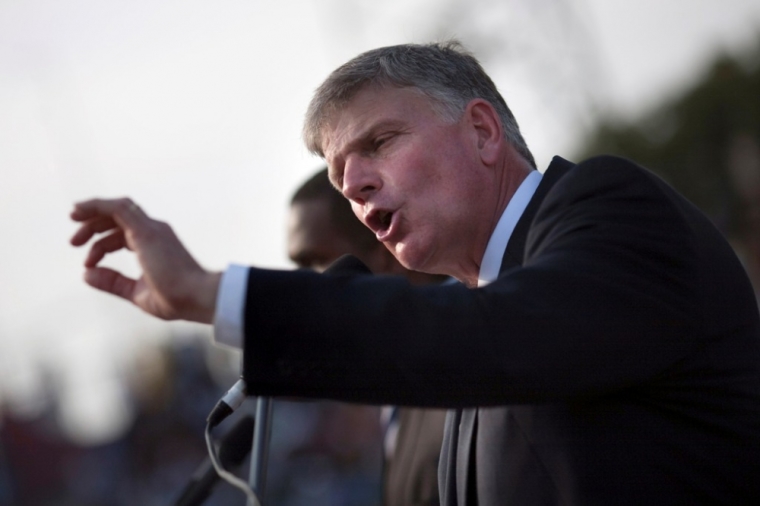 The Rev. Franklin Graham has decried Chicago's homicide rate of over 500 people killed this year alone as a "grim milestone."
In a Facebook message posted on Wednesday, the head of Samaritan's Purse and Billy Graham Evangelistic Association reflected on the nearly 3,000 shootings that have resulted in 546 deaths this year, as reported by the Chicago Tribune and other local and national news outlets.
"This is a grim milestone. So far in 2016, more than 500 homicides have been committed in the city of Chicago. Ninety people were murdered just in August alone. One of them was a cousin of NBA star Dwyane Wade," wrote Graham.
"Every life lost is a tragedy. Chicago Police Department Superintendent Eddie Johnson said, 'It's not a police issue, it's a society issue … people without hope do these kinds of things.' He's hit on a key truth here — people need hope."
Graham went on to emphasize in his Facebook post that the "true source of hope is Jesus Christ."
"He alone can forgive sin, heal hearts, and transform lives, making us new. The Bible tells us, 'The heart is deceitful above all things, and desperately wicked,' (Jeremiah 17:9)," he continued.
"Pray for all those affected by this tragedy in Chicago, and pray for their city's law enforcement, that God would protect them as they serve."
Within a day of being posted on the social media site, Graham's comments on Chicago's staggaring homicide rate, which is higher than Los Angeles and New York City combined, received around 17,000 likes and more than 9,500 shares.
The spike in homicides is said to have not been this high since the 1990s and included 13 fatal shootings over Labor Day Weekend alone, according to NBC News. The "vast majority" of these homicides were taking place in the poorer neighborhoods "where unemployment is rife and where rival gangs fight over turf and control of the drug trade."