Franklin Graham Slams Democrat's Gun-Control Sit-In: Why No Sit-Ins to Ban Alcohol?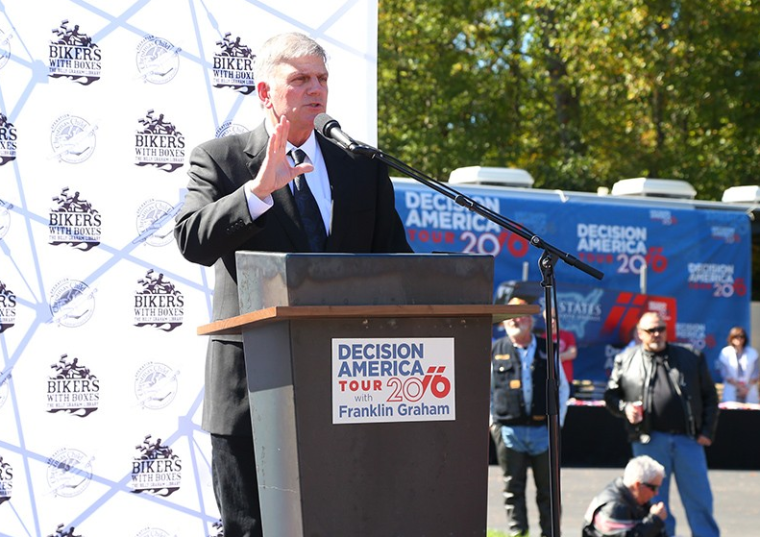 Evangelical preacher the Rev. Franklin Graham has slammed the sit-in by House Democrats on Wednesday night protesting against the lack of movement on gun-control bills, asking why politicians are not taking such measures to ban alcohol and vehicle-related deaths.
CNN reported that the sit-in continued on Thursday with no signs of letting up, with close to 20 Democrats, including House Minority leader Nancy Pelosi, insisting that they will continue protesting until their Republican colleagues vote on gun-control measures.
"I am tired, I am cold, and I am hungry. Let me remind everyone watching how privileged I am to be tired, cold, and hungry," Florida Rep. Ted Deutch said during the sit-in. "These are feelings that I am privileged to have because so many will never feel that again," he added, referring to victims of gun violence.
Graham responded to the situation on his Facebook page by writing:
"Do they think this is the 1960's? The President, along with many Democratic leaders, believe the problem in the world is with guns. The Bible says, 'The heart is deceitful above all things, and desperately wicked: who can know it?' (Jeremiah 17:9). That is so true. It takes a human being to pick up a gun and pull the trigger."
He continued: "More people are killed with knives annually in the United States than with assault rifles. More people are killed by drunk drivers annually in America than with all the guns. But you don't see them having a sit-in to ban alcohol!"
Statistics released by the FBI last year showed that 1,567 people were killed in America by knives in 2014, while only 248 deaths were linked to assault riles. Motor vehicle deaths are substantially higher than both, with 2013 CDC figures noting that 33,804 people died that year in car crash-related incidents.
Graham added:
"The hypocrisy of our leadership never ceases to amaze me. Our government has become so dysfunctional. The only hope for America is God."
CBS News noted that the political divide at the House of Representatives has brought "pandemonium," with neither side willing to back down. Democrats reportedly are not pushing for major new legislation, but are hoping for a vote on a measure that would prevent people on no-fly lists from being able to purchase guns.
"I am afraid that the Republicans are going to try and sneak away in the dark of night," Pelosi said in further comments. "We are tired of moments of silence that only lead to other moments of silence. We want action, we want a vote. We want to protect the American people."
House Speaker Paul Ryan said that he was not going to be moved by the spectacle, however.
"I would tell you, this is nothing more than a publicity stunt," Ryan said. "They know we will not bring a bill that takes away a person's constitutionally guaranteed rights without due process."