Franklin Graham on 'Facing Darkness': Christians Must Run Toward the Suffering, Not Away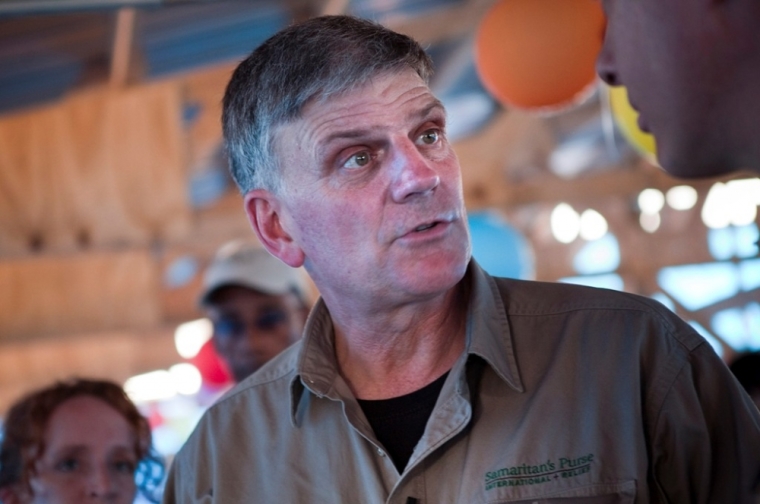 Franklin Graham, executive producer of the film "Facing Darkness," says his team ran to help West African countries when Ebola struck because that's what Jesus would have done.
"Facing Darkness" will be shown in select theaters nationwide for one night only on March 30 and tells the true story of two American medical mission workers who contracted the deadly Ebola virus in Liberia and the race against time to transport them to the United States for life-saving treatment.
Graham, president of Samaritan's Purse, says Ebola garnered international attention during the time medical missionaries Dr. Kent Brantly and nurse Nancy Writebol were in Liberia treating patients who had the virus when they became infected.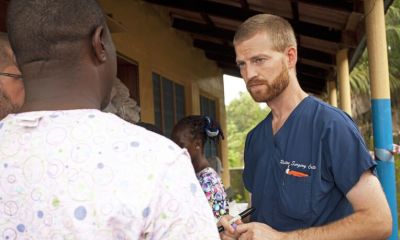 When asked why Samaritan's Purse mission teams run toward tragedy while others run away in fear, Graham explained that Jesus also ran toward problems, so his nonprofit organization will do the same.
"You know, the Lord Jesus Christ did not run away from trouble, He came to this Earth for a reason and that was to take our sins on the cross," Graham said in an interview with The Christian Post. He left Heaven and He knew that He was going to suffer and was going to die. He shed His blood on the cross and didn't shy away, He didn't run."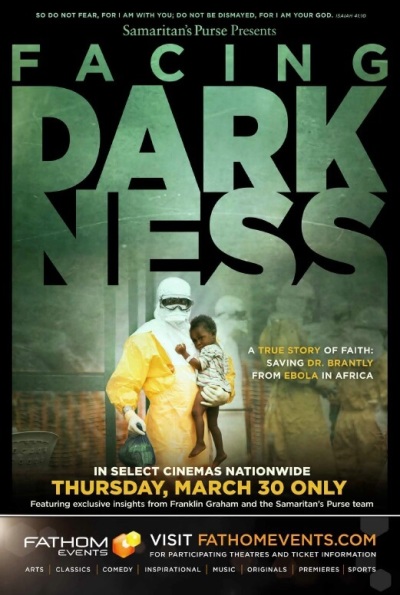 The evangelist went on to share the Good News — that Jesus came and willingly took the sins of the world and went to the cross and died in place of everyone and on the third day God raised His son to life.
"For me, as a Christian, I want to use Jesus Christ as my example. When trouble comes, we don't run away but we run to the trouble. And that's what we do at Samaritan's Purse this is who we are, it's our DNA! We get it from modeling what our Lord Jesus Christ did when He came from Heaven to this Earth to take our sins. He ran to our problems and He didn't run away from them."
The Ebola outbreak first surfaced in March 2014 and infected more than 28,000 people in Liberia, Guinea, and Sierra Leone. Brantly and Writebol were working at ELWA Hospital in Monrovia, Liberia, during the outbreak.
By June 2014, the Ebola epidemic was a constant topic on mainstream news outlets worldwide and it was the bravery of the missionaries that helped raise awareness about the deadly virus, which the film chronicles.
"I hope this film will be an encouragement to people around the world that there is a God, that He does love us, that He does care for us, and He is concerned about our circumstances. He wants to make a difference in our circumstances if we let Him and trust Him," Graham stressed.
The North Carolina native is excited to share God's faithfulness through "Facing Darkness," and says it's a film everyone who sees it will be impacted by.
"I hope people go watch it because it can make a huge impact not only on your life but on your family as well. It's a testimony to God and we give God the glory throughout this," Graham said.
Samaritan's Purse was behind a massive public health education program that reached 1.5 million people to help stop the spread of the virus.
After suffering the loss of 11,000 people who died from the virus, Liberia has since been declared Ebola free.
"Facing Darkness" not only tells the story of saving Brantly and Writebol, it also shows what happens when people choose compassion over fear in service to others.
The Arthur Rasco film will premiere in select movie theaters for one night through Fathom Events on March 30. "Facing Darkness" has already received an Award of Excellence from the Accolade Global Film Competition.
For more information about the film, click here.