Franklin Graham: Hillary Clinton Playing Blame Game for Loss to Trump
Everyone Is Responsible for Their Own Actions Before God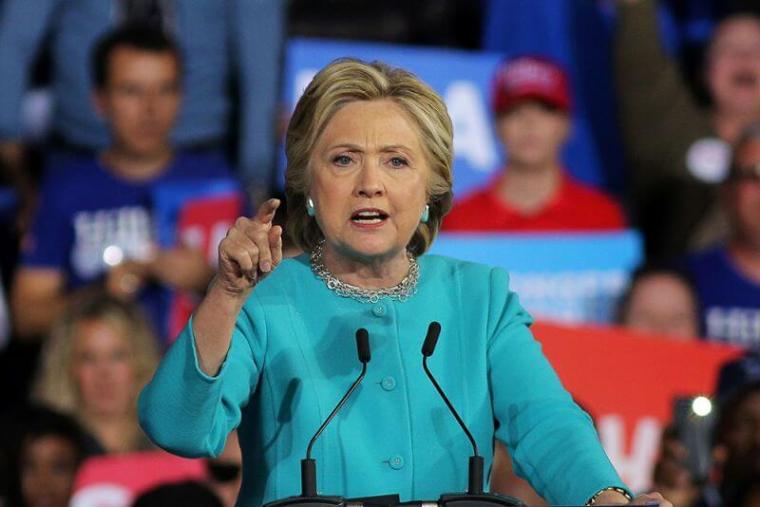 Evangelical leader the Rev. Franklin Graham has said that although some people are playing the "election blame game," such as defeated Democratic nominee Hillary Clinton blaming FBI director James Comey for her loss, everyone will have to be accountable for themselves when they face God one day.
"We have major finger-pointing going on from both parties, Republican and Democrat. Hillary Clinton blames the FBI director. Some are blaming the third party voters. It's easy to say it's someone else's fault or blame circumstances," Graham wrote on Facebook Monday, linking to an article in The New York Times that elaborates on Clinton's issues with Comey.
The article noted that Clinton held a conference call with donors last week following her loss to President-elect Donald Trump, where she said Comey's decision to announce the FBI reopening its investigation into her use of a private unsecured email server that stored classified government intelligence information was a prime factor in her loss.
"There are lots of reasons why an election like this is not successful," Clinton said, according to one donor. "Our analysis is that Comey's letter raising doubts that were groundless, baseless, proven to be, stopped our momentum."
Clinton suggested that the controversy surrounding the FBI's letter, even when the agency maintained that the Democratic nominee should not face any charges, led to her losing her lead in key battleground states, which delivered the victory for Trump.
Graham, who actively encouraged Christians around the country to vote and remain engaged in the nation's political process, said that when people stand before God one day, the time for finger-pointing will come to an end.
"Every human being will have to take responsibility for their own actions and decisions. God loves us, and has given us a way to have forgiveness of our sins so that we can stand before Him forgiven and cleansed," he wrote.
"If we are willing to trust His Son Jesus Christ as our Lord and Savior by faith, He will forgive our sins and heal our broken hearts."
Last week, Graham said pundits and election analysts who were trying to figure out how Trump pulled off the upset victory were failing to understand the hand of God at work.
"Did God show up? In watching the news after the election, the secular media keep asking 'How did this happen?' 'What went wrong?' 'How did we miss this?'" the president of Samaritan's Purse and the Billy Graham Evangelistic Association said in a post on his Facebook page.
"Some are in shock. Political pundits are stunned. Many thought the Trump/Pence ticket didn't have a chance. None of them understand the God-factor."
Graham has also shared his prayers for Trump and Vice President-elect Mike Pence, calling on Trump to "surround himself with godly men and women to help advise and counsel him as he leads the nation."