Franklin Graham on Joe Biden Performing Gay Marriage: Nation Celebrates What God Says Is Sin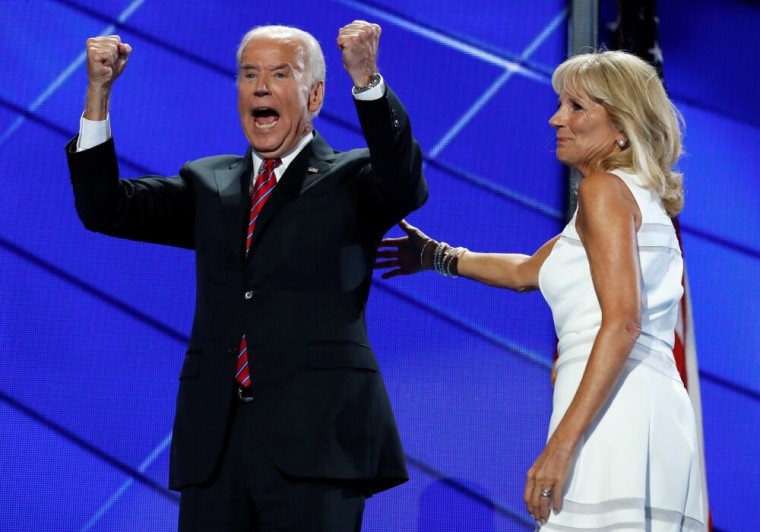 Vice President Joe Biden presided over a gay marriage Tuesday and the Rev. Franklin Graham wasted no time condemning the marriage and the VP's participation.
The nuptials between two White House aides, Brian Mosteller, director of Oval Office operations, and Joe Mahshie, trip coordinator for the first lady, took place at the vice president's residence located at the U.S. Naval Observatory, according to Fox News.
Rev. Graham took to Facebook Wednesday to criticize the vice president.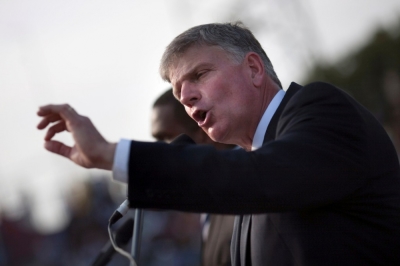 "Another first for America that we should not be proud of — the vice president of the United States presiding over a same-sex wedding," Graham wrote.
The Samaritan's Purse CEO chided the vice president for obtaining a temporary license from the District in order to perform the service and said that even though America has legalized gay marriage it is still not right in the eyes of God.
"He [God] is clear in His Word that marriage is between a man and a woman and that homosexuality is wrong."
Graham warned that the nation will face consequences for its actions. "Sadly, as a nation we have a reputation for celebrating what God has defined as sin, and there will be a price to pay."
The preacher quoted the Bible as evidence of his claims. "Woe to the sinful nation, a people whose guilt is great, a brood of evildoers … given to corruption! They have forsaken the LORD; they have spurned the Holy One of Israel and turned their backs on him" (Isaiah 1:4).
The Reverend used the marriage as an example of why he has been traveling the country on his Decision America Tour, which is a series of events for the purpose of praying for the nation.
"This is why I'm going to eight more state capitols this month to pray for our nation," Graham wrote on Facebook. "Will you come out and stand with me in prayer at the Decision America Tour prayer rally in your state? And if you can't come, will you pray anyway? ... Share this and spread the word."
According to Graham, the tour has so far reached more than 150,000 people in over 30 states, The Christian Post reported in July. The tour has cost the Billy Graham Evangelistic Association $10 million thus far, according to a March report from The Kansas City Star.