Did Joe Biden's 1992 Comments on Supreme Court Nominees Show Democrat Hypocrisy?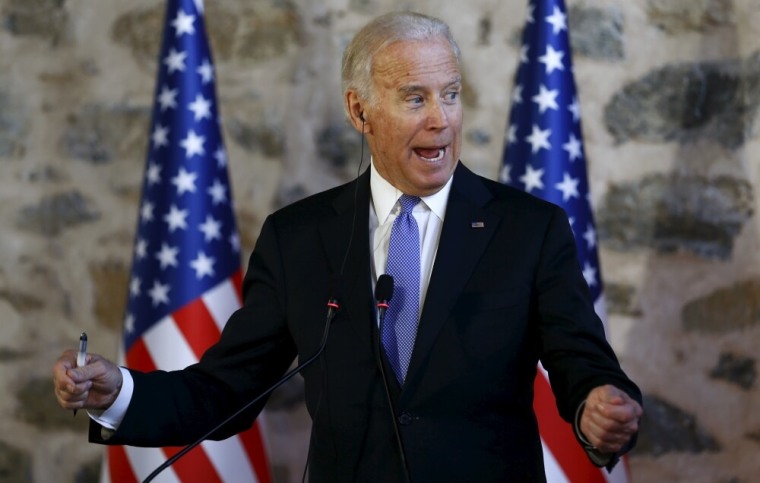 Recently resurfaced video from 1992 showed Vice President Joe Biden saying that he opposes all presidential nominees to the U.S. Supreme Court during an election year. Democrats dismissed the quotes as insignificant and taken out of context.
Since the death of Supreme Court Justice Antonin Scalia on Feb. 13, debate has occurred over whether or not President Barack Obama should nominate someone to replace him or if the decision should be delayed until after the presidential election.
Earlier this week, C-SPAN released a video from 1992 when then-Senator Biden seemed to declare that a president should not get to appoint Supreme Court justices during an election year.
"It is my view that if a Supreme Court justice resigns tomorrow or within the next several weeks or resigns at the end of summer, President [George H. W.] Bush should consider following the practice of a majority of his predecessors and not, and not name a nominee until after the November election is completed," stated Biden in the video.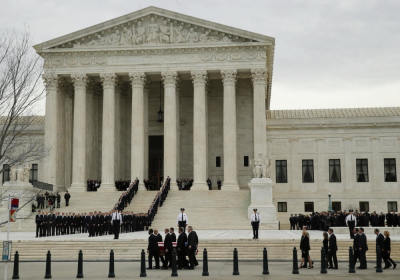 "It is my view that if the president goes the way of Presidents Fillmore and Johnson and presses an election year nomination, the Senate Judiciary Committee should seriously consider not scheduling confirmation hearings on the nomination."
Those opposed to President Obama nominating a new justice were quick to note the Biden video, citing it along with Obama's own history of filibustering former President George W. Bush's judicial nominees as proof of hypocrisy.
An Obama spokesperson dismissed the video, saying, "We can spend a lot of time throwing quotes back and forth."
Sen. Chuck Schumer, D-N.Y., similarly argued that Biden's previous remarks "amount to nothing."
The liberal blog Think Progress and others have countered, arguing that Biden's 1992 remarks were misquoted, lacking the full context of his address.
"Rather than urging his colleagues to deny Bush's potential nominee a hearing, Biden was bemoaning the politicization of the confirmation process — hence his suggestion of not holding a hearing in the heat of a presidential election — and what he saw as Bush's refusal to properly consult with the Senate in selecting a nominee," argued Igor Volsky of Think Progress.
"In fact, just 10 minutes after calling for temporary inaction on Bush's candidate, Biden actually promised to consider a moderate Supreme Court nominee."
To buttress his claims, Volsky linked to a YouTube video showing additional content from the 1992 Biden in which he expressed an openness to holding hearings, as long as President Bush nominates less conservative judges.
"I believe that so long as the public continues to split its confidence between the branches, compromise is the responsible course both for the White House and for the Senate," said Biden.
"Therefore I stand by my position, Mr. President, if the President consults and cooperates with the Senate or moderates his selections absent consultation, then his nominees may enjoy my support as did Justices [Anthony] Kennedy and [David] Souter."
In an analysis of the arguments surrounding the debate over nominations during an election year, Timothy B. Lee of vox.com argued that both parties were responsible for delay tactics in recent years.
"During George W. Bush's presidency, Democrats dragged their feet on his judicial nominees in the hopes that the next president would be a Democrat," wrote Lee last week.
"During the Obama years, Republicans have dragged their feet on his nominations for the same reason. Even when they were in the minority, opposition parties have used the filibuster to slow the confirmation process."