Franklin Graham Moves World Persecution Summit Out of Russia Over New Bans on Evangelism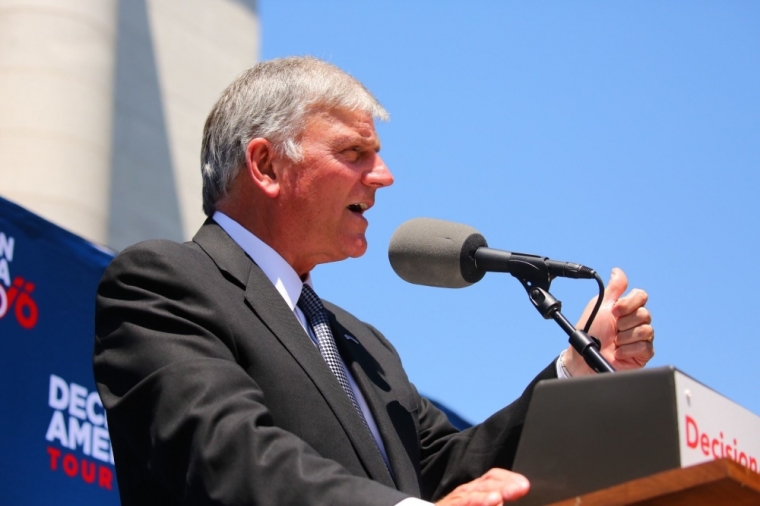 Leading evangelist Franklin Graham announced that the Billy Graham Evangelistic Association will no longer host the "first-of-its-kind" World Summit in Defense of Persecuted Christians in Moscow following Russia's passing of new laws that severely restrict religious liberties.
In March, Graham announced that the international persecution summit was going to be held in Moscow between October 28-30 because "no church in modern history has suffered more than the church in Russia." Additionally, the conference was to be co-organized by the Russian Orthodox Church.
Last month, Russian president Vladimir Putin signed so-called anti-terrorism bills into law that infringes on the rights of missionaries and evangelists.
Among other things, the measures ban evangelism outside of churches, ban missionary activities in residential neighborhoods and requires Christians to obtain authorization in order to share their faith with others, even on the internet. As a result of these new laws, Churches could face over $15,000 in fines if they are caught in violation.
In response to the laws, the decision has been made to move the World Summit out of Moscow to Washington D.C. The summit will now be held on May 10-13, 2017.
"We were looking forward to this significant event being held in Russia because no one knows modern Christian persecution better than the church that suffered under communist rule," Graham wrote on his Facebook page on Tuesday. "However, just a few weeks ago Russia passed a law that severely limits Christians' freedoms."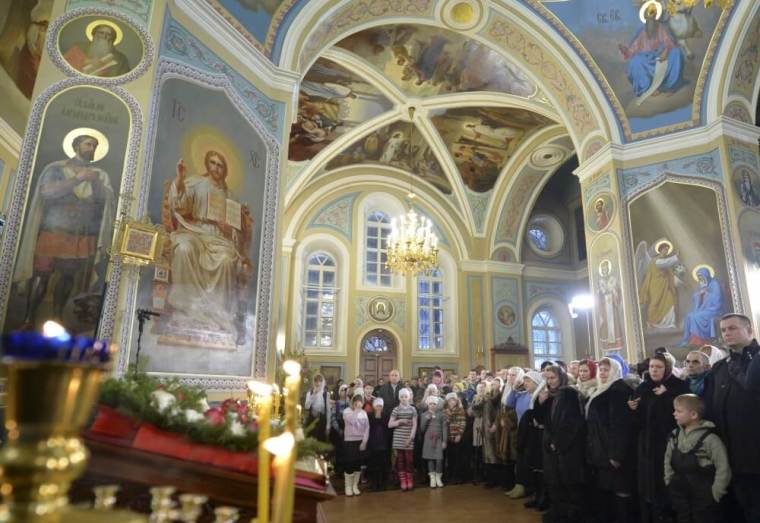 "It seems that every week we learn of another example from a part of the globe that shows how critically we need to have this World Summit in Defense of Persecuted Christians," he continued.
The conference will feature hundreds of Christian leaders, human rights advocates and Christians with first-hand stories of persecution. According to Graham, they will "come together to address the atrocities being done to those who profess the Name of Jesus Christ."
"As our team continues to prepare for this historic event, please join me in praying for our brothers and sisters in the Lord who are being persecuted for their faith," Graham concluded in his Facebook post.
As radical Muslim extremists are a major factor behind much of the persecution facing many Christians around the globe, Graham also took to Facebook earlier this week to criticize Pope Francis for suggesting after a French priest was killed by Islamic State-affiliated radicals that although the "world is at war," the war is not a war of religion.
"I agree that the world is at war — but I disagree that it's not a war of religion. It is most certainly a war of religion. Religion is behind the violence and jihad we're seeing in Europe, the Middle East, Asia, and here in this country," Graham wrote on Sunday. "It's a religion that calls for the extermination of 'infidels' outside their faith, specifically Jews and Christians. It's a religion that calls on its soldiers to shout 'Allahu Akbar' ('God is Great' in Arabic) as they behead, rape, and murder in the name of Islam. Radical Islamists are following the teachings of the Quran. We should call it what it is."