Franklin Graham Says Saeed Abedini's Wife Feels Abandoned by US Gov't; Notes President Obama's Silence
Franklin Graham issued a statement Thursday announcing that Sept. 26 will mark one year that Pastor Saeed Abedini has been imprisoned in Iran for being a believer in Jesus Christ. He said Abedini's wife, Naghmeh, continues to hear reports that her husband is being beaten and tortured; and she feels abandoned by the U.S. government, as President Obama continues to remain silent on the issue.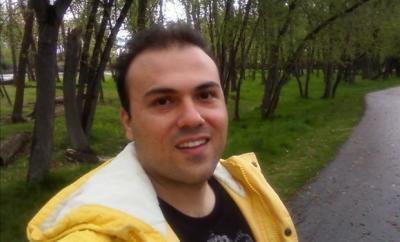 Graham, president and CEO of the Billy Graham Evangelistic Association and Samaritan's Purse, said Naghmeh worries that she and her two young children may never see Saeed again.
"She's also discouraged by the fact that our own government seems to have abandoned them. President Obama has been silent on the issue as an American Christian endures the horrors of Evin Prison," he said.
Graham added that Saeed has been in prison for more than 300 days, serving an eight-year sentence, because the Iranian government claimed the American pastor was endangering national security. "But Pastor Saeed's family and attorneys say that in reality, he was sent to prison for one simple reason—because he is a Christian."
He continued: "Pastor Saeed was in Iran trying to help children. With the permission of Iran's government, he was working to build an orphanage. But his humanitarian mission led to an arrest on bogus charges and nearly a year of inhumane treatment simply because he loves Jesus Christ."
Noting his appreciation for Secretary of State John Kerry who called for Saeed's release six months after his arrest, Graham said that since that time, the government appears not to be doing enough to put pressure on Iran to release the U.S. citizen and pastor.
"Religious intolerance continues to threaten the lives of Christians in Iran—even when those Christians are Americans," Graham continued. "Many in the international community are expressing outrage over this blatant example of religious intolerance. I ask that our government do the same and demand that Saeed be released and allowed to return home to his wife and family in the U.S.
Graham is also asking people to pray for Saeed and his family; and for church congregations to show their support for the Iranian-born pastor at SaveSaeed.org.