Franklin Graham Shares Valuable Lesson Taught by Mother Ruth About Smoking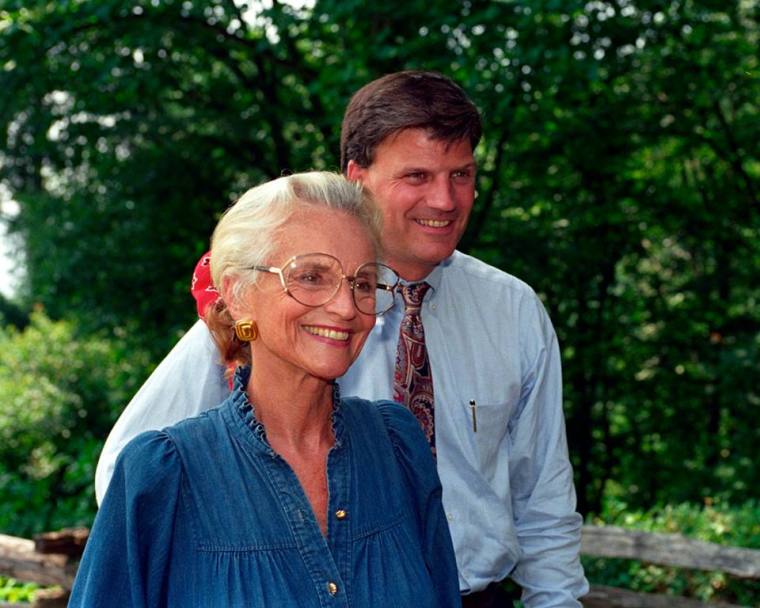 While millions throughout the country celebrated their mothers this past Mother's Day with flowers and postcards, evangelist Franklin Graham took to social media to share a valuable lesson that his mother, the late Ruth Graham, taught him when he picked up the habit of smoking.
In a long Facebook post along with photos of Graham and his mother, as well as a picture of the entire Graham family, the president of the Billy Graham Evangelistic Association shared a dear memory he had of his mother trying to teach him a lesson.
See the post in its entirety below.
"I have lots of great memories of my mother — she was tough and had a wonderful sense of humor. I always knew she loved me, and I thank God for her. She and my father Billy Graham taught me that a personal relationship with Jesus Christ was the most important thing in life.
I remember at one time when I was a boy there were men working on our house. Back in those days, most of the workmen smoked. They looked so cool to me, and I wanted to be like them. I'd go around and pick up the cigarette butts they had thrown down and light them up. My mother was horrified and thought she would put an end to that. She asked one of the workmen to buy her a whole new pack of cigarettes. She sat me down in front of the fireplace and had me smoke them in the hopes that I would never touch cigarettes again. It didn't take long until I had to go and throw up — but I was stubborn, so I came back for more! Mama was right to try to teach me a lesson about this unhealthy habit, and I wish I had listened. Later I smoked more, and I was 22 years old before the Lord delivered me from the addiction of nicotine.
One of the verses she had me memorize was Proverbs 1:10 which says, "My son, if sinners entice thee, consent thou not." I'll never forget her personal translation of this: "If bad boys try to get you to do bad things —Say No!" My wife Jane Austin and I taught our children the same thing!"
Like Franklin, the legendary Billy Graham always esteemed his wife, Ruth, for the wisdom and guidance she gave him as well. In an article titled, Ruth Bell Graham "A Life Well Lived," featured in Decision magazine in 2007, Anne Graham Lotz, the Grahams' second daughter, spoke of her mother's and father's relationship. Recalling that at first her father had a hard time accepting advice from his outspoken wife, but he then grew to value her opinion.
"My daddy didn't have to seek my mother's advice to get it. I remember a time she [told] about him fussing at her because he just didn't want her opinion. He does not like opinionated women, and he [had] a house full of them. It takes awhile for a man who's been living independently to take on his partner and consult her. I think in some of those stories Daddy was just learning to be a husband. … Today he would not only consult her opinion, he would respect it and honor it and listen to her," Anne said.
Ruth was born on June 10, 1920 and went to be with the Lord on June 14, 2007 but her legacy lives on through her family.