Franklin Graham Slams Snoop Dogg for Promoting Hate, Killing Donald Trump Clown in Video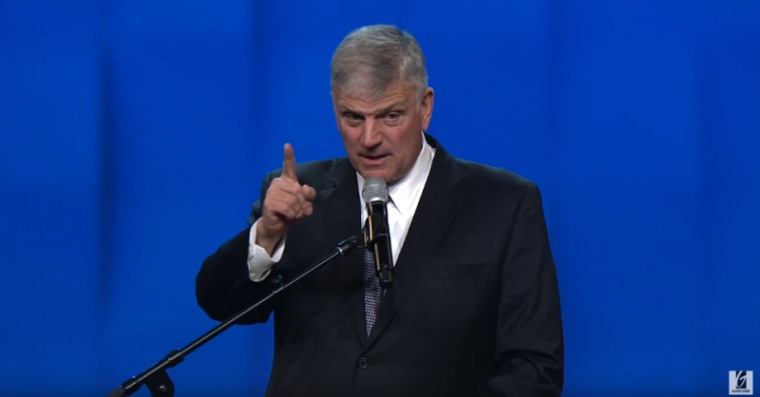 Well-known evangelist Franklin Graham denounced a new politically-driven music video in which rapper Snoop Dogg shoots a clown dressed as President Donald Trump.
"How low can we go? We've had so many problems in this country between law enforcement and minority communities, we should be looking for ways to unite and bring people together," Graham wrote on Facebook Wednesday. "Snoop Dogg recently released a video with vulgar lyrics that not only portrays a police officer pulling someone over and shooting them, but also includes Snoop Dogg shooting a clown made to represent President Donald J. Trump. The kind of violence that some in our entertainment industry are manufacturing for consumption by the youth of America is dangerous. Rather than promoting positive messages, they're promoting hate, violence, and unrest."
In the video which is a remixed version of the song "Lavender," by Canadian group BADBADNOTGOOD, popular emcee Snoop Dogg raps about police brutality by showcasing a world inhabited by clowns.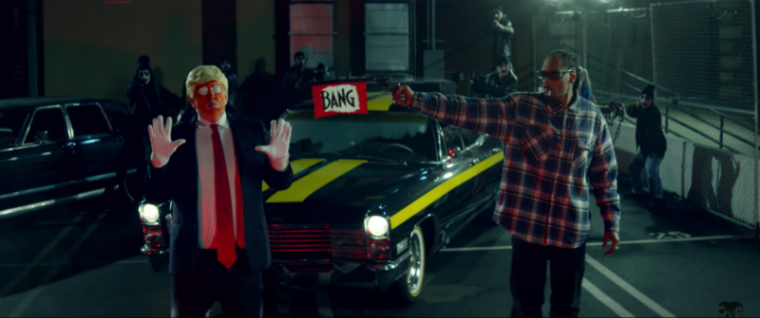 "This is the final call," he says before pointing a gun at a clown smoking a cigarette and dressed as the 45th U.S. president, Trump. Snoop pulls the trigger of the toy gun and a flag that says "bang" shoots out of it pointing at the clown's head.
As the video progresses, the clown dressed as Trump is wrapped in metal chains.
Trump addressed the controversial music video on Twitter and pointed out that the California hip hop artist would have never gotten away with that had it been Barack Obama in the video instead of him.
"Can you imagine what the outcry would be if Snoop Dogg, failing career and all, had aimed and fired the gun at President Obama? Jail time," Trump tweeted Wednesday morning.
The video now has over 4.8 million views.
The president and CEO of the Billy Graham Evangelistic Association and Samaritan's Purse has always been passionate about the promoting life to the next generation. During elections, Graham encouraged Christians and millennials to "hold their nose" and vote for the then Republican presidential candidate Trump.
"We do not live in a perfect world, the political world is not perfect but we are citizens of the United States. So for the millennials that are listening, you've got an opportunity to change the future of your country, and that is by voting," Franklin told The Christian Post. "This isn't difficult to figure out if you are a Christian. There's really very few choices here because the Republican party has a platform where they support life, the unborn; they're very clear on these issues."