Franklin Graham Travels to Moscow for Meeting on Christian Persecution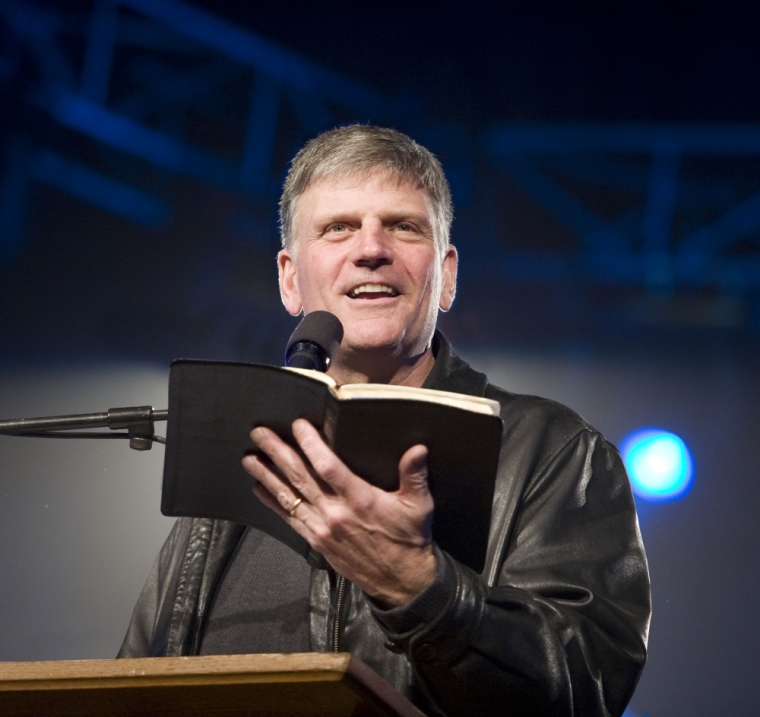 Evangelical preacher the Rev. Franklin Graham met with Russian Orthodox leader Patriarch Kirill of Moscow earlier this week, where the two discussed issues pertaining to gay marriage, the secularization in the West, and Christian persecution.
"We discussed the persecution of the church worldwide, especially in countries like Syria, and the need to protect Christians. We discussed the refugee crisis and how the church can help these people who are fleeing for their lives," Graham said about the meeting on his Facebook page on Wednesday.
"And we talked about the need to reach a younger generation brought up in secular schools surrounded by a secular culture who know nothing of God and His love for them. I appreciate Patriarch Kirill's very clear moral voice on issues of marriage, family, and the sanctity of life," he added.
A press release from the Russian Orthodox Church noted that Graham has visited Moscow many times.
Kirill said there was strong moral agreement between his Church and the Evangelistic Association, which Franklin Graham now leads.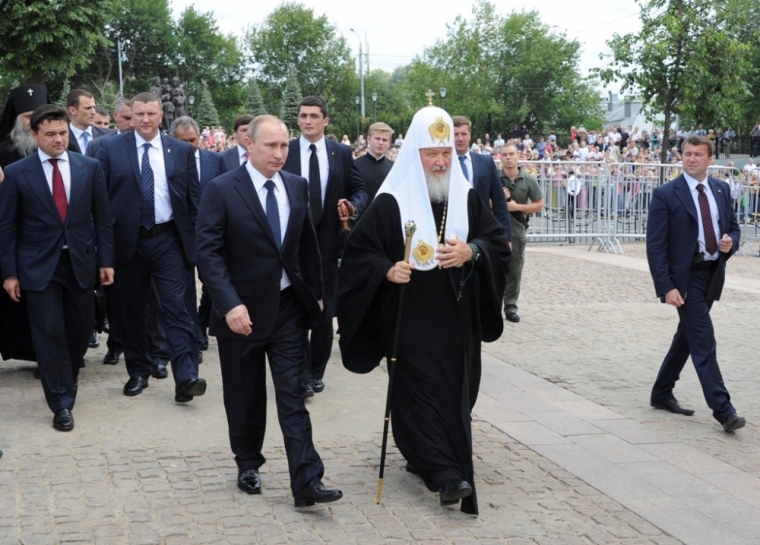 Kirill added that the West has gone through "radical changes" in the past few years, with the acceptance of gay marriage and the growing rejection of religion in society. But he praised American Evangelicals for standing up for conservative principles.
"This gives us a sign of hope: there are people among Western Christians akin to us in ethic principles, sharing them with the Russian Orthodox Church," Kirill said.
The Moscow patriarchate noted that the Russian church has had to break off relations with LGBT-affirming churches in America, such as the Episcopal Church.
"For instance, we had to break off contacts with the Episcopal Church in the USA, but we support the Anglican Church in North America which remains faithful to Christian ethics. I would like to note once again the role played by the conservative Evangelicals in the United States as their position gives us an opportunity to continue our dialogue with Christians in America," Kirill said.
Graham conveyed greetings from his father, and said that it was a privilege for him to meet with Kirill, praising him for "raising his voice for the truth in the world which experiences moral hardship."
The Evangelical leader noted it is important for Christians around the world to work together and stand up for the truth.
The press release added that Graham also raised concerns about Christian persecution around the world, especially with the civil war and terrorism attacks in Syria.
He also "expressed his gratitude to the Russian Orthodox Church and her primate and said that he had prayed to God to keep his holiness and give him strength to uphold moral positions and the truth of God's word in the rapidly changing world."