Franklin Graham Opposes Oprah's 'Belief' Series for Suggesting Many Paths to God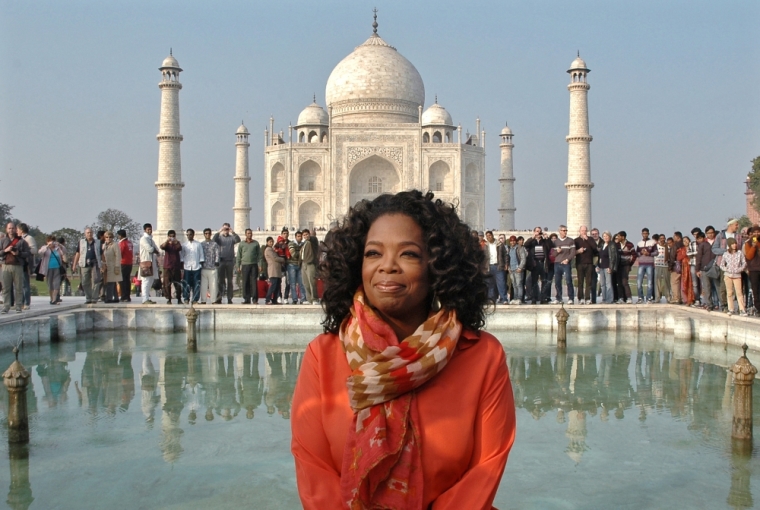 Evangelical preacher Franklin Graham has taken issue with Oprah Winfrey's new documentary series "Belief," and said it's wrong to suggest there are multiple paths to God.
Graham said in a Facebook message on Monday that the new series, which premiered on Sunday, "looks at a number of religions and might make one think there are many paths to God, as Oprah has said in the past."
"There are not many paths to God or to eternal life with Him. A personal relationship with Almighty God through His Son Jesus Christ is the only thing that can fill the void in the human heart," he said.
Graham insisted that this is "not a matter of opinion," and added: "One way, one Savior, no exceptions."
Winfrey has said that the seven-part series explores a wide range of people's beliefs, as well as the search for deeper meaning and connection with the world. More than three years in the making, the documentary traveled to 33 locations worldwide.
"The special will also introduce some of the most compelling stories in 'Belief,' each illustrating the rituals and relationships that bind us all together as human beings," a preview reads.
"Belief" airs on OWN for seven consecutive nights, Oct. 18-24.
Winfrey had reached out to over 100 faith and spiritual leaders for a special advance screening of the series before it premiered, including representatives from Christianity, Islam, Judaism, Hinduism, and Sikhism.
Najeeba Syeed-Miller, an assistant professor of interreligious education at the Claremont School of Theology, who saw the series last month, said that the show attempts to paint an accurate picture of what different people believe.
"There is an inherently pluralistic message, however, I do not think the series homogenizes the narratives of different traditions. This was a fear of mine," Syeed-Miller said. "This is avoided because the subjects are shown embedded in their context and articulate in their own deep connection to their individual traditions."
When examining Evangelical Christians on "Belief," Winfrey explains, "Evangelicals believe faith in God allows them to see their burdens with a new perspective. And when they exchange their earthly suffering for a life of following Christ, their lives can be made new."
She adds that for Evangelicals, "Life is built around a close, personal relationship with God."
The Atlantic pointed out that, over the years, Winfrey has espoused an "eclectic spirituality," claiming that there are "millions of ways" to get to God, and has backed some New Age gurus, such as Deepak Chopra and Eckhart Tolle.
She has spoken out on a number of occasions about the influence the Bible has had on her life, however, and said that she grew up learning biblical stories before nursery rhymes.
"I grew up with the stories of Elijah and Elisha and Shadrach, Meshach and Abednego in the fire," Winfrey explained in September.
"All of these biblical characters and stories were what I learned before I learned nursery rhymes or before I learned fairytales. … I learned what it means to rely on Jesus, and not to rely on your own power. Because of those stories, I grew up knowing that real fear was trusting in only myself and that being fearless was being able to release my fears to that which is greater than myself and let God handle it."