FRC Withdraws Support for Bill to Protect Gay Marriage Opponents' Religious Freedom After Its Weakened in Congress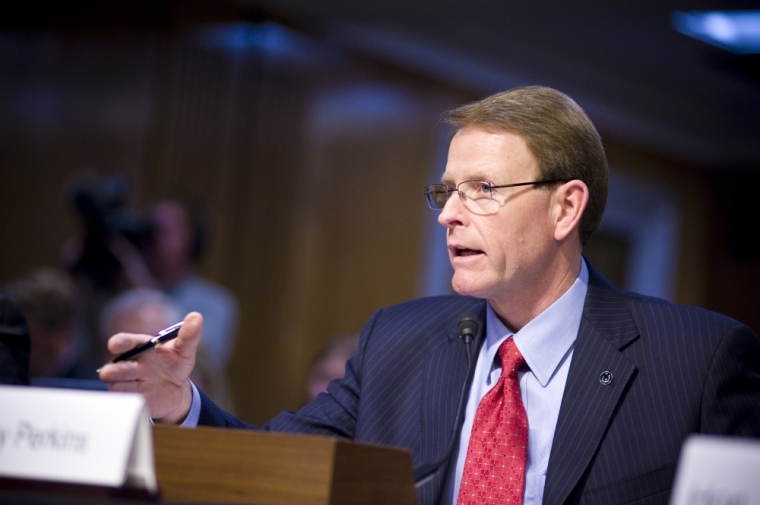 The social conservative advocacy group Family Research Council has withdrawn its support for a religious freedom bill introduced in Congress last year that aims to protect individuals and institutions from being punished by the federal government over opposition to same-sex marriage.
In the wake of last June's Supreme Court decision redefining marriage to include same-sex couples, Rep. Raul Labrador, R-Idaho, and Sen. Mike Lee, R-Utah, introduced the First Amendment Defense Act (FADA) in their respective houses.
The crux of the legislation is to prohibit the federal government from discriminating against or taking action against religious institutions or individuals that act in accordance with their religious beliefs on marriage.
The need for the bill came after the U.S. Solicitor General Donald Verrilli admitted last April during the Supreme Court oral arguments in Obergefell v. Hodges that the loss of tax-exempt status for Christian colleges who don't conform to gay marriage and allow married gay couples to live in school housing is "certainly going to be an issue."
Following the court's ruling in favor of making same-sex marriage a constitutional right, Lee held a meeting in his office with other prominent members of Christian academia, who voiced their concerns about how the ruling might infringe upon religious freedom rights and the need for legislation to protect those rights.
Not too long after that meeting, FADA was introduced to protect the religious liberties of individuals and institutions who act in accordance with their religious opposition to gay marriage.
According to the bill, government agencies would not be able to alter the federal tax treatment of such a person or institution, disallow a deduction of any charitable contribution to or by such person or institution, withhold or reduce any federal grant, contract or agreement with such a person or institution, or deny any benefit under a federal benefit program to such a person.
The bill was heavily endorsed by social conservative organizations such as Washington, D.C.-based FRC.
Over a year after being introduced in the House, H.R. 2802 finally received a hearing this Tuesday before the House Oversight and Government Reform Committee.
A statement from FRC shared with The Christian Post explains that during the hearing, liberal opponents of the measure "ignored the facts of a real-life example of government discrimination, and offered instead a series of hysterical hypotheticals and scenarios they claim would be triggered by the bill."
"Unfortunately, the proposed language of FADA was changed late last week by bill sponsors in response to criticism to make it protect the view that marriage is the union of 'two individuals of the same sex' as well as the view that it is 'two individuals of the opposite sex,' the statement reads. "The hearing made clear that this 'two views' approach has done nothing to mitigate opposition to or win support for FADA."
"Rep. Bonnie Waston Coleman's (D-N.J.) commented that this 'two views' version of FADA, which was meant to appease the Left, is a 'facade,'" the statement added. "It is unfortunate that the bill sponsors decided to affirm the Court's redefinition when it is clear the Left does not want a live-and-let-live policy which the original version of FADA supported."
Although FRC President Tony Perkins, who served on the GOP platform committee this week, helped pass an amendment to the platform to declare the party's support for FADA, FRC is no longer supporting the legislation that it has worked hard to advocate for.
"Members of Congress should not be asked to implicitly affirm the Supreme Court's illegitimate decision in Obergefell v. Hodges in order to protect religious liberty or conscience rights, a message that was clearly articulated in the GOP platform this week," the FRC statement asserted. "Because of the weakened language of the bill, FRC has reluctantly withdrawn its support for FADA."
Perkins was not able to be reached for additional comment before press time.