Fred Hammond Believes Facebook Disabled His Page After Sharing His Faith on a Post, Facebook Responds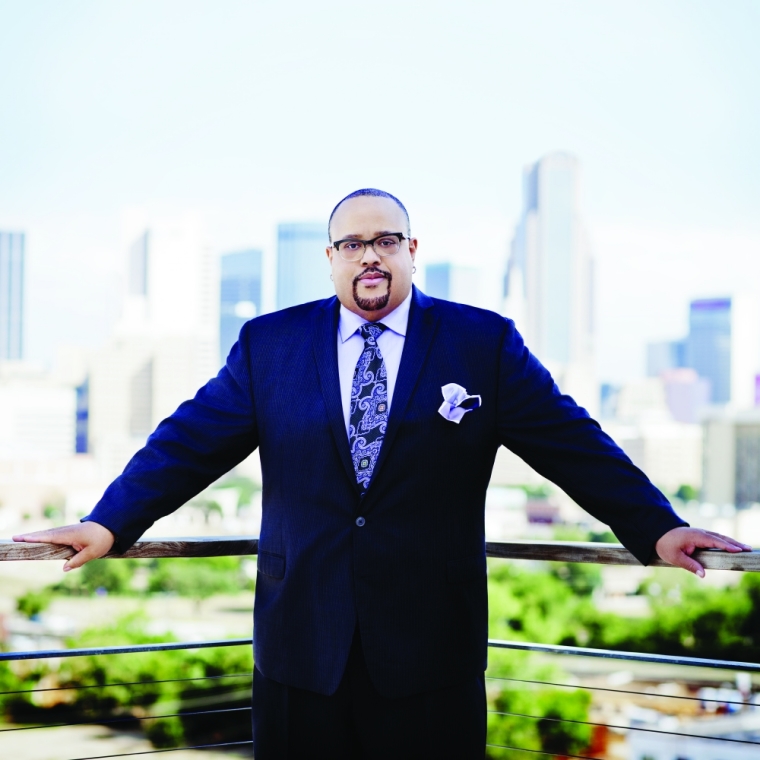 Fred Hammond is speaking out after his Facebook page got disabled for reasons he believes had to do with the expression of his Christian faith.
Hammond, 54, released his I Will Trust album late last year, and has earned numerous Stellar, Dove, and Grammy Awards, for multiple bodies of work in the gospel music industry over the past 30 years. However, when the singer shared some of his lyrics expressing his faith on Facebook recently, he let over 377,000 Twitter followers know that the social media account had been disabled.
Hammond shared a screenshot of the message he received from Facebook telling him that the account was taken down. The singer said he believed his page being taken down had to do with him expressing his faith.
"Interesting event. I posted lyrics to my song I believe on expressing my faith on my fb page and got shut down," Hammond wrote. "If it means I get cut off of social media BC I express my faith. ... So be it!"
The singer later made it clear that his Facebook page had been restored after the social media website looked into the matter.
"Well Family fb sent me a message that after there investigation they've restored my page," he wrote.
Matt Steinfeld, privacy communications manager at Facebook, confirmed that Hammond's page had been restored and made it clear that people were free to share their faith on the popular social media website.
"There is nothing in our policies that prevents someone from sharing his or her faith," Steinfeld told The Christian Post.
Hammond previously spoke with CP about the importance of living his calling to spread the word of God through song.
"I really believe it's a calling and that's not just something to say that sounds great. I believe I was born for this — to tell people about the Lord," Hammond told CP. "I just wanted to find the best way that I could do it and music, God graced me to be able to do it and that was the way that I chose to be effective and tell people that the Lord loves them. It's something inside of me that's more than a contract that I have, which I'm grateful for."