French Officials Defend President Obama Amid Questions About Paris Rally Absence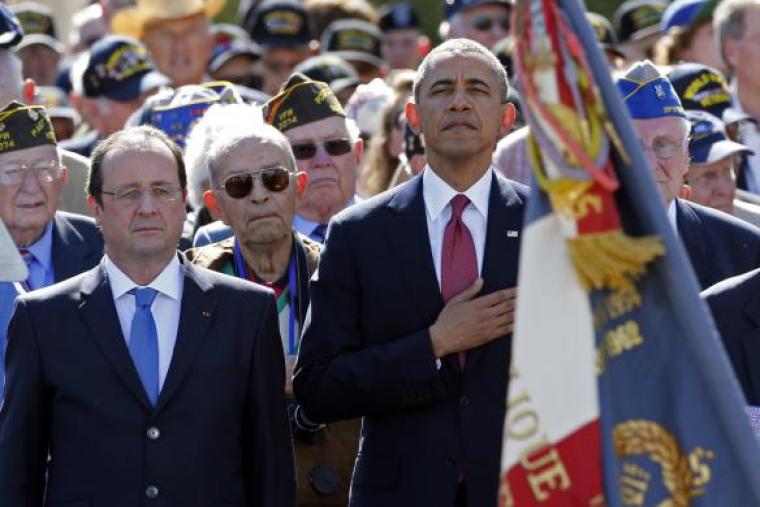 French Officials defended President Barack Obama on Monday amid growing criticisms about his absence from an anti-terrorism rally in Paris on Sunday. The United States was represented by the Ambassador to France Jane Hartley.
World leaders from around the world joined an estimated 3.7 million people who marched in rallies across France yesterday (1.5 million in Paris), to promote peace and unity days after the Charlie Hebdo massacre.
Top White House officials, including the president himself, were noticeably absent from the unity march, which drew criticism, but on Monday senior French officials defended Obama to veteran CNN journalist Christiane Amanpour.
"President Obama was "very present" from the start, Senior Official in President Hollande's office tells me. #CharlieHebdo," Amanpour tweeted to her 1 million followers early Monday.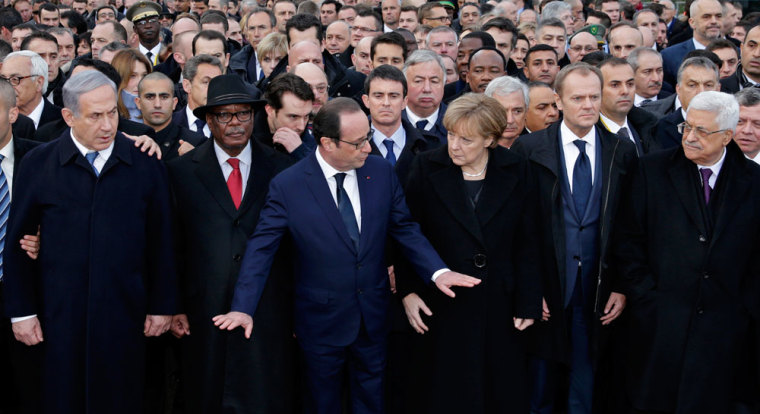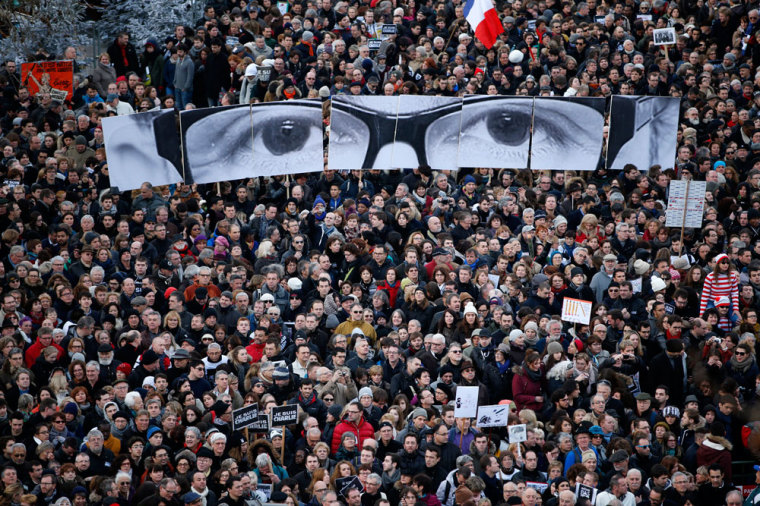 View Photos
On Jan 7 three jihadists, reportedly armed with a Kalashnikov and a rocket-launcher, stormed the offices of satirical newspaper Charlie Hebdo killing 12 people, including the editor Stephane "Charb" Charbonnier, staff cartoonists and a police officer.
Obama wasted no time condemning the attack, which marked the worst terrorist attack France has seen in the last decade, by calling it "an attack on our free press." According to Amanpour, French President Francois Hollande expressed "deep appreciation" for the president's support.
Obama is also said to have personally called Hollande to offer condolences.
"Senior official in Pres Hollande's office expresses deep appreciation for Pres Obama's strong statement & actions ever since the attacks. President Obama was one of the first leaders to call President Hollande on Wednesday, Senior Official in Hollande's office tells me," Amanpour wrote in a series of tweets.
The following day, a solemn-looking Obama paid a visit to the French Embassy in Washington to showcase support for French allies. He again condemned the Paris shooting and signed a condolence book.
"As allies across the centuries, we stand united with our French brothers to ensure that justice is done and our way of life is defended," Obama wrote. "We go forward together knowing that terror is no match for freedom and ideals we stand for — ideals that light the world … Vive la France!"
Senior French officials acknowledged the Embassy visit and called it "an emotional moment of solidarity," according to Amanpour.
World leaders present at yesterday's rally at Paris' Place de la Republique included Israel's Prime Minister Benjamin Netanyahu, Mali's President Ibrahim Boubacar Keita, Germany's Chancellor Angela Merkel, EU President Donald Tusk, and Palestinian President Mahmoud Abbas among others. Each of them marched arm-in-arm alongside Hollande to showcase support in the wake of France's horrific ordeal.
Obama, Vice President Joseph R. Biden and Secretary of State John F. Kerry, who has deep ties to France, did not attend and while an official explanation has not been made public, some critics have attributed their absence to security risks and logistics.
USA Today's Ray Locker said that it is common for presidents to avoid public gatherings of such a large magnitude because it is difficult to properly execute the standard security routines.
It should be noted that Kerry attended an entrepreneurship summit with new Prime Minister Narendra Modi in India last week.
Attorney General Eric Holder was in Paris attending a security summit on combating terrorism, but he too did not attend the rally.
"As far as public signs of French solidarity from the U.S. -- don't forget several public statements from the president, his call to [French President Francois] Hollande and a condolence stop to the French embassy," an administration official told CNN, with a White House official adding "It is worth noting that the security requirements for both the president and (vice president) can be distracting from events like this. For once this event is not about us!"