From Beverly Hillbillies to a Bare Bottom, Booty Shakin' Butt Barin', Rump Revolution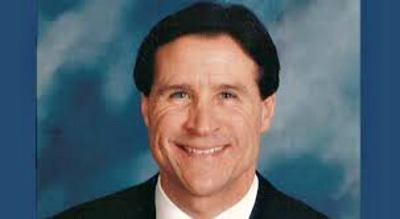 As a kid, many of us eagerly awaited the next hilarious episode of Jed Clampett and his Beverly Hillbillies. Parents never gave a thought that there might be something objectionable on the popular TV sitcom.
Today moms and dads who care about wholesome entertainment for their children and teens have to be ultra-vigilant with TV and computers due to disturbing trends in today's decadent culture.
Recently, USA TODAY commented, "Booty is the latest trend that music fans are getting behind – and the numbers back it up. In just three weeks, Nicki Minaj's butt-tastic 'Anaconda' video has jiggled up nearly 170,000,000 views on YouTube, snatching the record for most views in a day from Miley Cyrus' 'Wrecking Ball.'"
The latter featured the former "Hannah Montana" swinging completely nude on a wrecking ball while provocatively licking a hammer (it garnered the award for the best music video of the year). Nikki, tells us, "I'm going to push the envelope," and goes deeper into the cesspool by not only highlighting her derrière in raunch gyrations but celebrates open nudity, oral sex and orgasms in a totally pornographic display that defies sensibilities.
As "Entertainment Weekly" declares 2014 the "Summer of Butts", I submit some revision to the Beverly Hillbillies theme song as it applies to today.
"Come and listen to a story about a man named Jed. A poor mountaineer barely kept his family fed. Then one day he was shooting at some food. And up through the ground came a bubbling crude. Oil that is, black gold, Texas tea."
"Come and listen to a story about a gal named Nick. A "Christian" rapper with a hit that's sick. As one day she was shootin' nearly nude. She put on the screen what's unbelievably crude. Porn that is, pure raunch, sensual filth."
Pastors and parents – it's time to wake up! Nicki Minaj, Miley Cyrus, Beyoncé, Jennifer Lopez, Lady Gaga and a parade of vixens being put before our youth needs to be exposed once and for all.
This is NOT A harmless trend treated with a wink and a nod and a little chuckle. What's happening in the music industry is undermining morality while promoting promiscuity. Our assignment is clear: Monitor our children's entertainment while making young disciples who know how to "extract the precious from the worthless" (Jer. 15:19).
Here's the Deal: This is Pornography!
While this recent video offering is admittedly not hard-core, graphic depiction of sexual intercourse and perverted sex acts, neither is it merely mischievous and racy dancing that teenybopper judges rate "a 10 cause it's got a good beat and it's easy to dance to."
In our day we are literally witnessing the outworking of Psalm 12:8, "The wicked freely strut about when what is vile is honored among men." and Isaiah 3:9, "They parade their sin like Sodom, they do not hide it."
For those who uncomfortable dealing frankly with these sexual topics, I simply call your attention to the fact that the Bible doesn't avoid them. Read the account of the immoral temptress of Ezekiel 23:11-49. Talk about scorching- hot, sensual reading! Here's some excerpts:
She was "depraved… lusted after [men]... defiled herself… exposed her naked body… became more and more promiscuous… lusted after her lovers… her breasts were caressed and her young breasts fondled… she lusted after her lover's genitals… stripped of her clothes...lewdness...left stark naked… exposed… detestable practices… men came from far away and when they arrived you bathed yourself for them…" Whew! Should I pass you a fan!
These phrases could easily describe the music and videos of women like Rihanna, Beyoncé, Jennifer Lopez, Lady Gaga, Miley Cyrus and others God says to them what He said to her. "So I will put an end to the lewdness in the land, that all women may take warning and not imitate you. You will suffer the penalty for your lewdness and bear the consequences of your idolatry" (v48-9).
Pastors and parents, we must be alert to the schemes of our adversary and identify his current activity. We must also speak up charitably yet boldly for righteousness or there will be no conviction of sin which hinders God's Presence in our homes and churches.
These modern-day Jezebels need our prayers to be delivered from their deception and to rescue them from judgment. Let's also pray for other more wholesome female artists who can be influenced to go a more edgy and risqué way to remain "cool" as they age.
I think specifically here of Taylor Swift who has just left our Nashville area for brighter lights in New York City. She's left country music and found a new friend in the "loose as a goose" Lena Dunham of "Girls" cable fame. Ms. Swift is currently on the cover of Rolling Stone magazine looking over her shoulder with an alluring "come hither" look, tussled hair in a soaking wet T-shirt. "The Reinvention of Taylor Swift" is the title of the article. Time to intercede.
Many of these performers purport to be Christians! They literally join hands and pray before their concerts. Under the guise of artists and entertainers they shamelessly strut their stuff while naïvely applauded by people as influential as our own First Lady. Mrs. Obama extols Beyoncé as a "true role model for children "and thanks publicly for "being a role model kids everywhere can look up to."
Nicki Minaj says she is a "Christian" whose "dad went to rehab, started attending church and got saved!" She tweets about Jesus and declares, "God is her hero." She tweets gratefully that her current tush-shaking hit featuring a barrage of buttocks is "A$$mazing."
Your children may be her followers because she's camouflaged herself very cleverly. She endorses Pepsi, Adidas and MAC cosmetics. She's been an American Idol judge; voice actress for the animated "Ice Age "kids film; and, dresses in attention-getting, ultra colorful outfits. Plus her music is pulsating and hot! The New York Times says she is "the most influential female rapper of all time."
Parents beware. Her blockbuster music video song, "Anaconda" peaked at number two on Billboard top 100. Her last hit "Stupid Hoe" achieved a rarity in that BET banned the video deeming it too raunchy even in these permissive days. When your kids put on their headphones could they be listening to her catchy music?
Breaking news: this most watched video ever features a speaking snake, seduction and sin. Sound familiar? "Plugged In" website lays out the exact content so you can steer clear of viewing this open depiction of simulated sexual activity with imagery of oral sex, lesbianism and orgasm.
I care deeply about young people. We have four children, four grandchildren and one more on the way. I am passionate about informing and challenging pastors and parents to awaken to the cultural realities of our generation as we increasingly awaken to our desperate need for heaven-sent revival before it's too late. The future of our families and nation hang in the balance.
I have just returned from a 10-day tour in the state of Indiana where evangelist Joe Oden and I challenged 400 pastors and wives in Assemblies of God churches. When confronted with the urgency of the hour and cultural realities like I'm unfolding in this commentary, scores of leaders and young people repented of compromise and sinful practices that undermine a visitation in our day.
Parental Advisory: God Help Us Protect This Next Generation.
While in Indiana I walked through the lobby of a Marriott hotel where there were a number of booths set up for some type of children/youth education fair. The very first booth was highlighting the LGBTQ agenda. The gay man seated at the table was giving out literature and told me that their organization provided a "safe place for children 12 and up to be affirmed as self- identifying gays and lesbians." Young people with same-sex attraction need to be helped in this discovery process, he told me.
In case you're wondering, you can be assured that I engaged the man for at least 15 minutes while I elevated my voice in a civil way so four or five other individuals manning booths could hear as I shared truth to dispel the lies and false information he was disseminating. Christians are called to be "salt" and "light " and that' exactly what I did.
Over dinner that evening Joe and I engaged our waitress and discovered that she was living with her fiancé for years, they had a two-year-old boy and, of course, was a faithful church-going "Christian." While we were as loving and kind as we could be, giving her a generous tip and calling over her manager while she was present to commend her for her excellent service, we took the opportunity to tell her privately that she was living in sexual immorality and that God could not bless her relationship. We lovingly appealed to her to repent and get right with God.
Our nation is at the tipping point. We are in a meltdown and barring a transformative revival our nation will not survive. God is giving us a lifeline of opportunity to see things turned around as we humbly pray, speak up for righteousness and carefully protect the young ones entrusted to our care.
Are you a candidate?
Larry Tomczak is a best-selling author and cultural commentator with over 40 years of trusted ministry experience. His passion is to bring perspective, analysis and insight from a biblical worldview. He loves people and loves awakening them to today's cultural realities and the responses needed for the bride of Christ—His church—to become influential in all spheres of life once again.