From the Crack House to God's House: NJ Man Tells of Finding Freedom in Christ
Michael Williams Jr. Says Only God's Power Could Have Helped Him Kick Drugs, Turn Life Around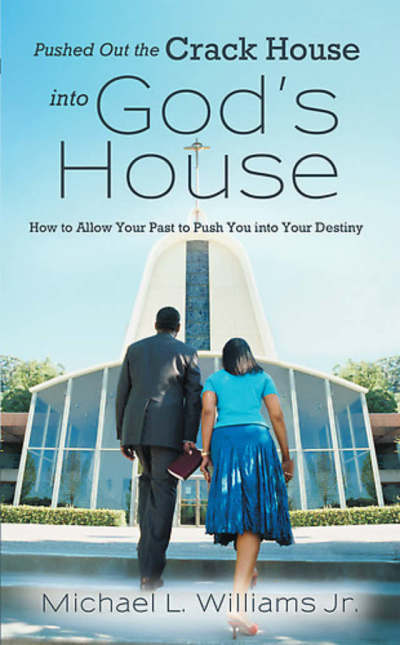 Michael "Mickey" Williams Jr. decided at the age of 16 that he would become a drug dealer, but never had he anticipated that he would become a slave to those same drugs and find himself in and out of prison and rehab for the next two decades.
Williams says he partly turned to drugs out of rebellion and resentment against his parents, who had their own substance abuse problems. But once they got clean, after years of being absent at home, they suddenly started doing what they should have been doing from the start – being parents to their four children, a task they had instead left to him. Williams has two younger brothers and a sister who is one year his senior.
"While my parents were out there doing what they were doing, I had to take care of my siblings," he told The Christian Post. "When my mom and father didn't come home and my brothers and sister needed to go to school or they needed something to eat, I had to somehow figure out how to make a meal out of what we had in our home."
Fending full time for his three siblings meant the Atlantic City native had to act like a man when he was still just a boy. But suddenly, after getting clean and finding faith in Jesus Christ, his parents "wanted me to act like this kid who didn't waste his years ... trying to take care of their children."
But Williams, 41, doesn't blame his parents for the addiction that eventually ruled his life for 22 years. He also chalks it up to the environment of the projects where he was raised and his own conscious decision to deal drugs.
"I was so affected by watching them do what they (his parents) did, and then the neighborhood I was living in. In the projects in Atlantic City, all they did was rob, steal ... that's all I really knew, I just knew street life. And I thought that that's the way it should be," he said.
While he had no real intention of using drugs himself, at 16 Williams was quite certain he would be selling them. As a result, he spent the next two decades in and out of jail and rehab and being shunned by his family, from whom he used to steal to feed his addiction to crack cocaine.
His habit so ruled his life that at one point, when his oldest daughter was sick as a child, instead of using the money her mother had given him to buy medicine, he used it all to buy drugs.
Nowadays, however, his family members are calling him up for prayer and are in amazement of his new life, as Williams is a changed man, committed to Christ, as attested to by his pastor and church community.
2 photos
(Photo: Michael Williams Jr.)
Williams, who today lives in Bridgeton, N.J., shares his story in the book Pushed Out the Crack House Into God's House: How to Allow Your Past to Push You Into Your Destiny. The married father, who ended up having five children by four different women, credits God with not only keeping him sober for the past three years but for also answering his prayers to remove any desire or taste for drugs, alcohol or cigarettes.
"All those years that I spent in and out of prison, in and out of rehab and just off and on drugs, it was just a cycle that I couldn't get myself out of. Without a shadow of a doubt, the way I got out was Jesus Christ," he said. "I don't need anyone to convince me. I tried to stop on my own before on different occasions, but it never worked. But once I really accepted Jesus and allowed him to do what he had to do inside of me, the rest is history."
History began for Williams in 2009, when he found himself sitting on a curb after raiding his wife's bank account and selling all of her jewelry to buy drugs.
"I remember sitting on the corner that day," he said. "And I said, 'Jesus, you're all I got. I don't have nobody else but you.' And I remember God saying to me, 'Well, that's all you need.'" Williams "came to himself," he said, and could see how his life had turned out, how he had hurt his family and that there was no way he could change on his own.
The conversations with God continued.
Williams said one day, two months into a faith-based rehab program, he heard God tell him to return to the church he used to visit, where his girlfriend, now his wife, had been a longtime member and where he had a reputation of doing her wrong.
Williams eventually got on the phone with David A. Hadley Sr., pastor of Glory Tabernacle church in Bridgeton, N.J., telling him what he felt God wanted him to do – pick up a mop and broom and help keep the church clean. Hadley agreed, and Williams soon found himself working eight hours a day Monday through Friday, doing what he felt God had told him to do, and without pay.
Hadley, who eventually hired Williams as a paid employee, told The Christian Post, "He has been faithful to the church and whatever I assign to his hands to do. I thank God for what he's doing in his life and I can use 10 more just like him."
The minister, who has led Glory Tabernacle as senior pastor for the past decade while being a part of the congregation for 34 years, said while he believes "all the good that God had inside of [Williams] is coming out now," not everyone at the church was initially as welcoming as he was.
"You know how it is when a person comes in and says they've changed," Pastor Hadley said. "They want to see it more than hear it."
Nowadays, Williams "is much loved around here and people respect him highly because they see the change," Hadley added. "He doesn't have to go around and say 'I've changed' – they see it."
That change is also visible to the people he used to run with before he turned his life over to Christ.
"Every three months we go to a rescue mission in Atlantic City, where I used to go when I was on drugs to eat," shared Williams. "When I go back and minister to those people – and they know me – it's so powerful when it's someone that you sat in a crack house with and they see you. They're so confused, like 'is that really him?'"
"Sometimes I get overwhelmed by it because after God uses me and has me say what He wants me to say to them, and then to see all these people who are so strung out on this and going through this and people in bondage with homosexuality and everything, and are just giving their life to God after He used me to give a testimony. It's so overwhelming because I never would imagine myself doing things like that," added Williams.
Pastor Hadley shared that Williams is currently a minister-in-training at the Pentecostal church that attracts up to 1,000 worshippers weekly. He is also a youth Sunday school teacher and serves in a ministry aimed at those struggling with various needs.
"I look for great things from his life," said Hadley. "God has really touched him and you can see it."
As for his relationship with his parents, Williams said it is "awesome."
"They're just excited about what God is doing in my life, they're excited about how my pastor is allowing me to develop ... and work and learn to use the gift God has given me," he said, also sharing that even when he was on drugs, his mother never "spoke death" to him, but told him he would be "something great ... a mighty man of God."