Ga. Megachurch Draws 6,000 People for 'Freedom Festival' Ahead of Fourth of July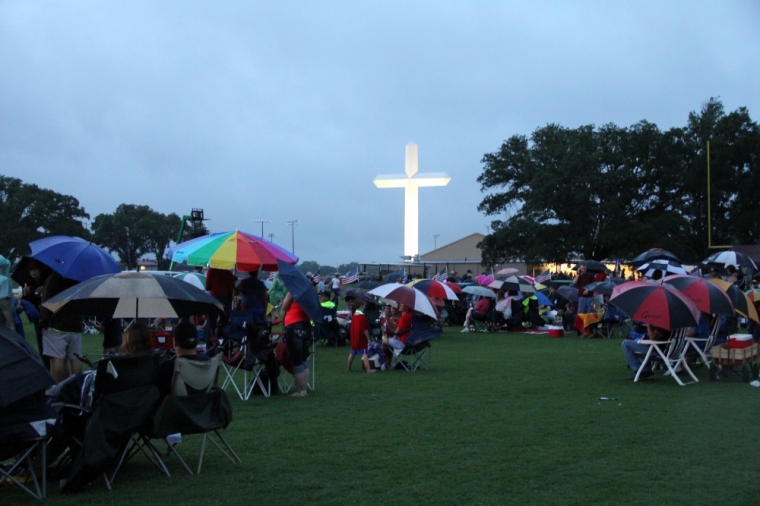 The Georgia Baptist Church behind hit Christian films "Fireproof" and "Courageous," welcomed over 6,000 people to its ninth annual Fourth of July celebration on Sunday.
"The purpose of the Freedom Festival is to provide a venue where our churches and our communities can join together in unity to celebrate the independence of our country and our freedom in Christ," Kenneth Bevel, senior associate pastor for connections and major events, who organized the event, told The Christian Post on Monday.
From 5 to 10 p.m., members of the community enjoyed playing on inflatables, games, visiting animals, and live music. "We had a number of different types of music, music from the 60's, 70's, and 80's," Bevel said. "There was a Beatles' Tribute Band, and of course patriotic music as well." A fireworks show topped off the evening.
Before the fireworks, however, Senior Pastor Michael Catt spoke, "delivering the gospel." After preaching the good news, he invited the crowd to turn to Jesus. "We had several prayer stations in the area," Bevel explained, "and people were asked to go to areas where they could receive Christ."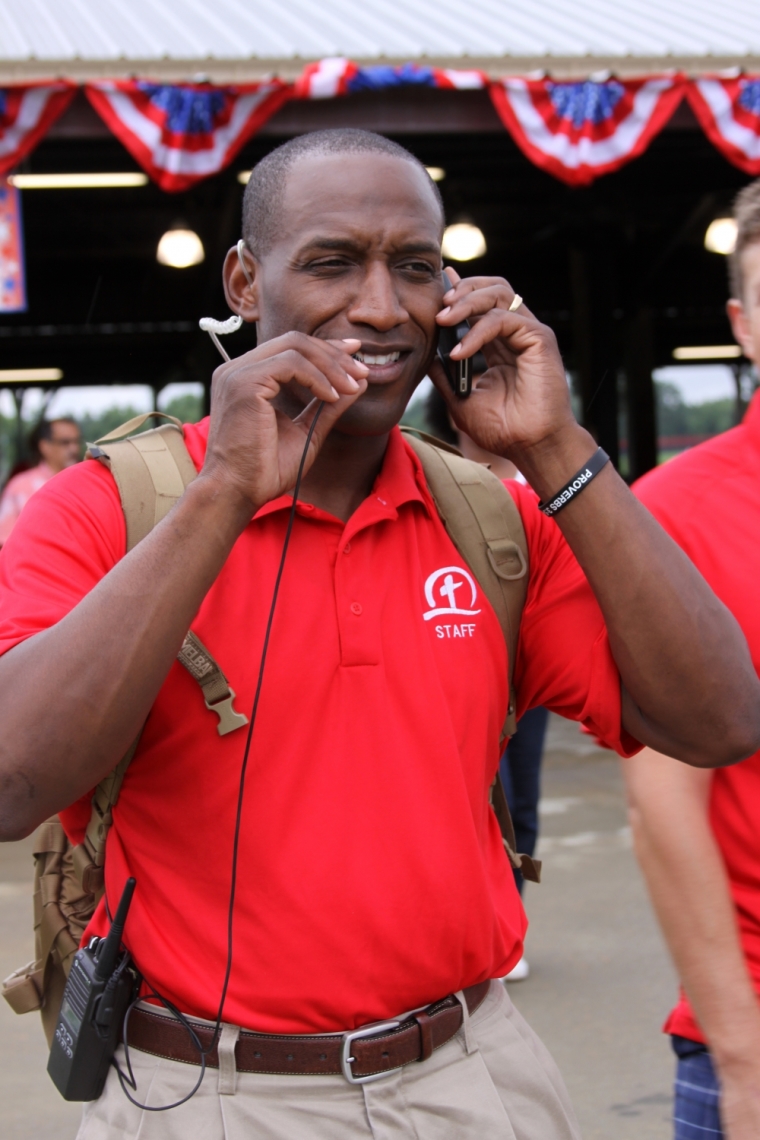 Rain did not stop the festivities, local Fox 31 News reported. "When you've got people coming out here from different races, different ethnic backgrounds, different economic backgrounds and just sitting next to each other getting to know one another and enjoy the night with music, fun, and fireworks, there's nothing like it," Bevel told the local outlet.
Sherwood Baptist Church teamed with Mount Zion Baptist Church and five corporate sponsors, including the national fast-food restaurant Chick-Fil-A, for the event in Legacy Park, an 82-acre Sports Park dedicated by Sherwood Baptist in November 2003. The park contains "eight tennis courts, an equestrian center with three rinks, a 1.5-mile long walking/running path, four baseball fields, six soccer fields, two sand volleyball courts, and a fishing pond stocked with 3,000 fishes."
In addition to the new church, Mount Zion, this year's Freedom Festival also featured greeters. "We had a number of greeters working throughout the park, just creating relationships with the people," Bevel said.
"The response was great – it was a great event, a great opportunity to interact with the public," he added. "People were so warm and so friendly."
This year, "over 700 volunteer positions that we had filled for this event," Bevel reported. "The set-up started on Friday, and went all the way up until Sunday at 2 o'clock."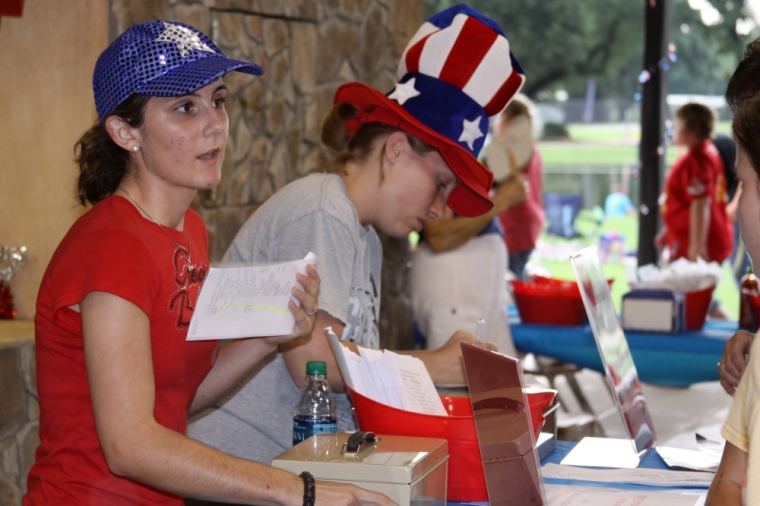 Early Monday morning, Pastor Catt tweeted his "thanks to the 100's of @SherwoodChurch volunteers who worked & served yesterday to host 1,000's of guest at Freedom Festival!"
This year marks a clear increase from last year, when the event had an estimated 5,000 attendees with 600 volunteers, according to The Christian Post. In 2010, the festival attracted an estimated 25,000 people. Bevel said he had "expected 10,000" last year, but "extreme heat" kept a great many away. Rain may have cut the numbers this year.