Gag Order on Undercover Videos Exposing Planned Parenthood Continues After Court Ruling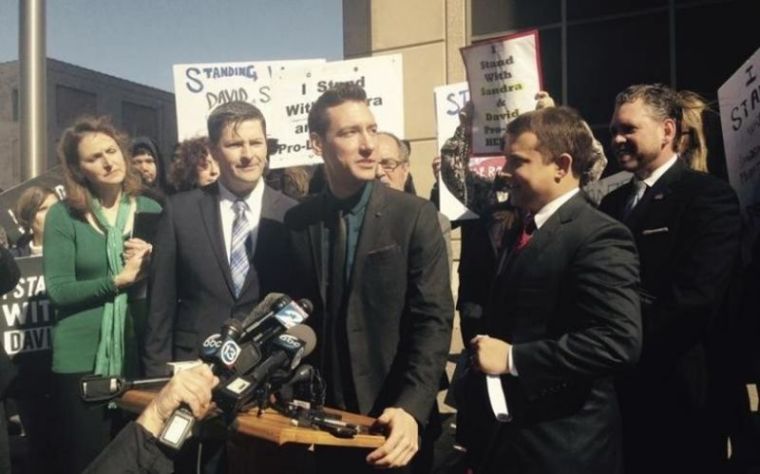 A three-judge panel of the Ninth Circuit Court of Appeals has rejected a pro-life group's effort to stop litigation made against them by Planned Parenthood over the group's undercover videos purporting to show the nation's leading abortion provider engaging in illegal activities.
Planned Parenthood and other pro-choice entities sued the Center for Medical Progress and other pro-life activists over their undercover recording of meetings, claiming that they engaged in fraud. The on-going litigation has prevented the pro-life group from releasing more undercover videos. 
In a decision released Wednesday, the Ninth Circuit panel ruled unanimously against the Center for Medical Progress' attempt to stop the Planned Parenthood lawsuit.
Judge Ronald M. Gould, author of the panel opinion, rejected the pro-life group's claim that the Planned Parenthood suit violated California's statute against Strategic Lawsuit Against Public Participation (SLAPP), which refers to a suit meant to silence or censor an individual or group.
"To succeed on their anti-SLAPP motion, the defendants had to show both that their claims arose from acts to further their First Amendment speech rights and that the plaintiffs had shown no probability of success on their claims," explained the ruling's official summary.
"The panel affirmed the district court's conclusion that the defendants failed to meet the second element."
In response to the ruling, the CMP released a statement on their Facebook page on Wednesday, warning Planned Parenthood against continuing their legal action against them.
"Since CMP released undercover videos of top-level Planned Parenthood abortion doctors casually discussing the sale of aborted baby body parts, two Congressional investigations issued nearly a dozen criminal referrals against the abortion giant, the Department of Justice announced their own investigation late last year, and CEO Cecile Richards resigned," stated CMP.
"If Planned Parenthood continues with their meritless litigation, they will answer questions on the record about their fetal body parts sales and they will incriminate themselves."
During the summer of 2015, CMP released a series of videos purporting to show Planned Parenthood and other abortion providers violating the law, including profiting from the sale aborted baby body parts.
The undercover videos prompted a wave of pro-life activism at the federal and state level, with pro-choice critics claiming that the footage was edited to falsely smear abortion providers.
In Feb. 2016, Judge William H. Orrick of the United States District Court for the Northern District of California issued a gag order against CMP, prohibiting the pro-life group from releasing more undercover videos.