'Gay Conversion Therapy' Ban Vetoed by Maine Governor Citing Religious Freedom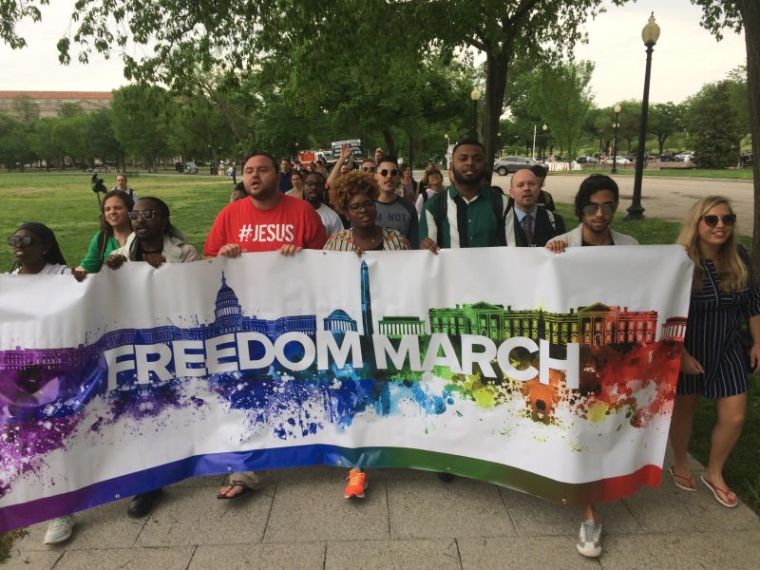 Maine's Republican Gov. Paul LePage has vetoed a controversial bill that would have banned therapy to help minors with unwanted same-sex attraction in the state, saying it posed a threat to religious liberty.
"This is so broad that licensed professionals would be prohibited from counseling an individual even at the individual's own request," the governor wrote in his veto message, adding that "parents have the right to seek counsel and treatment for their children from professionals who do not oppose the parents' own religious beliefs," according to The Hill.
"At no time should such treatment take the form of mental or physical abuse and such treatment should always be subject to the statutory requirements of the standard of care for that profession," LePage wrote.
Calling the bill a "bad public policy," the governor added that he strongly agrees "that young people should not be physically or mentally abused if they come out to their parents or guardians because they have experienced sexual or romantic attraction to an individual of the same gender. However, as it is written – 'any practice or course of treatment' – can call into question a simple conversation."
In California, public outcry has delayed the Senate's debate and vote on a similar bill banning sexual orientation change efforts, which is sometimes called "gay conversion therapy."
Known as AB 2943, the bill passed in the state assembly earlier this year and seeks to declare therapy for individuals with unwanted same-sex attractions or who want to leave homosexuality a fraudulent practice.
The bill was scheduled to come up for debate on the Senate floor last Thursday before the beginning of the summer recess but Evan Low, the Democrat Assemblyman who sponsored the legislation, opted to delay debate until the state legislators return in early August.
In May, Hawaii banned sexual orientation change efforts therapy for minors, joining states like California, New Jersey, Oregon, and the District of Columbia.
Democratic Gov. David Ige signed Senate Bill 270 into law, prohibiting licensed professional counselors from attempting to alter the sexual preferences of LGBT youth.
"The purpose of this Act is to protect the physical and psychological well-being of minors, including lesbian, gay, bisexual, and transgender youth, against exposure to serious harms caused by sexual orientation change efforts by regulating the conduct of specific state-licensed persons," read SB 270.
Conservative groups including the Hawaii Family Forum opposed the bill, stating in their February testimony that if enacted SB 270 would have harmful unintended consequences.
"Parents would be prohibited from accessing licensed health professionals who are trained to help their son or daughter dealing with unwanted same-sex attraction issues that may be occurring because of childhood sexual assault and abuse inflicted by an adult same-sex perpetrator," HFF said. "This bill, if passed, will stop these victims of sexual abuse from getting the help they need. In light of current news stories about this very issue, surely that is not what this legislature intends."