Gay Couple Featured on Disney Channel's 'Good Luck Charlie'; Lesbian Moms on Kid's TV Show Sparks Controversy
The Disney Channel has featured a lesbian couple on kid's TV program "Good Luck Charlie," sparking controversy at what is the first same-sex couple to be featured on the family-focused network. Some have criticized the network for the move, saying it was inappropriate to bring such a political and divisive subject onto a children's TV program.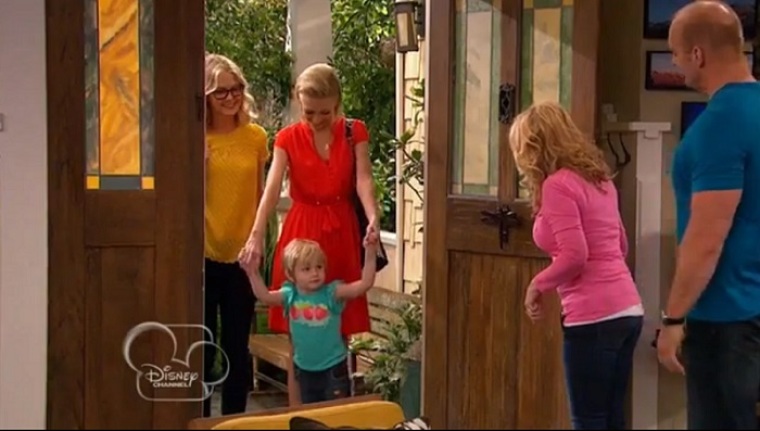 In the most recent episode of "Good Luck Charlie," which has played on the network since 2010, parents Bob (Eric Allen Kramer) and Amy (Leigh Allyn Baker) briefly argue about what the name of the mom of their daughter's friend is, while waiting for the girl and her parents to visit their home for a playdate.
But when Amy opens the door, she and her husband discover that they were both right because "Taylor has two moms," as Bob quips.
Disney first made its announcement through gay activist group, the Gay & Lesbian Alliance Against Defamation (GLAAD), which stated on its website that the organization had been "consulted on the script for the Disney Channel's episode of 'Good Luck Charlie' in which a character's two moms are introduced. The episode marks the first time the Disney Channel will feature an LGBT character in one of its original programs."
Ross Murray, director of news for GLAAD, told The Christian Post last summer that the organization "didn't create or promote the storyline for the show we are thankful that Disney wishes to include all families in their programming."
Conservative advocacy organization One Million Moms has argued that "media influences children tremendously," and has criticized Disney's decision to feature a gay couple on the children's TV show.
"Just because something may be legal or because some are choosing a lifestyle doesn't make it morally correct," it wrote in a statement. "Disney should stick to entertaining instead of pushing an agenda. Disney decided to be politically correct versus providing family-friendly programming. Disney has a choice whether to produce a program with certain fictional characters; the storyline could be re-written or changed. Conservative families need to urge Disney to exclude confusing topics that children are far too young to comprehend."
Murray, on the other hand, claimed that Disney was not exposing children to anything different than what they had previously experienced.
"There are children with gay or lesbian parents in their school, worshipping in church, working on the job, or serving in the military, so this television show isn't really that different than what kids encounter on a day-to-day basis," he claimed.
"Good Luck Charlie" will finish its run on the Disney Channel later this year.