George Barna Explains How Christians Altered America's Future by Supporting Trump Last November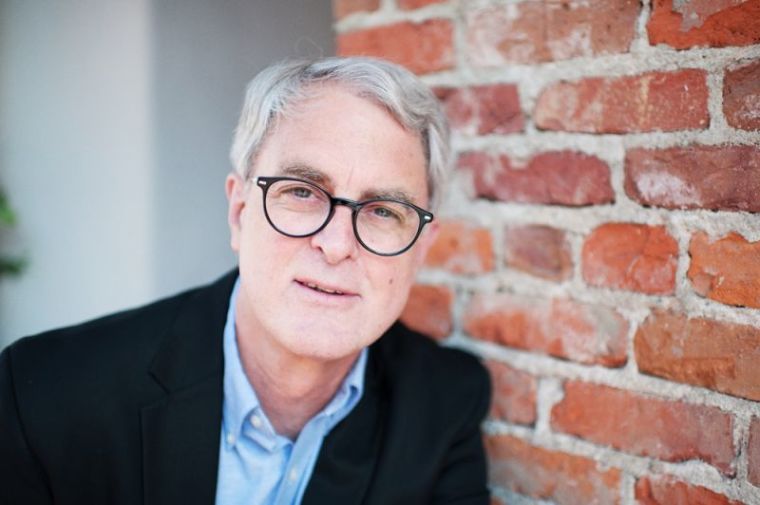 A veteran researcher has detailed how on Nov. 8, 2016, Christian conservatives altered the course of American history by voting overwhelmingly for and delivering victory to Donald Trump to be the 45th president of the United States. And though the mainstream press derides or ignores them, he says, such Christians will retain their influence if and only if they stay alert and engaged.
To the chagrin of secular progressives, particularly in the mass media, George Barna believes that spiritually active, government engaged conservatives — SAGE Cons he calls them — continue to leave an indelible mark on American political life. His latest book, The Day Christians Changed America: How Christians Conservatives Put Trump in the White House and Redirected America's Future, showcases the impact both they and, more broadly, Christians had in the last election.
"When conservative Christians in America search for a candidate, they do it differently than most other Americans," Barna said in a recent phone interview with The Christian Post.
"Most Americans have one or two issues that are important to them. They will look at where the candidates stand on those issues, or they will do it much more viscerally and they'll respond in an emotional manner to the personality or the appearance of a candidate."
A candidate's character has been the key element for conservative Christians, he added, but 2016 posed a particular problem because when they assessed both Hillary Clinton and Donald Trump, their response was: "No way."
The relationship between conservative evangelical Christians and Donald Trump has been a mysterious subject that has confounded many and angered others. What is often forgotten, however, is that Trump was the least favored candidate among devout, churchgoing evangelical Christians during the Republican primaries. They formed the backbone of opposition to him at that time, preferring other candidates but their influence was diluted due to how they split their votes. 
Most conservative Christians who pulled the Republican lever in the general election were not voting for Donald Trump so much so as they were voting against Hillary Clinton and voting for specific issues like originalist Supreme Court justices, legislation protecting the unborn, and for protection against rising threats to religious freedom, Barna explains in his book.
"Really what it came down to was: who's most likely to at least listen to us and give us a fair hearing on the kinds of issues and the situations that matter to us the most?" he said.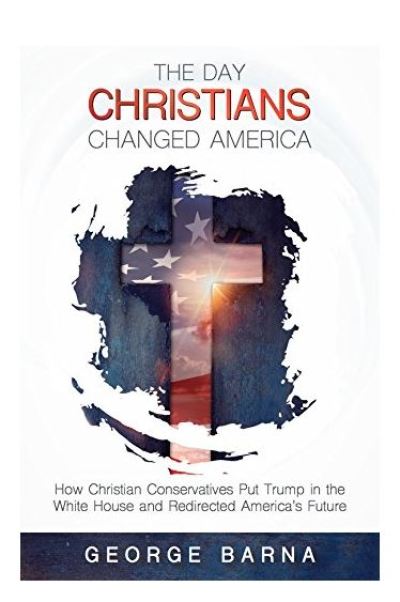 So they took a chance on Donald Trump and, because of their influence and size in key states, handed him a stunning win that shocked the world, he went on to explain. Although some dispute the number, exit polls following the election indicated that 81 percent of white evangelicals voted for Trump.
Barna, who now heads the American Culture and Faith Institute, having sold the Barna Group — his previous research firm — in 2009, has continued to measure the attitudes and perspectives of American Christians and how they intersect with politics and culture. He utilizes these surveys extensively in his latest work.
The 2016 cycle was arguably one the most tumultuous seasons in American politics, one that put a spotlight on how churches fail to engage public life.
Most pastors do not talk about issues from the pulpit even though their congregations would like them to do so, his surveys reveal. Barna told CP that even with how unconventional this election was, he does not expect that to change, but it needs to change.
"One of the things that pastors teach is that you must obey the law," Barna explained. But a significant reason for the refusal on the part of pastors to preach about issues is due to their definition of success in ministry and the very nature of their own calling, he added.
Federal statutes prohibit pastors and churches from endorsing political candidates from the pulpit because of the way nonprofit status is granted under tax law.
"A large majority of senior pastors around the country identify whether or not their church is successful — what's called in pastoral circles 'a healthy and growing ministry' — based on measuring five factors."
Those five factors are attendance, amount of money donated, number of programs available, the number of staff members hired, and the amount of square footage that has been built out.
"The idea is that we measure that every week and if the numbers are bigger this week than they were 52 weeks ago, we say, 'yes, we are a healthy and growing church and here's the evidence,'" he continued.
"But the problem with that, of course, is that Jesus didn't die for any of those measures."
A paradigm shift is necessary, he stressed, as ministers must learn to be "leaders" rather than teachers. Leaders do not measure themselves by the metrics that teachers do and are in a much better position to influence ideas and persuade culture.
And some of the most persuasive actors in culture are what Barna calls SAGE Cons. These devout Christians hold conservative views, stay informed with current affairs, and aim to live by a distinctly biblical worldview. These are the "invisible game-changers," Barna writes, for which secular liberals often pen political obituaries despite evidence showing their effective, steady presence year after year.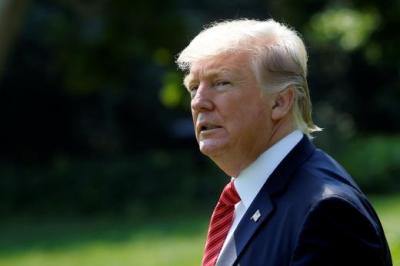 While a relatively small group, roughly 10 percent of the voting population, SAGE Cons have enormous sway that comes from several different angles, the author told CP.
"These are people who believe that because of their faith they have a responsibility to have a positive impact on every dimension of our culture, and that would include politics and government," he said.
Barna frequently strategizes with conservative candidates and tells them that though this key bloc may not have the numbers, they do marshal the influence. A candidate must have their support if they want to win and the 2016 election was no exception. SAGE Cons never really warmed up to Trump's character, but they did warm up to him once they had the opportunity to meet with him in New York City on July 19, 2016. They saw he was a viable option given the policies he promised to support. And when faced with the stark contrast of a Hillary Clinton presidency, they made the choice to go with Trump.
The mainstream media does not know SAGE Cons exist, Barna maintained, because the media's polling was put on a track decades ago. So they do not get polled and are largely ignored. But in this election, Christians pushed back against the media particularly. As the CP editors noted just weeks before the election, the mass media was dishonestly ignoring these complexities in their coverage and were quick to assign the "hypocrite" label to Christians who, often reluctantly, decided to vote for Trump.
"What we discovered out of some of studies that we were doing was that a large majority of Americans believe that the media were not telling the truth, the whole truth, and nothing but the truth," Barna said.
"What they believed, essentially, was that the media were sharing bits and pieces of information that fit their narrative and what didn't fit their narrative they would make up."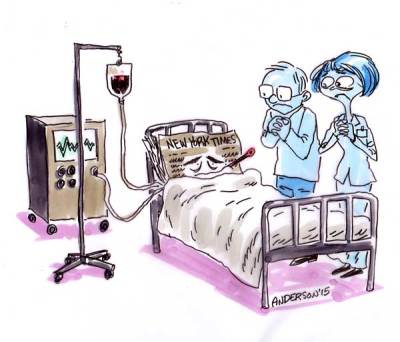 In an Election Day Survey he discovered that 99 percent of SAGE Cons thought the press had been subjective and unfair in their reporting about the 2016 presidential election. During the first months of last year, Barna also observed large swathes of people, both conservatives and some moderates, who were so upset with the fact that they were being consistently lied to that they developed and sought out alternative news sources not filtered through the mainstream media lens.
"One of the things that this election taught us is that there really is power in unity and there is a benefit to maintaining a sense of urgency," Barna said, noting that he thinks conservatives and Christians are still in "celebratory and relief mode" while the progressive left has redoubled their efforts and is launching new technology, rethinking their messaging and raising money.
Christians need to be conscious that they have won a battle, not a war, he said.
"God did a miracle," he said of the election, and that is indeed cause for celebration, "but on the other hand, we have to recognize that the war goes on. And we, too, have to be rethinking 'what did we not get right this time and how are things going to change in the future?'"
People do not understand that "when we look at the outcome of the election, it was, oddly enough, Christians who put Mr. Trump into office, non-Christians who were the primary and majority support base for Mrs. Clinton," Barna said.
His data shows that 57 percent of Christians of all types, which include the SAGE Cons, "notional" Christians (people who consider themselves Christian but have not made "a personal commitment to Jesus Christ that is still important in their life today), and those who identify as "evangelical" and "born-again" supported Trump and 37 of those groups did not. Among non-Christians it was the mirror opposite: 26 percent of them voted for Trump whereas 62 percent voted for Clinton.
"I think that speaks to the huge worldview gap that we have in America today, which I think is a challenge to our spiritual leaders to help people to once again share a common view of the future and have a consistent and common understanding of the principles that are the foundation of that kind of worldview," Barna said.
"That's what we've been lacking for so long and I would contend that is the dominant reason why America is so divided today. We don't have that kind of spiritual unity that we've had in the past."