George Clooney Gives $1.1M Award to Christian Woman Who Saved Thousands of Orphans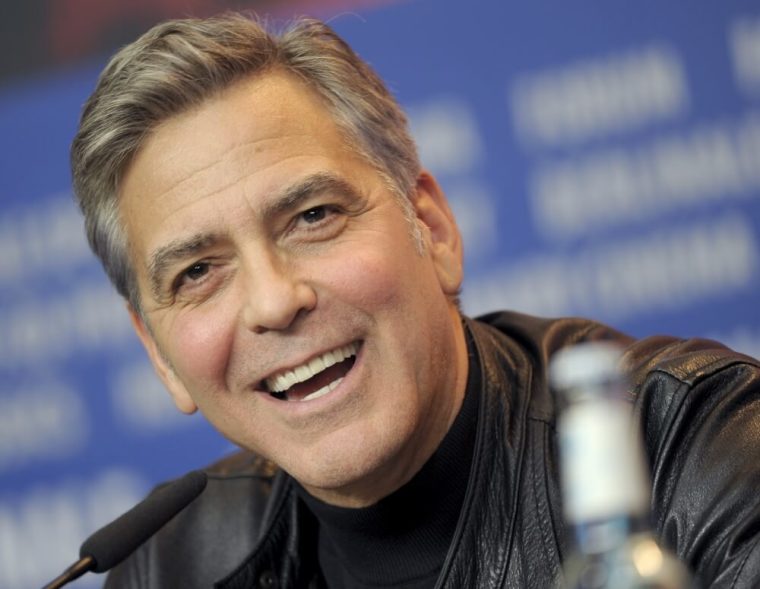 Hollywood actor George Clooney has presented the Aurora Prize, a $1.1 million humanitarian award, to a devoted Roman Catholic woman from Burundi who sheltered thousands of orphans during the country's civil war in the 1990s.
"Marguerite Barankitse serves as a reminder of the impact that one person can have even when encountering seemingly insurmountable persecution and injustice," Clooney said when presenting the award in Yerevan, Armenia, Reuters reported.
"By recognising Marguerite Barankitse's courage, commitment and sacrifice, I am hopeful that she can also inspire each one of us to think about what we can do to stand up on behalf of those whose rights are abused and are in most need of our solidarity or support."
Catholic News Service reported that Barankitse began her work building orphanages in the 1990s, even after seeing many of her family and friends killed before her very eyes.
"I had my (Catholic) faith and I kept hearing the Lord's message, and it was 'Do not be afraid, I am with you,'" Barankitse told Catholic News Service.
She added: "If God had not been with me, I would have probably tried to take my own life. We need to support each other as a human family, and to say 'never again!' No more dictators who oppress the people and receive money and arms from the international community. How is it even possible that these tyrants exist in the 21st century? We must take appropriate measures."
Clooney reflected that his own family came to America as refugees, fleeing famine in Ireland in the 19th century.
"The simple truth is that all of us here tonight are the result of someone's act of kindness. We all stand on the shoulders of good people who didn't look away when we were in need," the Oscar-winning actor said.
Before presenting Barankitse with the reward, Clooney also spoke out on another controversial issue, concerning the 101st anniversary of the Armenian genocide, where up to 1.5 million people, many of them Christians, were killed at the hands of the Ottoman Empire.
"Who remembers Armenia?" Clooney asked, and said: "The whole world."
Tens of thousands of Armenian Christians marked the latest anniversary of the genocide at gathering in California and Idaho on Sunday.
President Barack Obama has refused to use the term "genocide" to describe the killings, due to America's close relationship with fellow NATO member Turkey, which denies responsibility for what happened.
"It affects everybody when we have a sort of tragedy like this so it's important that we come together and make remembrance of such events," said Father Michael Habib of St. Ignatius of Antioch Church. "Forget culture, forget religion. As people we need to support one another. Especially in times like this."