George W. Bush, Joel Osteen, Russell Moore Help Former 'Meet the Press' Host David Gregory Reconnect With His Jewish Faith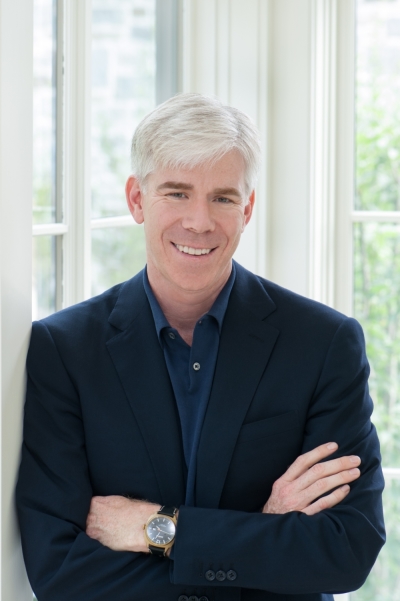 David Gregory, a renowned journalist and former host of the Sunday morning political news program "Meet the Press," was inspired to reconnect with his Jewish faith by former President George W. Bush, and he details that experience in his new book How's Your Faith? An Unlikely Spiritual Journey.
Gregory worked as the host of NBC's "Meet the Press" for over five years and was also a White House correspondent for the network from 2000-2008.
During that time he interviewed and built relationships with countless politicians, but Bush (43) had the biggest impact on Gregory's life after the accomplished host witnessed the former president's Christian faith in action.
"I was always impressed by how faith played a role in his life to help him really transform himself," said Gregory to The Christian Post.
"He had a problem with drinking, which is something I always identified with, given my mother's alcoholism. That faith was something that helped him in transforming his own life."
In 2008, when Gregory was offered the position as host of "Meet the Press" he had begun studying with a biblical scholar in hopes of renewing his faith and becoming a better husband.
Bush learned of this and personally invited Gregory to meet with him where he bluntly asked the host, "How's your faith?" This question stuck with Gregory who had to face new challenges as host of one of television's most popular news shows.
His experience in journalism made Gregory approach faith in an investigative manner, and his quest to answer questions that define his existence led him to meet with Christian faith leaders such as Lakewood Church Pastor Joel Osteen and President of the Southern Baptist Convention's Ethics & Religious Commission, Russell Moore.
"As a seeker, to go to them and ask, 'How do you council people who seek to deepen their faith?' I had fascinating discussions with them that touched me very deeply," said Gregory.
Osteen described Gregory to CP as a "sincere" person "who has a real hunger to know God." The megachurch pastor also shared why he's backing Gregory's new book.
"I found him to be genuine. I prefer to be a bridge builder and reach out and help people. I wanted to reach out and be a friend to him. I felt like it was the right thing to do," Osteen said.
He added that Gregory is seeking to know more about his Jewish faith and is learning about Christianity in the process.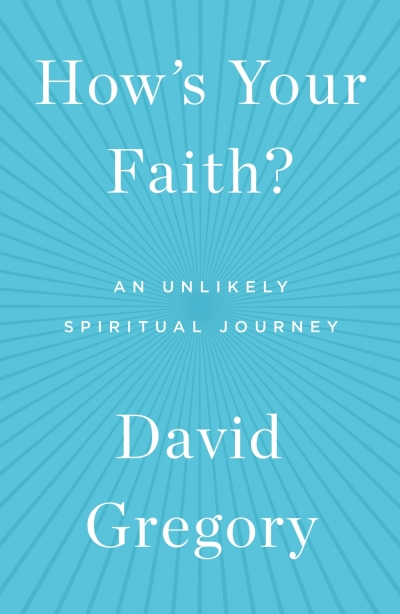 In an email to CP, Moore revealed the important advice he shared with Gregory when the two met.
"It was good to visit with David and talk at length about the things that matter most," Moore wrote. "I told him that, from my perspective as an Evangelical Christian, generic 'faith' isn't that important."
"The question is, 'Faith in what?' And, I believe the 'what' is actually a 'who' — Jesus crucified and raised from the dead. David Gregory is a smart, talented, open-minded man, and his sharing his personal spiritual journey will be a help to many."
Other influences for Gregory's book include Cardinal Timothy Dolan, Redeemer Presbyterian Church Pastor Tim Keller and his wife, Beth Wilkinson, who's a practicing Christian.
"Being Jewish, I feel like there's so much commonality with Christianity," Gregory said. "I understand fundamental differences, but when I think about big life lessons, so often they're drawn from the Bible that we're both reading."
The author finds himself inspired by the teachings of Jesus, and even reads the Gospels, but understands the differences between Judaism and Christianity when it comes to the concept of eternal salvation.
Gregory also credits his wife for helping to spark his interest in his own Jewish faith.
"She asked me the question that I write about in the book, which is, 'I know you're Jewish and come from this cultural and ethnic background, but what do you believe?' Her challenging me has been so important in my own prayer life, and while seeking and studying," he added.
"Being in an interfaith relationship, it's been beautiful, but it has also been challenging. She made an enormous sacrifice for me by giving up the ability to share her faith tradition with our children because we're a Jewish family. I don't think I always appreciated that as much as I do now."
Victoria Osteen is the co-pastor of Lakewood Church in Houston, TX. Copyright © 2011 by Victoria Osteen. All rights reserved. Used by permission. International copyright secured.