Georgia Church Sends Over 5 Tons of Oreos to US Troops Serving Overseas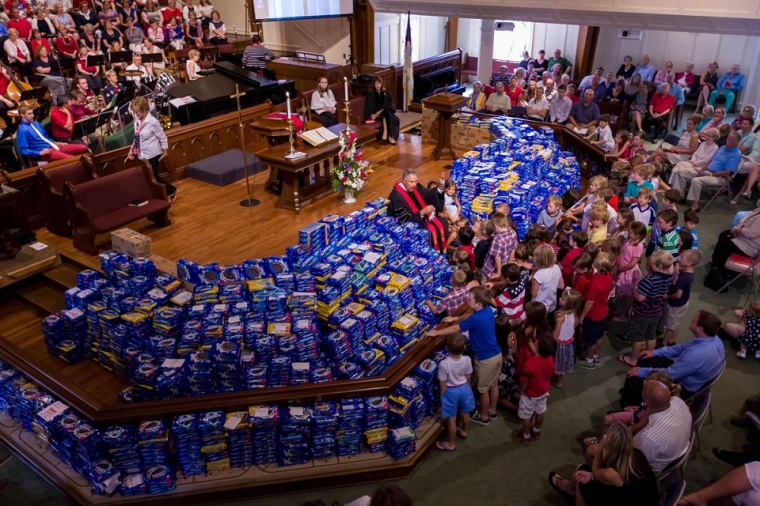 A church in Georgia has recently collected over five tons of Oreos, which were shipped overseas to members of the United States Armed Forces.
Alpharetta First United Methodist Church collected 5.6 tons of the beloved cookies in an annual charitable endeavor called "Operation Oreo."
Beth Allain, spokeswoman for Alpharetta UMC, told The Christian Post about the process undergirding Operation Oreo.
"We collect the Oreos during the month of June and conclude Operation Oreo at the patriotic Sunday worship service that is held on the Sunday before July 4. Immediately following that service, we pack up the Oreos," said Allain.
"The next couple of days we receive cookie donations collected by fellow United Methodist churches in the North Georgia Conference of the UMC. And by that Wednesday, the cookies are sent to the post office. We have already gotten thank you notes and photos of soldiers who received the Oreos this year."
Allain explained that Operation Oreo began in 2009, directing CP to a letter written by senior pastor Don Martin in that year.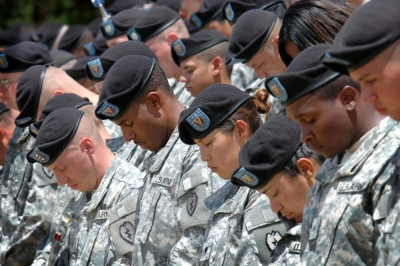 In the letter, Martin recalled a plane trip he had in February of that year wherein he sat next to a young soldier who served in Iraq whose primary mission was defusing bombs.
"'What did you miss most while you were in Iraq?' I asked. 'Oreos, Double Stuf!!!' was his quick reply," wrote Martin.
"I told him that I was the senior pastor of the finest Methodist church in all of Christendom and that I would see that 'Oreos galore' would be sent to Iraq."
Allain told CP about the scale of the annual Operation Oreo, how in 2010 they gathered 2,000 packages of Oreos and by 2013 it had spiked to over 6,000.
"Because the cookies come in so many different sized containers, we stopped counting by the package in 2014. By then Operation Oreo had turned into a community — not just church — outreach project, and the packages were just too many to count," explained Allain.
"We set our goal that year [2014] at 2 tons, but we collected 3.7 tons of the cookies. Our goal this year was 4 tons, and we collected 5.6 tons."
Alpharetta UMC engages in community outreach for Operation Oreo in several ways, including social media, contacting business and community leaders, putting ads in local papers, and with signs outside their church building.
Operation Oreo has caught the attention of many, with donations coming from several entities, noted the local media news site northfulton.com.
"Congregations at Chamblee, Roswell, North Springs, Mt. Pisgah, Bethelview, Cannon and Simpsonwood United Methodist Churches collected hundreds of packages each," reported the site.
"In addition, members of Boy Scouts Troop 69 and Cub Scout Pack 459 donated cookies and wrote thank you notes. A note was attached to nearly every package of Oreos sent."
Operation Oreo is not the only way that Alpharetta UMC helps the troops. According to Allain, the church also supports the Alpharetta Old Soldiers Day Parade and has a ministry centered on helping returning soldiers find civilian employment.