Georgia Gov.'s Liberal Baptist Theology Played Role in Religious Freedom Bill Veto, Al Mohler Says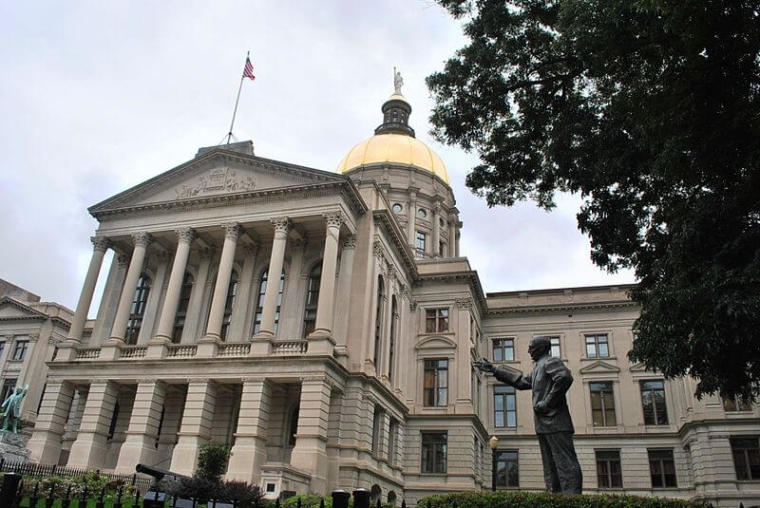 The Cooperative Baptist Fellowship's liberal theology on marriage is partly to blame for Republican Georgia Gov. Nathan Deal's veto of legislation protecting pastors and faith-based institutions from government backlash to opposition over same-sex marriage, Al Mohler argued.
Southern Baptist Theological Seminary President Albert Mohler opined in a podcast Tuesday that a "moral revolution" happening throughout the United States is the reason states like Georgia, North Carolina and Indiana get so much heat from external actors anytime they try to pass religious freedom legislation that liberals decry as discriminatory to the LGBT community.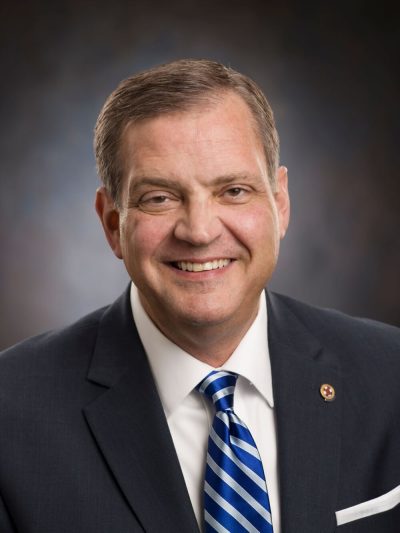 Despite the discrimination labels, Mohler pointed out that Georgia's H.B. 757, also known as the "Pastor Protection Act," was "mirrored precisely in terms of intention" with the federal Religious Freedom Restoration Act that was passed in 1993 with overwhelming support in both the House and Senate and was later signed by Democratic President Bill Clinton.
"But what we're looking at here is the fact that that same law is now targeted by those in the LGBT movement as exactly what they must stop in its tracks," Mohler stated. "And that's exactly what they did with the Georgia governor."
Mohler further explained that Deal's response to the legislation makes it seem as though Deal feels religious freedom protections would be "some kind of abstraction."
Mohler pointed out that Deal had made a statement prior to the bill's approval by the legislature arguing against the premise of the legislation.
"I hope that we can all just take a deep breath, recognize that the world is changing around us," Deal said in early March.
Considering that Deal is a member of a church affiliated with the moderate Cooperative Baptist Fellowship, Mohler views Deal's unwillingness to sign the religious freedom law as being "fueled" by a "theological agenda."
"The Governor and his family are members of the First Baptist Church of Gainesville, Georgia, that is a congregation that is now identified with the Cooperative Baptist Fellowship, a more liberal group than the Southern Baptist Convention," Mohler explained.
Mohler stated that after the Supreme Court legalized same-sex marriage last June, the pastor of Deal's church, Dr. Bill Coates, said that churches who allow their ministers to perform same-sex weddings should be respected because "they make their choices out of deep convictions too."
"Jesus teaches us to love God and love our neighbor, just as Moses taught we cannot love our neighbor and treat him or her as a second-class citizen at the same time," Mohler recalls the Gainesville pastor saying. "I say this, I do not always know what the truth is, but I can always tell what love is. I believe love is the greatest of all and to do the loving thing will always be the right thing, most congregations will eventually find their way there."
Mohler argued that Coates could have only meant "that most congregations will eventually get to an affirmation of same-sex marriage in one way or another."
"Again, that was a statement that came from the pastor of the church where the Georgia Governor is a member. It is all of a piece," Mohler added.
As a number of corporations like Disney, Marvel and the NFL pressured Deal to veto the bill and also issued threats to take their businesses elsewhere should the bill become a law, Mohler doesn't deny that there were other factors in play besides theology in Deal's decision.
"When eventually the history of this moral revolution is written, it will be very clear that various forces were at work and in concert. They include political pressure, economic pressure — they include activism by LGBT groups," he said. "And there will be theological and religious actors as well, and we shouldn't be surprised to find them using extremely similar language, language that in the end means that sooner or later, everybody has to join the moral revolution. It is only, at the end of the day, for those who are forcing this revolution, a matter of 'when,' not 'if.'"
Mohler stressed that Deal's veto now means that Georgia has become a "major engine" for the LGBT "revolution."
"And that's what is so important to us. If this can happen in Georgia, it can happen anywhere," Mohler warned.