Ghosts Drive Brazil's President Michel Temer Out of His Palace, Calls Priest to Fight 'Evil Spirits'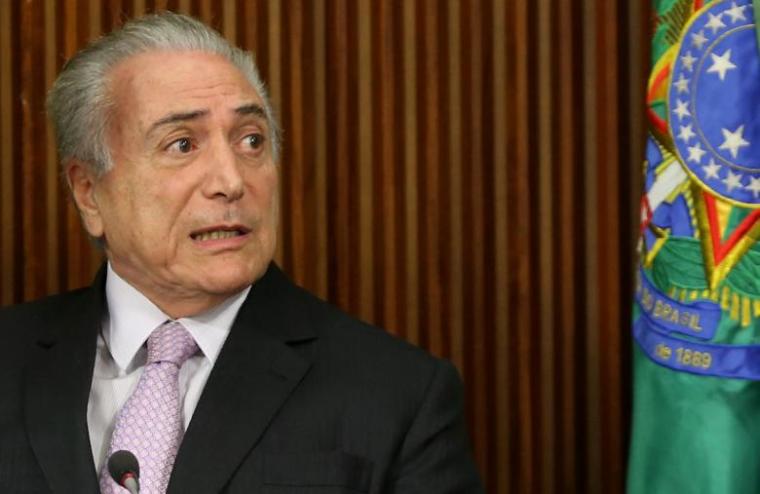 Brazilian President Michel Temer has left the Alvorada Palace where his family was living amid fears that it's haunted, and called on a Roman Catholic priest to drive out the "evil spirits."
Temer, who replaced the impeached Dilma Rousseff in 2016, told Brazil's Vega magazine that he felt something was off about the Alvorada Palace.
"I felt something strange there. I wasn't able to sleep right from the first night. The energy wasn't good," said the president, who is a Catholic.
"Marcela felt the same thing," he said of his wife." Only Michelzinho, who went running from one end to the other, liked it," he added about his 7-year-old son.
Premier noted that Temer, who holds a doctorate from the Pontifical Catholic University of São Paulo, had called in a priest to drive out the evil spirits, but without apparent success.
Alvorada Palace was built in 1958 and reportedly has 160 employees working there.
The president and his family have since moved back to the residence of the vice-president, where they had been living since 2011.
Much like Rousseff, the 76-year-old Temer has also had to face up to corruption scandals. The Independent reports that Temer has been accused of of benefiting from illegal donations, as exposed by the the Lava Jato (Car Wash) probe.
The probe accused numerous politicians in Brazil of accepting bribes and participating in other corruption schemes, which has pushed the financially-stricken country into further turmoil.
Luiz Inacio Lula da Silva, another former president, was questioned for three hours in relation to an inquiry in March 2016, with police claiming they had evidence of corruption charges against him, though Lula denied the accusations.
Rousseff, Temer's predecessor, was impeached last year after she was found guilty of breaking budgetary law and manipulating government figures to mislead people about the true state of the economy.
Rousseff also denied the allegations, claiming it was as organized political attack, but was still ousted as Brazil's leader.
She accused Temer of being behind the plot against her, calling him and house speaker Eduardo Cunha "chief and vice chief of a coup."
Temer has vowed to bring "national salvation" to Brazil, however.
"It is urgent we calm the nation and unite Brazil," he said, after a signing ceremony for his incoming cabinet at the time. "Political parties, leaders, organizations and the Brazilian people will cooperate to pull the country from this grave crisis."