Glenn Beck Urges Christians to 'Fast for Ted Cruz'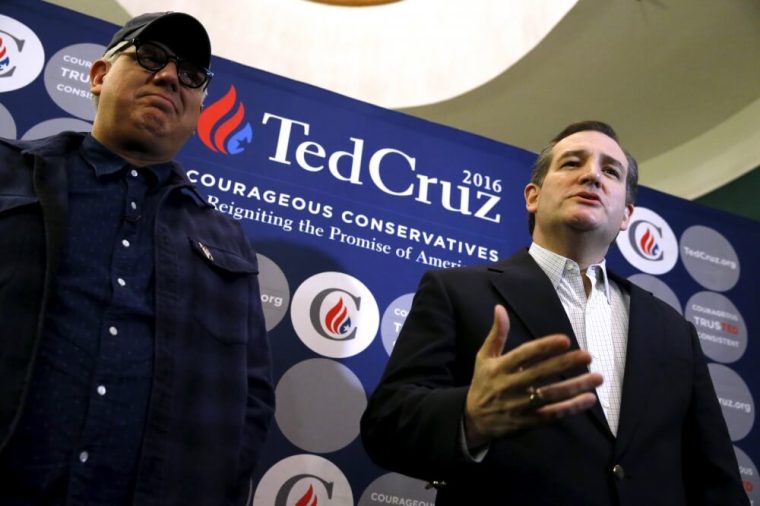 Talk radio host Glenn Beck encouraged his 3.3 million Facebook followers to join him and his family in fasting for Republican presidential candidate Ted Cruz after the South Carolina GOP primary.
"I would like to ask you to join me and my family Monday in a fast for Ted Cruz, our country and the Nevada caucus," Beck, a member of the LDS or "Mormon" church, wrote.
Later on Monday, Beck spoke at Cruz's rally in Reno, Nevada, blasting GOP frontrunner Donald Trump.
"Donald Trump is dangerous," USA Today quoted Beck as saying. He also said that america will be doomed if Cruz is not elected president, calling Marco Rubio and Hillary Clinton "status quo" candidates, according to Courthouse News Service.
"There is no longer a thread holding up the Constitution. With the death of Justice Scalia, that thread has been cut," he said, noting that Cruz has argued cases at the Supreme Court nine times.
At the rally, Cruz said if he's elected president, "the first thing I intend to do is rescind every single illegal and unconstitutional executive action taken by President Obama." He added, "I would open an investigation into Planned Parenthood and prosecute any and all violations. End the persecution of religious liberty in the military. Fourth thing is rip to shreds the Iranian nuclear deal. Fifth thing is begin the process of moving the American embassy in Israel to Jerusalem, the one and eternal capital."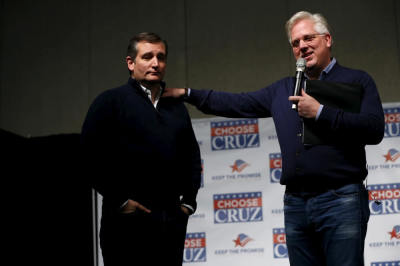 In the Nevada caucus vote, Trump won with 45.9 percent of the vote, while Marco Rubio placed second with 23.9 percent and Ted Cruz came in third at 21.4 percent.
"We love Nevada," the billionaire businessman was quoted as saying during his brief victory speech in Las Vegas. "We will be celebrating for a long time tonight … We weren't expected to win too much and now we're winning, winning, winning the country. And soon the country is going to start winning, winning, winning."
"I am going to be introducing Ted Cruz tonight after the results come in," Beck wrote on his Facebook Tuesday night. "I would love a first or second place finish but won't be surprised with three. Rubio's roots are here and people are angry with government. The rage is palpable. Not sure what to say tonight to introduce. I hate speaking for others. I don't mind saying things that cause me trouble. I just don't want to cause others trouble. After actually experiencing the caucus ... I have a lot to say. I won't say any of it tonight. I am saddened that Rubio has sold out and is listening to the Romney advisors. We shouldn't be surprised as it fits the pattern. He sold out with the gang of 8. He will do what ever he is told will help him win. Sad. I believe, That someday he will regret spreading the lies he has. It is beneath him."
Beck endorsed Cruz in January. "I am here to announce that I am endorsing Senator Ted Cruz as the next President of the United States!" he said at the time, calling the nomination process a "two-person race" between Cruz and Trump. "We have to start raising the bar."