Glenn Beck Says Americans Must Help Christian Refugees, Otherwise Statue of Liberty 'Means Nothing Anymore'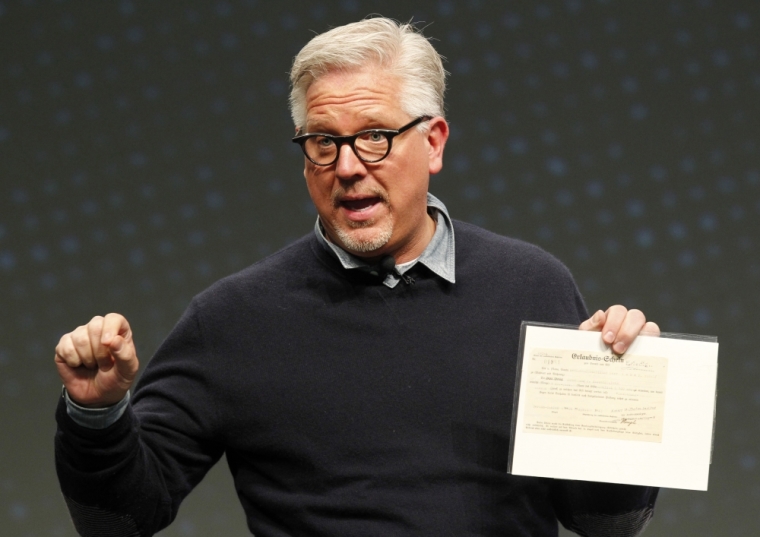 Radio host and television personality Glenn Beck has said that American Christians must do more to help suffering refugees, particularly Christians who are being persecuted and targeted by terrorism, warning that otherwise the Statue of Liberty "means nothing anymore."
"We're having to bring those people out and send them to different countries because the Statue of Liberty means nothing anymore," Beck said at The Crossing Church in Tampa, Florida, as reported by The Blaze on Sunday.
"Tell me about the tired, the poor, the huddled masses. Tell me about the tempest-tossed if it's not those Christians now. And we've closed our doors. We will transplant entire Muslim Somali communities, and we'll pick up the entire community and plant it in Minneapolis-St. Paul. But we will not take the Christians that are being beheaded, that are being slaughtered, that are being enslaved. We're turning our back on those people."
The Crossing Church's Pastor Greg Dumas added that people need to understand "how dire things are in the Middle East and that we must stand for all those who evil is trying to kill and exterminate."
The International Rescue Committee and other human rights groups have called on the U.S. to step up its outreach to Syrian refugees who are flooding through Europe, fleeing terrorism and the ongoing civil war.
"The U.S. has historically been the world leader in recognizing the moral obligation to resettle refugees," IRC President David Miliband said earlier in September, calling on President Barack Obama to take in 65,000 people before the end of 2016.
"As the German government calmly says that it expects 800,000 refugees and asylum seekers in 2015, it is vital for the U.S. to step up its response."
As many as 4 million Syrian refugees have fled their country and are hoping for resettlement in the West. While countries like Germany have pledged to take close to a million of them, U.K. Independence Party leader Nigel Farage has warned that the crisis is reaching "biblical proportions."
Sen. Dick Durbin, D-Ill., has further added that the U.S. has a "moral obligation" to help countries that are hosting the refugees.
"Moreover, at this delicate moment in relations between the United States and the Arab world, offering safe haven to more Syrians refugees will send a positive signal about our concern for the suffering of innocent Syrian civilians," Durbin said in a letter to Obama earlier this year.
Beck has been raising money through his Nazarene Fund for vulnerable Christians in Iraq and Syria, and is hoping to raise $10 million before December in order to help resettle Christian families and provide humanitarian support.
Beck, a born-again Mormon, has been speaking at a number of churches in Florida, and on July 4 also spoke at Pastor Ed Young's Fellowship Church in Grapevine, Texas, which is one of the largest megachurches in the U.S.