Glenn Beck Says He Spent More on Ted Cruz Campaign Than Donald Trump Has on His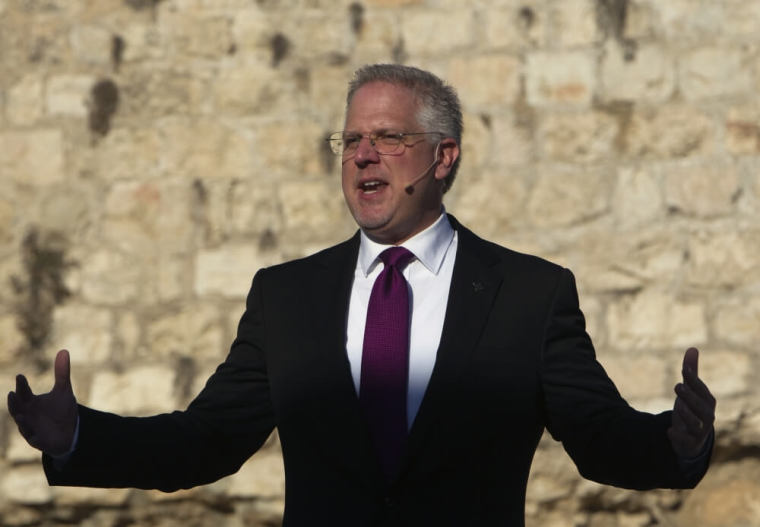 Conservative radio host Glenn Beck says he has spent more on Ted Cruz's presidential campaign than Donald Trump spent on his own.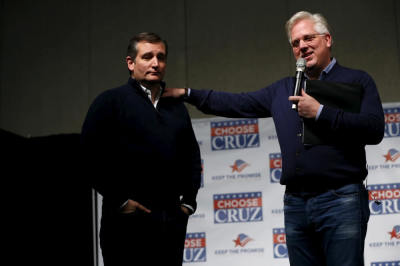 Beck, who announced his endorsement of Cruz in January, said Wednesday on his radio program that he has personally spent $300,000 on Cruz's campaign, including traveling to different U.S. states to promote the candidate.
"I have technically put more money into Ted's campaign, I think, personal money, than Donald Trump has put into his," Beck said on the show, adding that he believes Trump has put $250,000 of his own money into his campaign.
"This has cost me about $300,000 to go on the road for as long as I have," the radio host continued, adding "$300,000 out of my pocket. Those are not donations. This is out of what I've personally lost because I'm not on the job, so that's what it's cost me by not being at the facilities in Dallas. We've lost $300,000."
Beck adds on his program that he's campaigned in three of the four states Cruz has recently won, including Oklahoma, Iowa, and Texas.
Trump has repeatedly mentioned that he is funding his own campaign, saying at an Iowa rally on February 1: "I'm self-funding my own campaign. It's my money."
Politico reports that while Trump has put money towards his campaign, the majority of the funds come from donors, and he has personally contributed in the form of in-kind gifts and loans.
Beck has long been an outspoken critic of Trump, telling Fox's Bill O'Reilly in January that Trump is simply a great showman who will be ineffective as commander-in-chief.
"Remember when I said the pendulum would swing back just as far the other way and you'll have a guy who is a great showman? You have a guy who will say nothing, just like 'hope and change,' and you will be for it? Warning? Do you remember those shows? Here he is. It's Donald Trump," Beck said, describing Trump as the Republican version of 2008 Democratic presidential candidate Barack Obama.
In an effort to fully defeat Trump, the conservative radio host suggested on his "Glenn Beck Program" this week that Texas Senator Cruz and Florida Senator Marco Rubio join forces.
Speaking on Wednesday, Beck suggested that his presidential "dream team" would be Cruz running for president and Rubio running as his vice president.
The two politicians would need to form an alliance ahead of the Florida Republican primary on March 15 in order to succeed, Beck added.
"Florida, they would win," Beck said. "If it was Cruz and Marco Rubio, they would win. […] But if they don't do it before the Florida election, then we lose it to Donald Trump. And all those delegates go to Donald Trump."
Trump and Cruz have remained neck and neck in recent state primary and caucus votes. This past Super Tuesday, Trump successfully won seven of the 11 states participating in the election. Cruz won three and Rubio won one.
During his Super Tuesday victory speech, Trump encouraged Sen. Rubio to drop out of the race, suggesting that he will lead the Republican charge against Democratic contender Hillary Clinton.
"I'm a unifier. I know people are going to find that a little hard to believe. Once we get all of that finished, we're going to go after one person: And that's Hillary Clinton," he said, speaking from his estate in Palm Beach, Florida. "And, frankly, I think that's an easy race."