Glenn Beck Accuses Donald Trump of Grooming Nazi-Like Supporters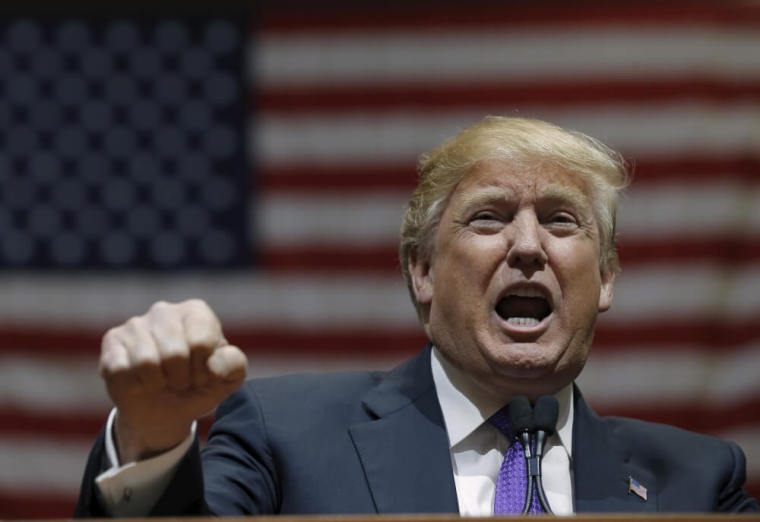 Conservative talk show host Glenn Beck called supporters of Donald Trump nasty and said the Republican presidential frontrunner is grooming "brownshirts" after he crashed a speech Beck was giving at a Caucus site in Nevada Tuesday night.
Brownshirts is the name given to a paramilitary organization in the former German Nazi Party whose methods of violent intimidation played a key role in Adolf Hitler's rise to power.
"Just left the caucus site. Some of the nastiest people I have ever been with. (Trump supporters). We have their hate and rage on tape. Others around them were embarrassed for them. It was scary and sad," Beck noted in a Facebook post Tuesday along with a link to a Politico report on the incident.
According to Politico, Beck was delivering a speech on behalf of Trump's rival, Texas Sen. Ted Cruz at Palo Verde High School in Summerlin, when Trump showed up and made an impromptu speech of his own.
"We are going to have hopefully a historic night," Trump said. "I appreciate everybody being here. I wanted to be here myself and say a few words."
Beck however wasn't happy with what he felt was Trump's rude interruption.
"All candidates have someone speak for them at the caucus. In the middle of my speech Trump walked in," he said.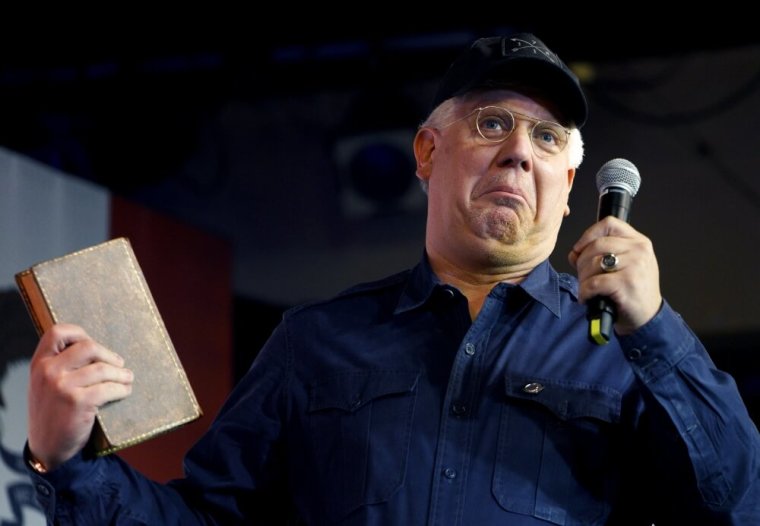 "Thank God, I was just saying 'Don't give in to hatred and rage. America is great because America is good. Anyone that plays to the worst part of us, your rage and anger is not helping us become good,'" he continued before likening Trump's supporters to brownshirts and saying the billionaire is small — another Hitler comparison.
"I believe Trump, whether he knows it or not, is grooming brown shirts. Don't believe me, go to a caucus. He is even smaller in person than I remember. I think it is simply what he says that make him appear that way," Beck added.
Trump later went on to a sweeping victory in Nevada's Republican caucuses Tuesday night to celebrate a third consecutive win in the primary process which he said would likely push him to the Republican presidential nomination.
"A couple of months ago we weren't expected to win this one," Trump told his excited supporters at the Treasure Island casino, where he pointed to previous victories in the South Carolina and New Hampshire primaries. "Of course, if you listen to the pundits, we weren't expected to win too much — and now we're winning, winning, winning the country."
The contest now turns to Super Tuesday on March 1, when twelve states and one territory will caucus or cast primary votes. More delegates will be up for grabs at one time than any other point in the election cycle.
Alabama, Arkansas, Georgia, Massachusetts, Minnesota, Oklahoma, Tennessee, Texas, Vermont and Virginia will hold primaries for both parties. Alaska will hold its Republican caucus while American Samoa will caucus for Democrats explains NOLA.
Colorado will also hold a caucus for both parties but under different circumstances. The Democratic caucus will occur under typical circumstances while Republicans will leave their delegates to decide at the national convention.
Some 595 delegates will be at stake for Republicans on Super Tuesday while for Democrats, 1,004 will be up for grabs. GOP candidates need 1,237 delegates to win the nomination while Democrats require 2,383.
Trump told his supporters that they should expect more wins from him over the next two months and even suggested he might have all the delegates he needs to clinch the GOP presidential nomination before then.
"It's going to be an amazing two months ... we might not even need the two months," he said.